No Comments
Xül Beer Co. | It's A School Night Italian Pilsner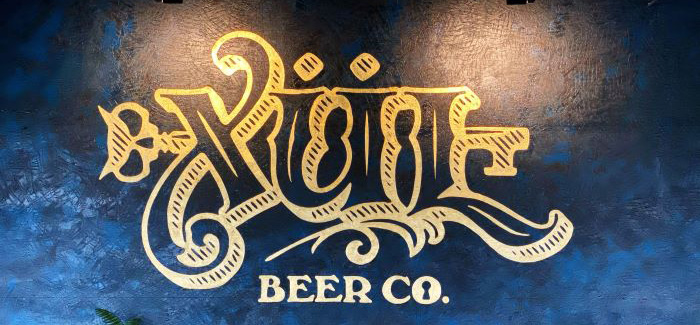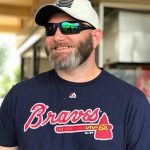 "Back to school. Back to school, to prove to Dad that I'm not a fool. I got my lunch packed up, my boots tied tight, I hope I don't get in a fight. Ohhhh, back to school. Back to school. Back to school. Well, here goes nothing."
Those are the words of the comedic, fictional character Billy Madison, from the movie Billy Madison. I'm sure most of us have seen this movie at some point in our lives, it's just one of those classic comedies from the '90s that just seem to last and stay relevant. Speaking of back to school, since mostly everybody has started back at this point, let's learn about It's A School Night, an Italian-Style pilsner from Knoxville, TN based Xul Beer Co.
As stated above, It's A School Night is an insanely crushable Italian-Style pilsner dry hopped with Saaz, Saphir and Hallertau Mittelfrüh hops. The hop combo used in this beer bodes very well for the overall flavor profile that it provides. The ABV on this is 5.1%, so it packs a decent punch for a Pilsner of any style. When we say this beer is crushable, we meant it. You don't really get any of the bloat feel as you tend to do with some of your more prominent Pilsners out in the market. The flavor profile is one that's a little on the floral side, yet hoppy enough to know you're drinking a fine quality beer. It's exactly the type of beer you want after a long day at the office, or perhaps, a long day teaching a classroom full of kids.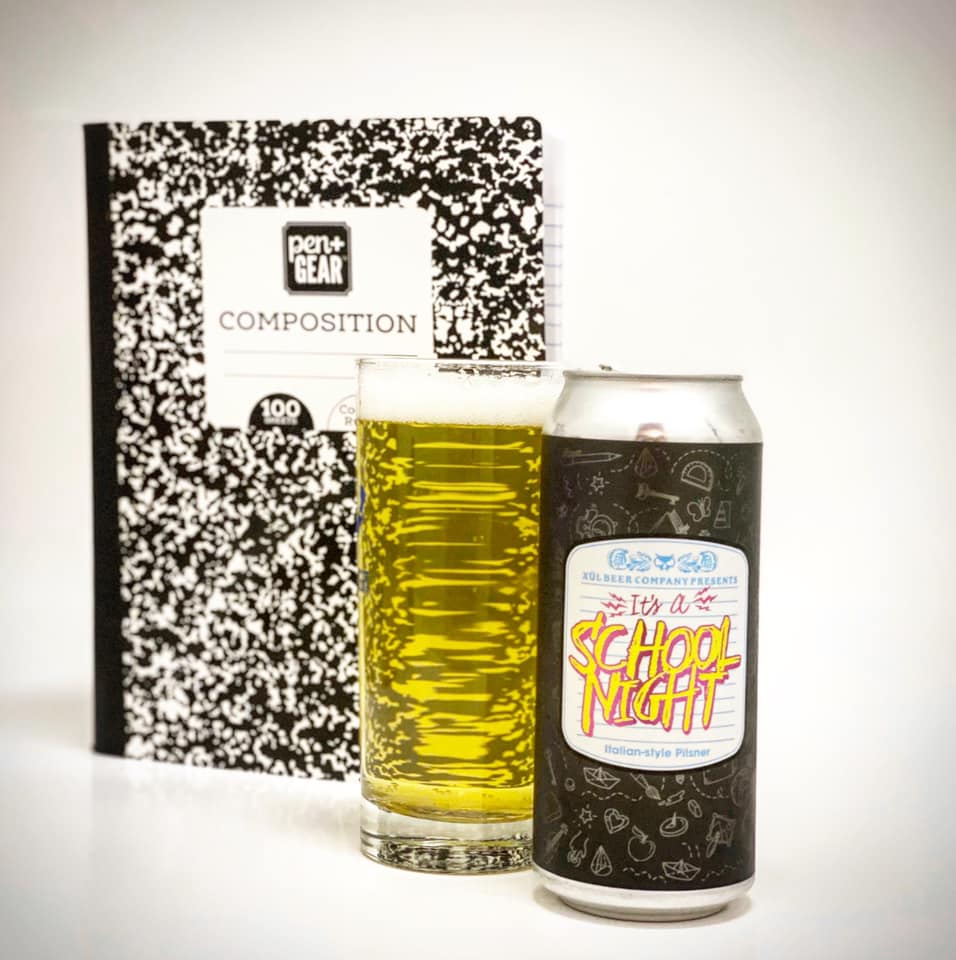 What is an Italian Pilsner?
Just what is an Italian-Style Pilsner anyway? An Italian-style Pilsner is a Pilsner that has been dry-hopped with European hops for that floral aroma and more of that hoppy bite, not to be confused for bitterness though. Whereas other Lager styles that focus more on the malt profile that delivers that slightly bready, or biscuit like taste. The hops that are used are German-grown Noble hops for the most part, they can be brewed with hops like Saaz from the Czech Republic as well. It's A School Night happens to use Saaz as one of their hops in the combo. The result is a nice, crisp Pilsner with a slightly sweet undertone that hits every aspect of what an Italian Pilsner should taste like. Upon cracking open the can, you get that hint of an herbal, almost floral note that lets you know that you're about to partake in a fine quality beer. This is important to the drinker, because we know that the aroma can set up how your mind perceives that the beer should tastes. If the aroma characteristic is slightly off, it can hinder the drinking experience for the palate. This beer is right on the money for the style!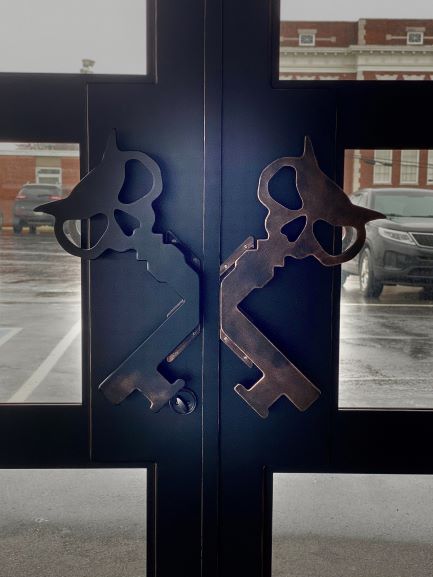 An Underrated Style
While Xül Beer Co. might be best known for their out of this world Hazy IPA's and their intense flavor laden stouts, you shouldn't sleep on this Pilsner. We all know the craft beer market is overly saturated with the "Hazy BOI's" and those "Thicc" Imperial Stouts, which we thoroughly enjoy, but It's A School Night is a breath of fresh crispy air for those who just want to relax and enjoy a nice drinkable beer. Most brewers will tell you that a Pilsner is a hard beer to brew compared to the other styles because you really must rely on your prowess and skills as a brewer because there are no other flavors or adjuncts added to the beer that could possibly mask even the smallest of flaws if there are any.
Head brewer Bentley Blackshear from Xül Beer Co. certainly has this recipe dialed in and showcases what he's capable of at the helm. Bentley was gracious enough to speak with us one day on site at the brewery and we're paraphrasing here, but he explained that at the end of the day "We just want to have fun making beer that people enjoy drinking." This is the case, or should be the case for all breweries, but time and time again Xül Beer Co. delivers on their goal.
If you ever find yourself near Knoxville, TN be sure to stop by and check out Xül Beer Co., they'll truly be glad you stopped by. Check out all their great beer offerings and their iconic interior decor inside their facility, you won't regret it.
Feature image: Xul Brewing Co. 
---