One Comment
Left Hand Brewing Opens New Outdoor Venue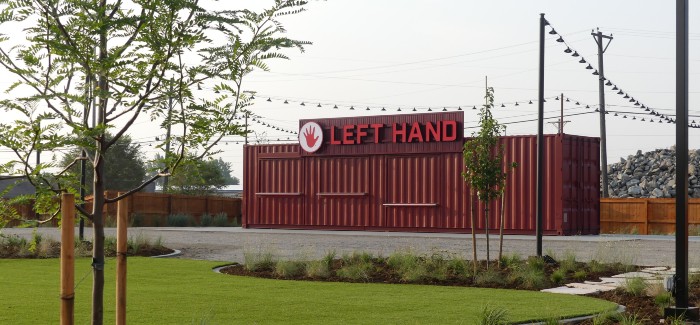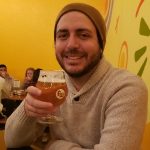 Left Hand Brewing Co., a bastion of independent craft beer, threw a weekend-long party on Aug. 14-15, 2021 to celebrate the opening of their new outdoor venue, The Garden. The Longmont, CO-based brewery, a top 50 U.S. craft brewery well known for its Nitro series, constructed an inviting, 41,000 square foot open-air event space right next to their taproom. The dog-friendly space is anchored by a custom-made ROXBOX bar with six draft lines and plenty of fridge space for a variety of canned beverages.

The Garden, highly anticipated since it was announced on August 4, has been in the works for almost two years.
"We've made our home in Longmont since 1993 and we've continued to invest in our original location," said Eric Wallace, president and co-founder of Left Hand said. "The lot space we've owned at 1245 Boston Ave. has long been envisioned as an outdoor venue and we are thrilled to finally be turning that vision into reality. The Garden is a new and exciting way to pursue our mission of building community around beer, this time in the fresh air under blue skies."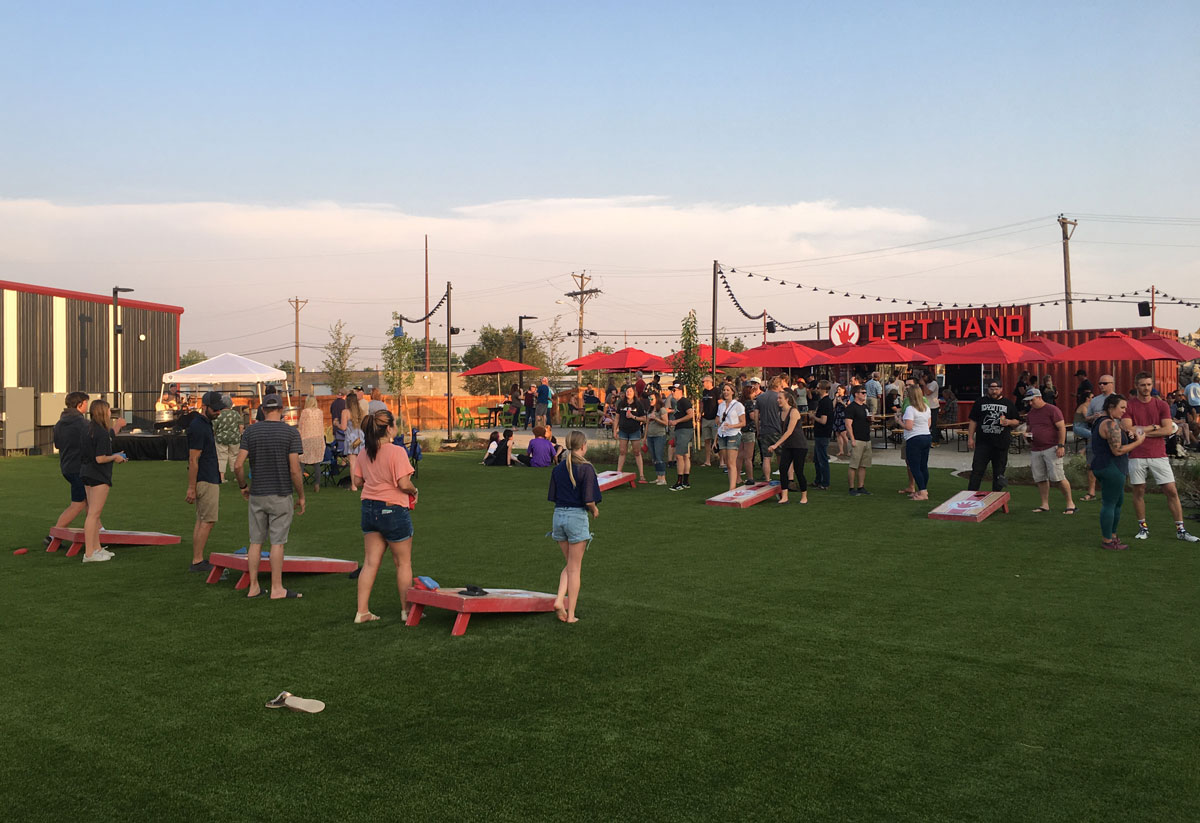 Part of that mission to build community includes a variety of events to be hosted at the Garden. Jill Preston, director of marketing and hospitality at Left Hand said they plan to mostly feature local, Front Range music acts and hope to include some larger headlines in the future. Their intention is to have live music at least three days a week. Cinephiles should be on the lookout for two to three movie nights to be scheduled before the end of the season. Also, look forward to a variety of other live performances and events such as standup comedy and trivia, especially in 2022.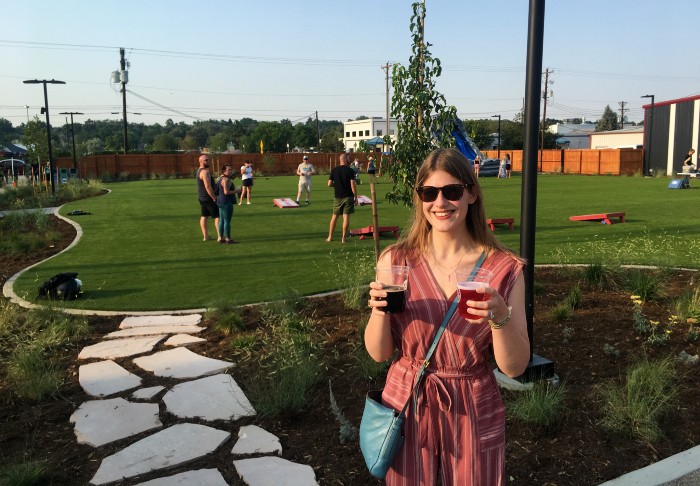 Due to the 450 guest capacity, Preston said, "Our larger events and fundraisers like Oktoberfest and Leftapalooza will still take place at Roosevelt Park. However, we do plan on more intimate events in the future."
In 2022, they expect to make The Garden available for private events such as rehearsal dinners, weddings and family reunions.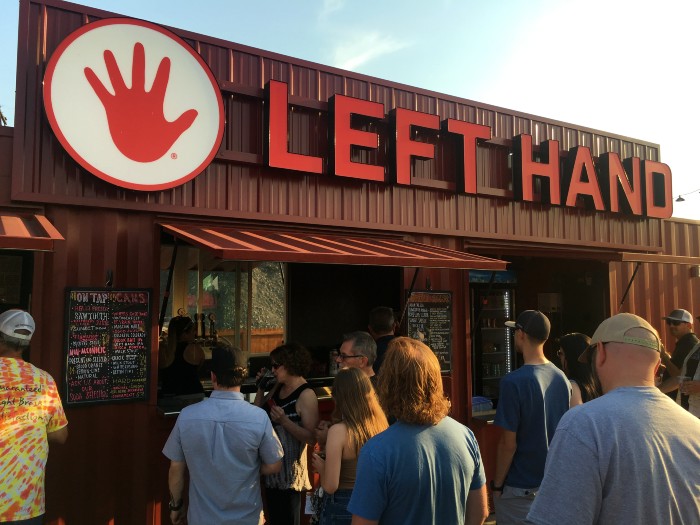 When asked about how The Garden would work in conjunction with their upcoming Denver location that will also feature live music, Preston said: "The more music the merrier! We look forward to having live music at our new Denver RiNo location and at The Garden. Live music and supporting the artistic community has always been part of Left Hand and we're excited for these new opportunities to showcase that."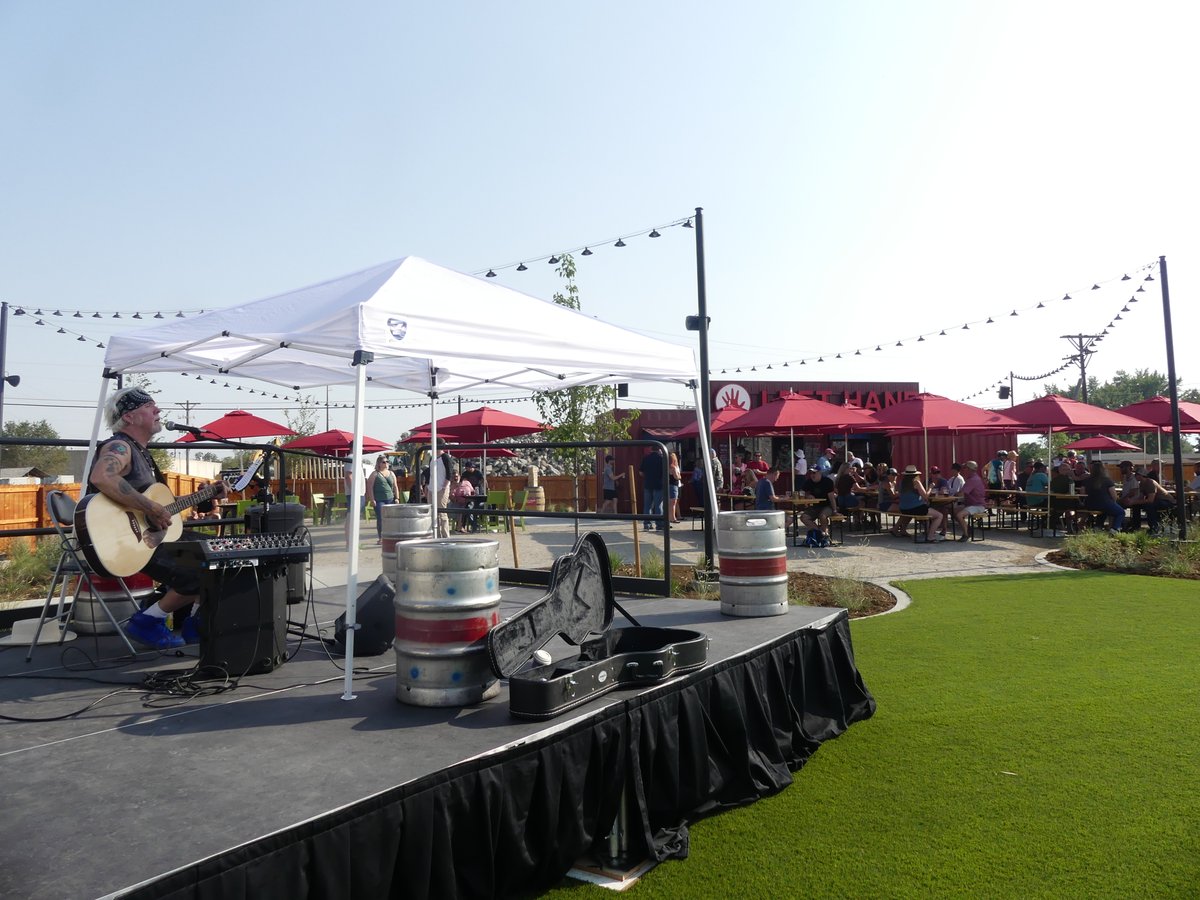 The grand opening weekend featured a variety of music and started with their inaugural Sun Splash Reggae Festival. They also had food trucks all weekend long; guests can expect one food truck each at the tasting room and The Garden as often as possible. The large variety of award-winning beverage options included exclusive, small-batch beer and year-round and seasonal offerings as well as a variety of non-beer options, such as hard kombucha, hard seltzer and non-alcoholic Present CBD-Infused Sparkling Water.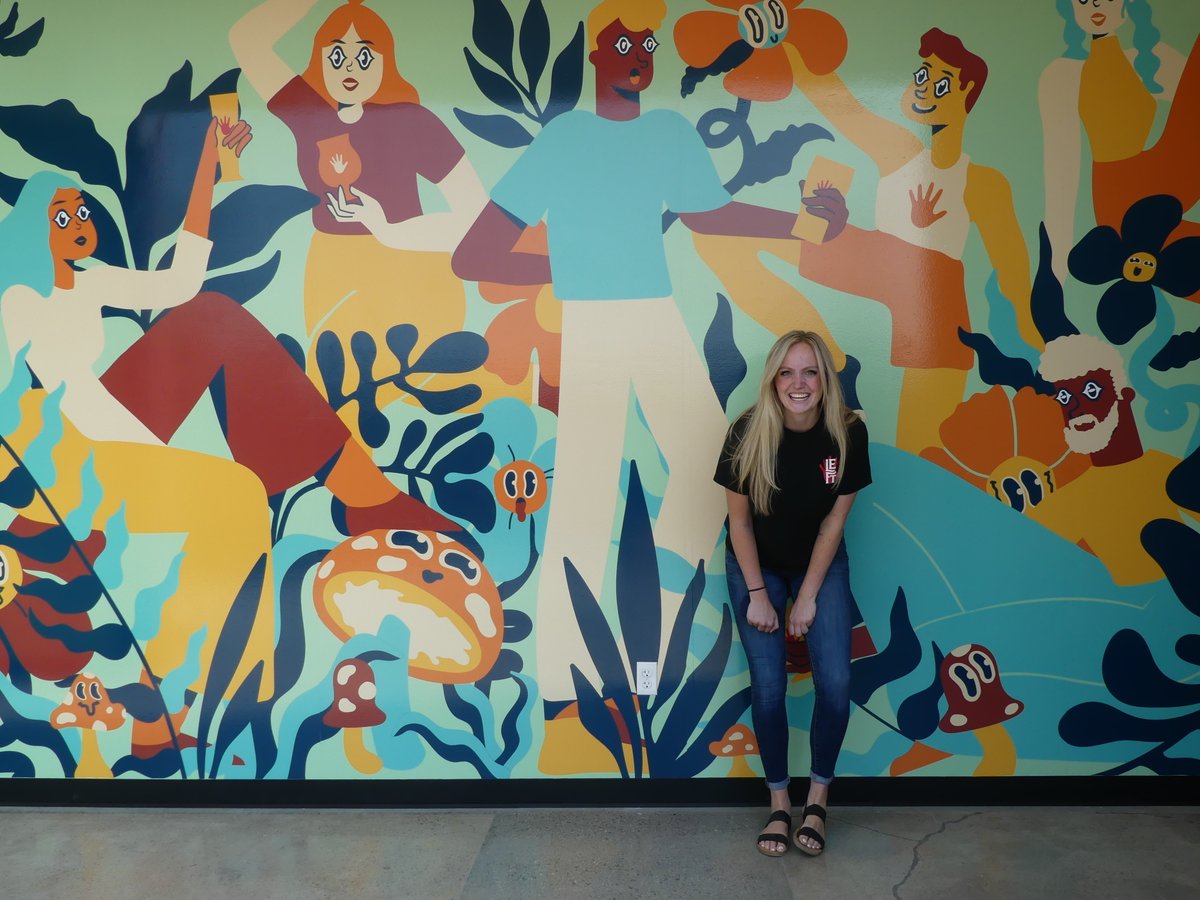 If you didn't make it out this past weekend, no need to feel left behind. Left Hand has you covered with the most current information on hours, tap list, food trucks and events. So, instead of sitting on your hands, put them to good use in The Garden.
Feature image by Left Hand Brewing Co.
---