No Comments
Left Hand Brewing Announces Upcoming Denver Location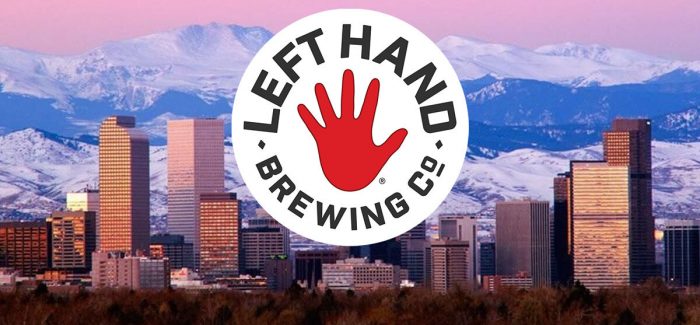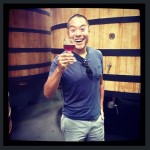 Over the past decade, the city of Denver has become a popular destination for craft beer pioneers looking to set up second outposts. In-state trailblazers like New Belgium, Odell, and Oskar Blues have all flocked to the Mile High City in order to double down on their own state's unquenchable demand for beer. Meanwhile, locals like Great Divide, Crooked Stave, Denver Beer Company, and River North Brewery have all reinvested in the city by opening additional taproom locations, though some have since scaled back down.
Last August, it was looking like Left Hand Brewing, another classic Colorado brand would also expand its reach by opening a second location in Denver in the former Liberati Brewing space. However, leasing disputes between the two sides ended up halting the project, leaving the 12,000 sq ft building located at 2403 Champa Street vacant despite its fresh coat of red paint and a sign above the door that already bore a Left Hand logo.
Despite reaching an impasse last summer with their intended Five Points location, Left Hand remained resolved to bring a taproom space to Denver.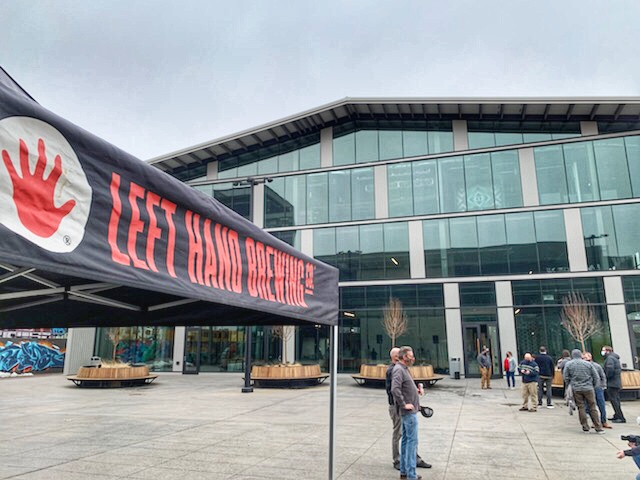 "We do have a lease dispute currently that we are working through," said Left Hand spokeswoman, Jill Preston, last August. "We are dedicated to being in the Denver area and more specifically in Curtis Park regardless of what happens with the Liberati space."
Today that dream looks to finally come to fruition as the Longmont-based brewery announced the upcoming opening of a new taproom and restaurant at 4180 Wynkoop Street directly across from The Mission Ballroom in Denver's River North Art District, projected to launch at the beginning of 2022.
Left Hand's 7,500 square foot facility will be part of a 14-acre mixed-use project from Westfield's North Wynkoop development. The taproom and restaurant will feature both indoor and outdoor seating, a full kitchen, stages for pre-and post-show live music, private dining and event spaces, and between 30-40 draft lines featuring both year-round and seasonal Left Hand beers. While the plan for their intended Five Points location in the former Liberati space included absorbing the brewing equipment that was left behind, the North Wynkoop facility will not include an on-site brewery.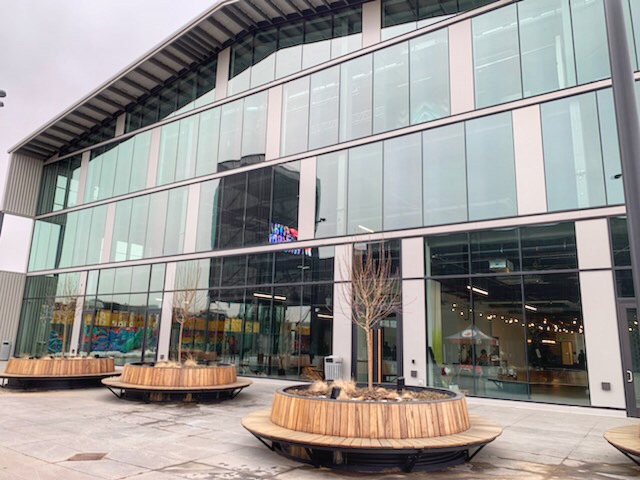 "We've been eager to open an outpost in Denver, and it's no secret we've been searching for the right location for some time," said Eric Wallace, president, and co-founder of Left Hand Brewing. "After being introduced to the Westfield team, we were inspired by their long-term vision for North Wynkoop and the creative, culinary, and entertainment community they're building in River North. We're excited to help bring that vision to life as we have in Longmont through our brewery and taproom for the past 27 years."
"We're thrilled to welcome Left Hand Brewing to the community of entertainment destinations within our North Wynkoop project. Our shared enthusiasm for creating exciting gathering places made this an ideal partnership," said Kevin McClintock, senior partner for Westfield. "Left Hand is a pioneer in the craft brewing industry, so it's no surprise that they're also a pioneer at North Wynkoop. We expect they'll soon be joined by other like-minded restaurants, bars, and entertainment concepts as North Wynkoop continues to evolve into a premier entertainment destination in Colorado."
Left Hand Brewing now joins the likes of Our Mutual Friend Brewery, Epic Brewing, Black Shirt Brewing, Ratio Beerworks, Mockery Brewing, Great Divide Brewing, Bierstadt Lagerhaus, Odell Brewing, and New Belgium Brewing as independent craft breweries who all occupy a taproom presence in the River North Art District.
Additional reporting and support by Scott Weikert
---