No Comments
Great Notion Brewing | RBG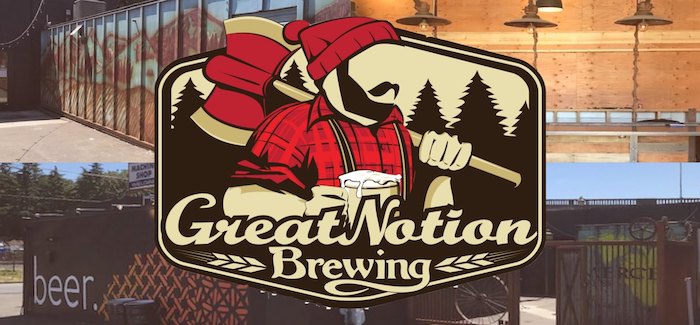 The beer industry has historically been, and remains, male-dominated. But men haven't always had the upper hand. In the early 1970's in Oklahoma, women over 18-years-old could buy beer, but men had to be 21. A young man and a female brewery owner joined forces to sue the state of Oklahoma over this, eventually landing this case in the Supreme Court.
The two believed that the law violated the 14th Amendment (equal protection for all citizens). The attorney supporting their case was a young Ruth Bader Ginsburg, also known as RBG. At that time, RBG was working on the Women's Rights Project at the American Civil Liberties Union (ACLU). In the end, RBG sought to demonstrate to the nine male jurors that gender inequality was bad for everyone, through a language they would understand: beer sales. RBG's side won, and the discriminatory Oklahoma law was struck down.    
More Than Beer
Of course, RBG's legacy goes far beyond beer: she fought her entire career for women's rights in both personal and professional spaces. Her contributions as a Supreme Court justice made her a legend, and we celebrate her this Women's History Month. Since her death in late 2020, breweries across the United States have paid tribute to RBG. In late 2020, Lady Justice Brewing produced an "I Dissent" Spiced Seasonal Dark Ale, referencing RBG's fiery dissents, or disagreements, arguing against inequality. Similarly, Pilot Brewery released "Women Belong in All Places Where Decisions Are Being Made" Southeaster IPA in October 2020, also an homage to RBG.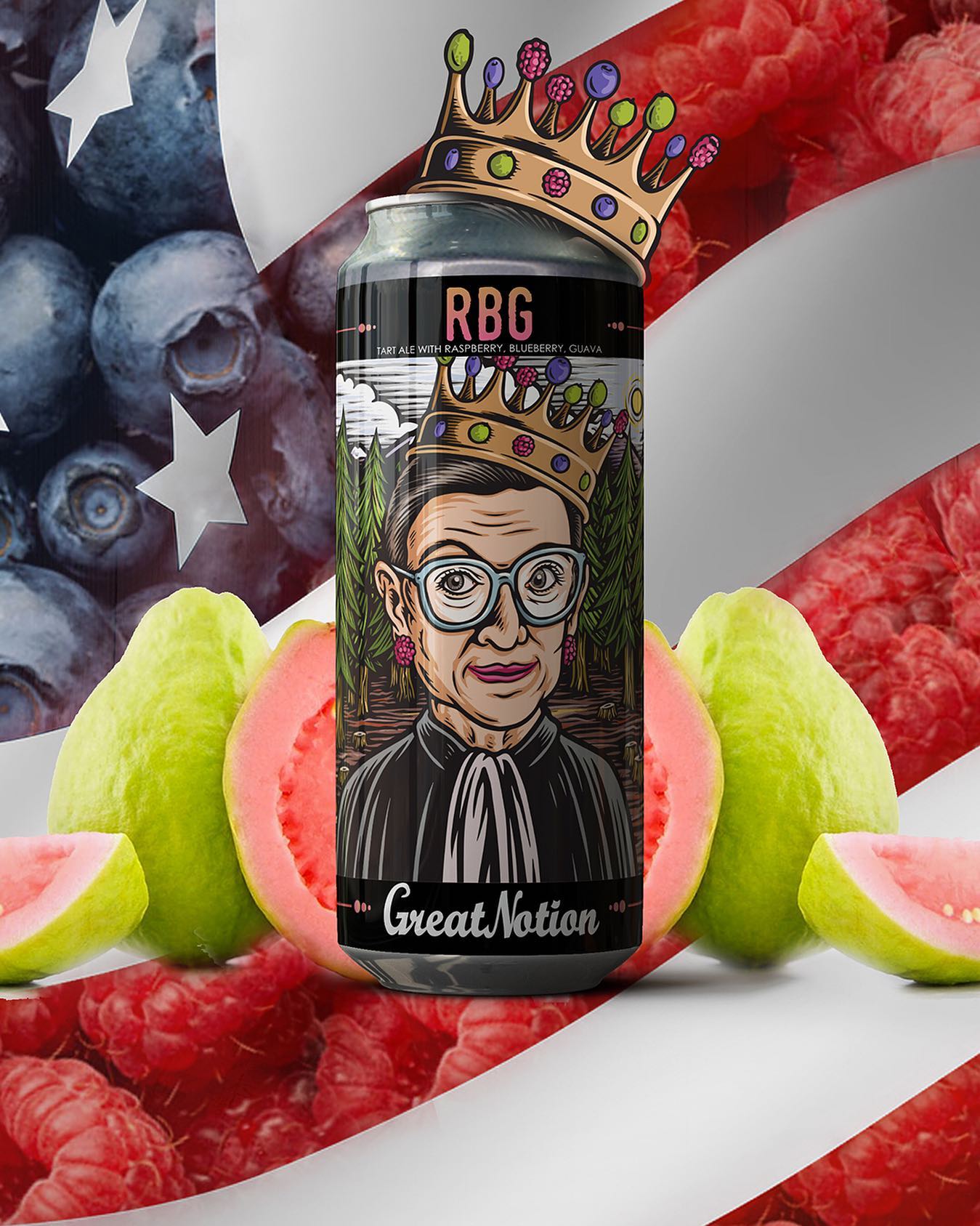 RBG Fruited Sour
In late February, Portland, Oregon-based Great Notion Brewing released their own tribute to RBG, a sweet Fruited Sour reminiscent of their well-known shake beers. The Sour is brewed from Raspberries, Blueberries and Guava, which conveniently abbreviate to RBG. And the best part? Proceeds from the beer go to the ACLU, in recognition of Ginsburg's time as general council for the Women's Rights Project. A week after releasing the beer, Great Notion has already raised over $10,000 for the organization. 
RBG Tasting Notes
The RBG Fruited Sour pours a slightly hazy rose color with moderate head retention. The aroma of the beer is not subtle, producing strong tropical notes, likely from the guava. However, the flavor that predominates on the first sip is raspberry. Stated Amanda Douglas, on staff at Great Notion, "Raspberry is the star, [Great Notion] blueberry is a close second and guava is the softest of the three fruits". Although fruit-forward, this Sour has a high alcohol content with a 9.0% ABV. The alcohol and fruit flavors blend perfectly, and although the brewers did not add vanilla or lactose, the Sour finishes with a shake-like feel. Overall, this Sour has a light to medium body, making for easy drinking.  
Great Notion Brewing
In the spirit of Women's History Month, Douglas shared more about Great Notion's approach to diversity and inclusion. "We have women in all levels of the company from front of house customer-facing positions, to middle and upper management, to the brew team," Douglas noted, "It's important to us to use our platform to promote inclusivity." While breweries across the United States are still often male-dominated, Great Notion is taking strides to ensure gender equity in leadership and staff positions across their five Pacific Northwest Taprooms. RBG would be proud.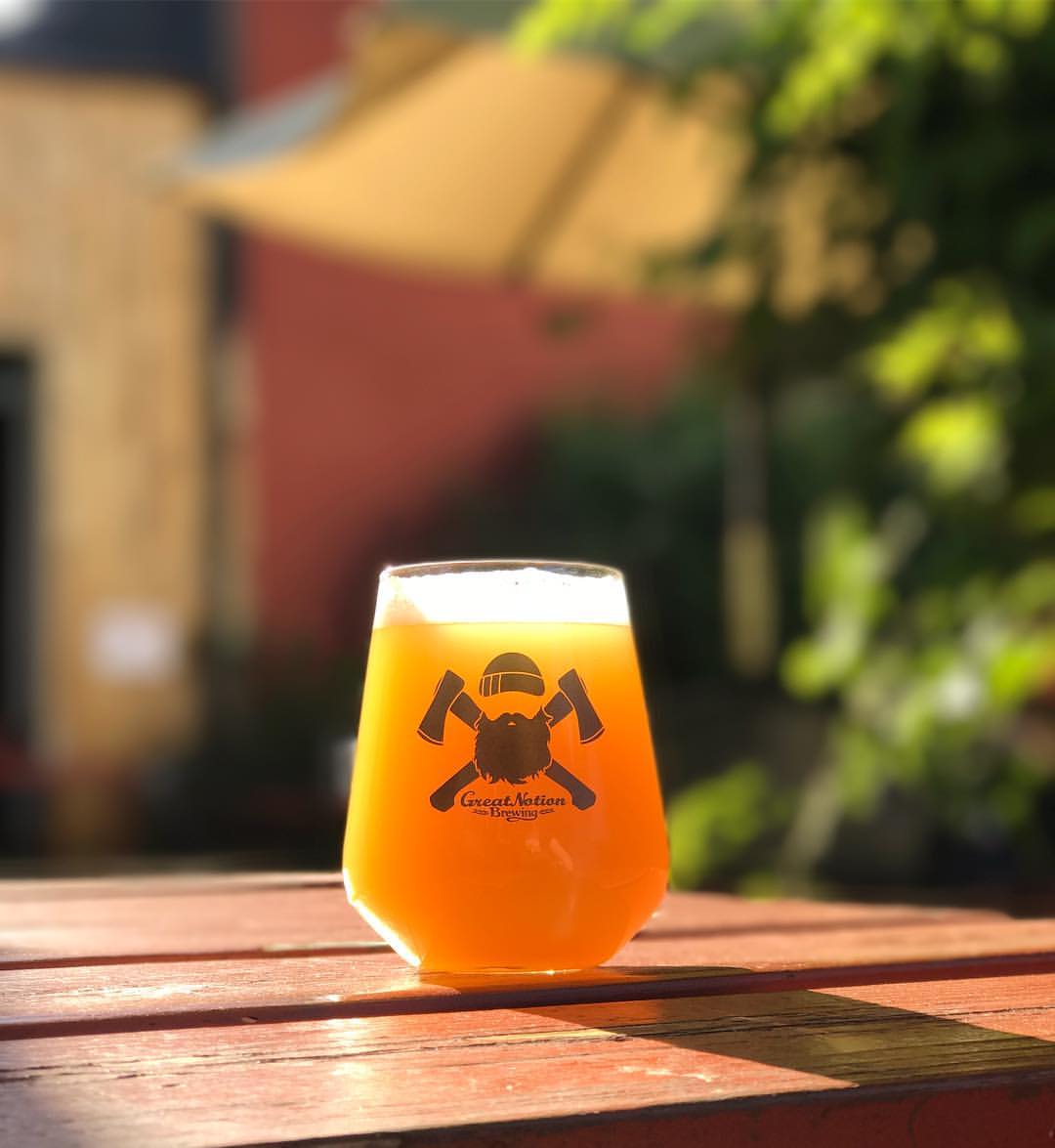 Distribution & Donations
If you are located in the Pacific Northwest, look for RBG at any of Great Notion's Taprooms this month. Otherwise, Great Notion also ships beer to Oregon, Washington, Nevada and Anchorage, Alaska. If you are located outside of their distribution network, but want to donate to the ACLU, visit their website here. 
---