No Comments
Lucky Envelope Brewing Co. | Lunar New Year Beers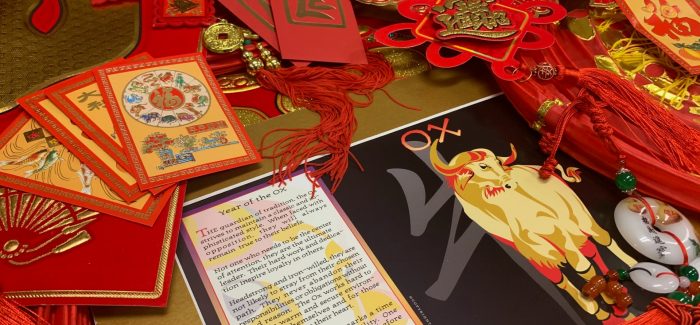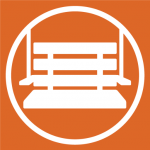 Most craft beer drinkers are more than happy to tell you why drinking craft beer is more than just a beverage choice; it is a culture with all the traditions and ritual pours that go with that designation. If you are not already immersed in the culture of craft beer, it can be intimidating and, at worst, exclusionary. Seattle's Lucky Envelope Brewing Co. owners Raymond Kwan and Barry Chan are committed to broadening craft beer with "culturally-inspired beers" drawn from their shared Chinese-American heritage. With their most recent Lunar New Year beer releases, they served up culture and a fresh perspective on Hazy IPAs and Barrel-Aged Porters.
Year of the Metal Ox
On February 12 of this year, fans showed up to the brewery for the Lunar New Year celebration, despite winter storms that left Seattle blanketed in 10 inches of snow. Everyone received a lucky red envelope and celebrated the start of the Year of the Metal Ox with two packaged beer releases, Metal Ox Juicy IPA and 2021 Double Happiness.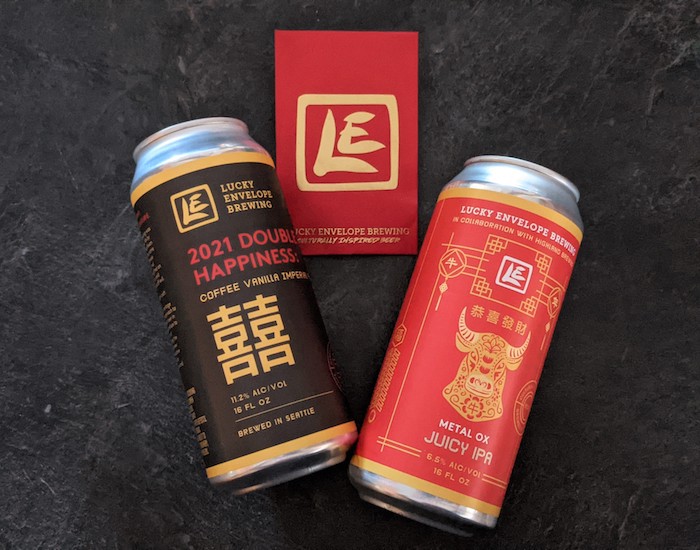 2021 Double Happiness is a Bourbon Barrel-Aged Imperial Porter conditioned on locally-roasted Vietnamese-origin coffee and Madagascar vanilla beans. The beer is surprisingly light in body with a fudgy chocolate aroma, rich mocha and notes of dark toasted caramel flavor. It finishes with a lightly alcoholic bite. This beer is certainly a winter warmer at 11.2% ABV and sold as single 16 oz. cans.
Metal Ox Juicy IPA joins the brewery's annual Chinese Zodiac-inspired beer series. It is a golden-hued Hazy IPA that features lychee rose black tea from MarketSpice in Seattle's famous Pike's Place Market. This brew was also double dry-hopped with Citra, Simcoe cryo-hops and Loral hops. Those hops contribute bright citrus and tropical fruit aromas that play well with the floral, rosewater candy character produced by rose and lychee in the black tea. The tea also makes its presence known in the fruity flavor, added body and slightly tannic bitterness to the finish of the beer.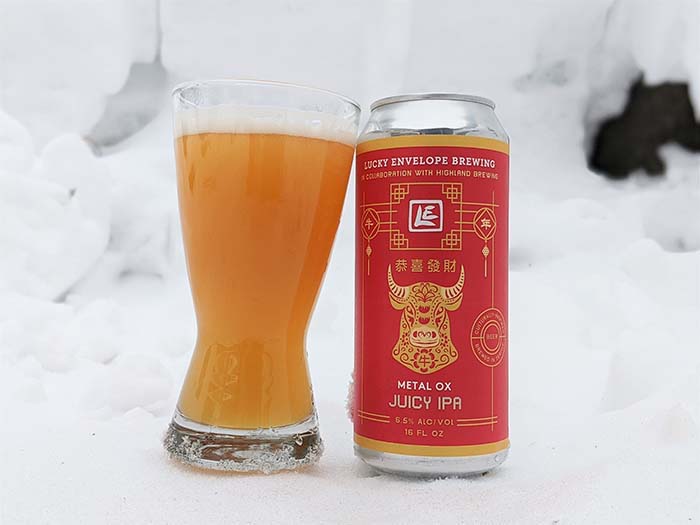 Brewing With Memories
This was Lucky Envelope's first production batch of beer using tea. The ingredient choice was about more than finding a unique adjunct—it was about evoking memories.
Chan, also Lucky Envelope's Brewmaster, said, "The flavor of black tea stokes the most memories for me. On holidays my family would drive to New York to visit relatives where we'd inevitably head to Queens for dim sum." Chan continued, "Black tea evokes a vision of vast open dining rooms with a glowing-eyed dragon and phoenix sculpture on the wall, rattling chopsticks, clanging steamer trays and smells of everything delicious."
Metal Ox Juicy IPA brings a fresh perspective to the Hazy IPA conversation. The addition of the lychee rose black tea is more than novel—it seamlessly fuses itself onto the style. The tea builds up the fruity, floral aroma of the hops. It develops body with the malt, and it compliments the bitterness of the finish. It is as if lychees, roses and black tea always belonged in Hazy IPAs, but it took that childhood memory steeped in Chan's Chinese-American experience to take it there.
And isn't that the point of the new year? To start fresh, reawaken our palettes and broaden our perspective to what craft beer can be.
Featured Image Courtesy of Lucky Envelope Brewing Co.
---