No Comments
Ultimate 6er | Craft Beer of Bozeman, Montana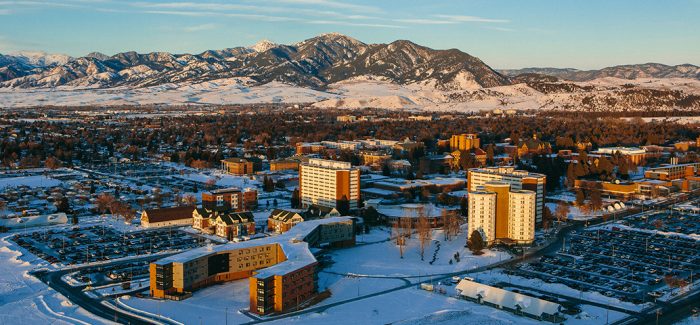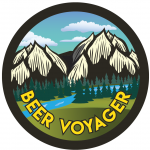 Bozeman is a growing and thriving city, nestled in the mountains in Southwest Montana. Bozeman residents love the outdoors, and they also love their beer. Montana has one of the highest brewery per capita numbers in the nation. Bozeman currently has eight breweries one can visit, with more in the works. The city also supports some production-only breweries and a kombucha producer. If you ever find yourself in Bozeman, here are some excellent beers to try (and breweries worth visiting).
View this post on Instagram

Late in 2020, Bunkhouse held a "bring it back" tournament. Fans of Bunkhouse got to vote in a March Madness style beer tournament on what previous beer they would like to see brewed again. Waiting On Stohlman was the winner and after trying, it is easy to see why. This is a 9.3% Imperial Espresso Stout, but you would never know it's a higher-ABV brew; it is dangerously crushable and is sure to keep you warm on a cold winter's night.
---
Barrel Aged Mind Elevator | Map Brewing
View this post on Instagram
Mind Elevator is a full-bodied 9.5% Baltic Porter. Baltic Porters have been around for years, but they seemed to have gained some momentum in 2020 — and for good reason. For the barrel-aged version of Mind Elevator, the brewery aged it in pinot noir and whiskey barrels, and then blended the final results. The combination of wine and whiskey barrels gives a truly unique spin on this already distinct style.
---
View this post on Instagram
Anniversary beers are always fun and creative, and Outlaw's specialty brew is no exception. Their Anniversary Ale is a blended, barrel-aged Imperial Stout, coming in at 10% ABV. What makes this beer truly special is each year they brew a new batch, age it in barrels and then blend part of it with each previous year's brew — the rest continues to get aged for future anniversary releases. The older that Outlaw gets, this beer will be come more complex and the number of beers they blend will continue to grow.
---
Vieux Bois w/ Raspberry & Cherry | Bozeman Brewing
View this post on Instagram
Bozeman Brewing is regarded for having the largest sour barrel-aging program in the state — touting more than 250 barrels. Vieux Bois is their Lambic inspired series with some featuring various fruits. For anyone that loves a good Lambic, this beer brings a slice of Belgium to Montana. The raspberries and cherries are prominent and add complexity to the beer, without being overpowering or taking away from the oak barrels or funkiness.
---
Dessert Cart: Coconut, Pecan, Cocoa Nibs & Vanilla Bean | Mountains Walking
View this post on Instagram
Dessert Cart is a rotating pastry stout series featuring different adjuncts with each release. What makes this beer special is the exceptional quality of the base beer. As most do in this series, this version comes in at 10.5% ABV and drinks like a session stout. This version was brewed as a collaboration with The Whale (an Asheville, NC beer bar) for their third anniversary. The brewery markets this beer as German chocolate cake in a glass. Check it out for yourself and see what you think!
---
View this post on Instagram
The lone IPA of this six pack (because it is still stout season, after all), and it's a hazy version. Polar makes a plethora of IPAs, but has generally steered clear of hazy IPAs. As their first hazy in cans, they knocked it out of the park. If you're still adventuring outside this winter, then this IPA is a great beer to throw in your backpack. Slightly fruity, with a touch of bitterness this is a solid IPA that could quench your thirst after a day on the slopes.
---