No Comments
The Midwest Guide To Märzens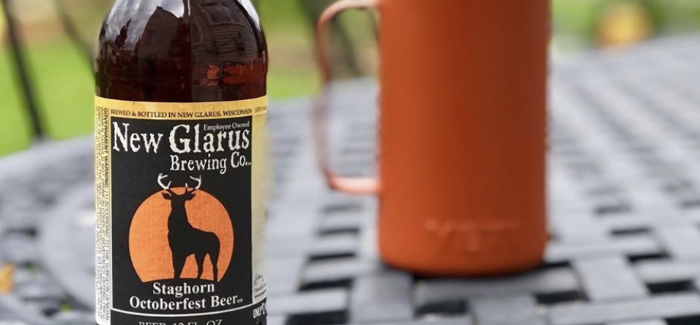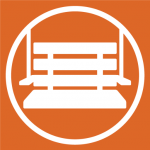 Even though this summer hasn't been like any other before due to the pandemic, it is still sad to see this season go. However, as the days change from sunshine to the darkening of leaves, there are some things to get excited about! No, we are not talking about pumpkin spice lattes (even though they are a popular guilty pleasure)–we're talking about Märzen beers. The dark brown color and rich, malty flavor brings about a notion of nostalgia that no other style of beer can induce. There is just something special about sitting outside on a chilly day next to a campfire with a Märzen in hand. This may sound crazy, but fellow Midwesterners prefer that coziness of fall to a lazy day on the beach–it speaks to the Midwestern soul.
Luckily, breweries across the Midwest have begun releasing a slew of their own incredible takes on this German classic. Some of these beers are widely distributed and some of them are more locally found. If you see any of these magnificent elixirs at your local bottle shop, pick them up before they are gone. So get your folding chair, grab a brat, get the campfire going and enjoy a delicious Märzen. 
https://www.instagram.com/p/CFXVd9TFocG/?utm_source=ig_web_copy_link
Perhaps the biggest let down from this year is the lack of actual Oktoberfest festivals taking place nation-wide. Living in Chicago, there is a myriad of German fall festivals to attend and Revolution Brewing's has typically been one of the best. Attendees can feel their German ancestors smiling down on them, surrounded by people wearing lederhosen while bands play traditional German drinking songs. However, Revolution still keeps the tradition alive with their Märzen release–its label is just as incredible as the actual beer. This beer has nice toasted malt notes and the beautiful color expected in Märzen style beers.
https://www.instagram.com/p/B3714o2pB5R/?utm_source=ig_web_copy_link
One of the things that adds to the excitement of getting your hands on some New Glarus beer is the road trip necessary to procure it. For those who have no knowledge of New Glarus Brewing, it is only sold in the wonderful, cheese-filled state of Wisconsin. Every year, Midwesterners make the pilgrimage to their nearest Wisconsin state border to drop an unhealthy amount of money on Staghorn. Staghorn brings that spice aroma (though not overpowering) and some pretty awesome flavors (caramel, toffee nut, cinnamon, apple) to make this beer a fall must.
https://www.instagram.com/p/B2xRnXWFvYx/?utm_source=ig_web_copy_link
To be upfront, Chicagoans are biased towards Half Acre. This local Chicago watering hole is defined by whether they have Half Acre on tap. Lines form around the block (socially distanced of course), waiting for their newest limited releases. Lager Town never disappoints and offers up the malty goodness that Half Acre devotees look forward to every fall. Midwesterners joined in a "Hallelujah" chorus when Half Acre announced they will be selling Lager Town for a longer period of time this year. This beer has everything you expect in a Märzen (the amber color on this brew is beautiful) but what makes this one unique is the orange peel flavoring on the finish. This beer is a must-have!
https://www.instagram.com/p/CErrTY5sPgp/
Any Midwestern beer list is incomplete without a nod to Bell's. Not only do they make one of the most popular craft beers in the U.S. (Two Hearted Ale), but their Oktoberfest is lights out. But honestly, can you go wrong with any beer from Bell's? If you've never had an Oktoberfest style beer before, this is the one to start with (especially because it should be more accessible in different regions). Brewed in the small town of Kalamazoo, MI, this Oktoberfest is a Midwestern specialty that can't be missed.
https://www.instagram.com/p/CDzCSo9jyn7/
In the ever-expanding Malt Row of Chicago, Dovetail Brewery's popularity among the beer industry has always been immense. Even though milkshake-style IPAs may be all the rage right now (though there's nothing wrong with that), that is not Dovetail's M.O. Instead, Dovetail is leading the way of traditional style brewing and is getting back to the basics: Nothing flashy, just great tasting beer. As stated on their website, "We brew like monks (minus the vows)." If you're looking for solid, European-style beers, this is the place for you and their Festbier is no exception. Staying true to their ethos, Dovetail's Festbier offers the perfect balance of every flavor that is expected in a  Märzen. The toasty malt, caramel and biscuity flavors and mouthfeel never overpower one another. 
---