No Comments
Oktoberfest Beer Showcase | Hofbräu Oktoberfestbier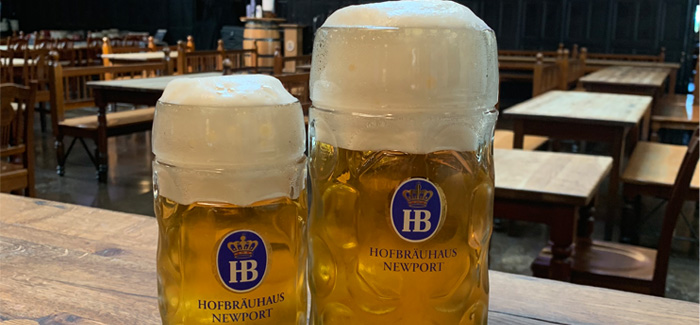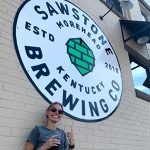 The tradition of Hofbräu Munchen began on September 27, 1580, when Duke Wilhelm V founded the brewhouse in Munich. A little less three hundred years later on October 12, 1810, at the wedding of the Crown Prince Ludwig of Bavaria and Therese von Sachsen-Hildburghausen, the "first" Oktoberfest was celebrated. Two years later the Hofbräu Oktoberfestbier was brewed.
In 2003, the Hofbräu concept crossed the Atlantic Ocean opening a mini-brewery and restaurant in the style of the original Hofbräuhaus in Newport, KY, bringing the German beer to America.
Every year when July rolls around and you see Hofbräu Oktoberfestbier on your retailer's shelf, you know summer is coming to an end and fall is right around the corner. But, after so many years and so many new Oktoberfests on the market, why do you always find yourself drinking an Oktoberfestbier each fall?
"The short answer is over 430 years of tradition in brewing bier and all the knowledge that has been learned in this time span," said Conrad Freihofer, Hofbräuhaus Newport's brewmaster. "With that knowledge and honing of the brewing skills comes a beautiful blending of ingredients that is known around the world as Reinheitsgebot purity law of 1516, in which only four ingredients are allowed to be used in any of our biers: water, barley, yeast and hops. No additives, colorants, flavors and/or mixing of artificial ingredients allowed."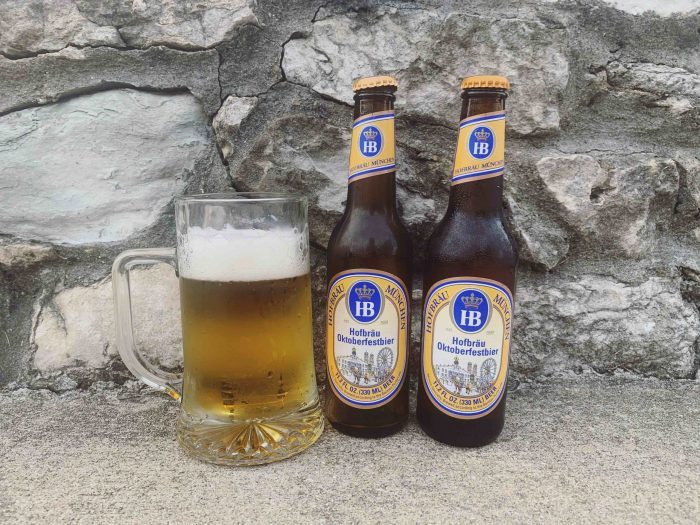 Oktoberfestbier pours a golden hue with a nice fluffy white head. The taste is sweet and smooth with a slight hop presence and a nice malty finish. Hofbräu Oktoberfestbier clocks in at 6.3% ABV and 26 IBU. The bier is very drinkable and smooth and makes for an easy decision to have a second.
Hofbräu Oktoberfestbier is brewed with all ingredients imported from Germany. The malt is from Weyermann malting in Bamberg; the hops used are Perle and Magnum from the Hallertau region of Bavaria and the yeast is from the Weihenstephaner Brewery. Weihenstephaner Brewery is one of the oldest brewing technology schools in the world.
When drinking this fall favorite at your home or in a liter stein at one of the Hofbräuhaus across the United States, make sure to pair it with a Schnitzel, Bratwurst, Spaetzle or a Reuben.
Prost!
Feature image courtesy of Hofbräuhaus Newport
---