No Comments
Avery Brewing Sells Minority Stake to Mahou San Miguel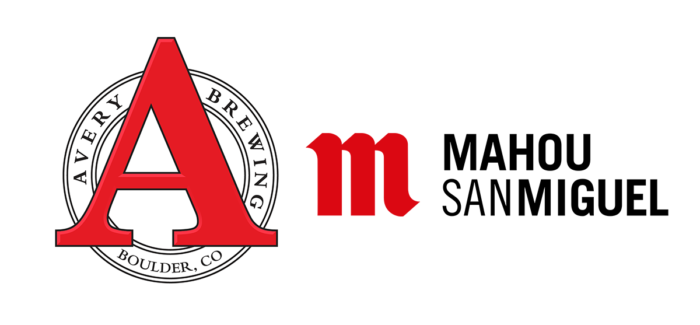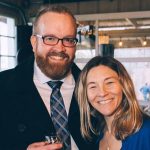 This morning Avery Brewing announced that it has sold a minority stake to Mahou San Miguel. The 24 year old Boulder-based company now joins Founders Brewing out of Grand Rapids, MI as the second American-based craft brewery that has seen minority investment from the privately held, family owned Spanish company.
Founders annouced a 30% minority stake investment by Mahou San Miguel in December, 2014. Representatives from Avery have confirmed that their investment also falls near the 30% minority ownership range. The significance being that Avery will no longer be considered a craft brewery under the Brewers Association's definition of craft beer.
"We still consider ourselves "craft" since nothing at Avery will change, except that we will have the resources and expertise to improve our already world-class brewery. Our commitment to quality beer, our craft, and our community isn't changing," said Vanessa Cory, Communications Manager at Avery Brewing.
Founder Adam Avery cited the opportunity to work with a partner to help with strategic and financial growth following the move to a new $27 million faculty in February 2015.
"Dad and I decided 2 years ago that in order to fulfill our vision of the new brewery and all of Avery Brewing's potential, it made a lot of sense to seek a partner"
For the full press release see below, we'll have more on the story soon.
Spain's Leading Brewer Invests in Avery Brewing Co. with Shared Values and Commitment to Quality and Long-Term Growth in Craft Beer Industry
Boulder, Colorado, November 28, 2017 – Avery Brewing Co. has announced a partnership with Mahou San Miguel, who is coming on as a minority investor and long-term strategic partner in the brewery. 
Avery Brewing and Mahou San Miguel are excited to focus on a continued promotion of organic growth of Avery Brewing in the evolving U.S. Craft Segment.  Investments will support Avery Brewing in their recognized obsession for the highest quality craft beers, innovation, distributor and retailer relationships, customer experiences, and strategic growth.
"Dad and I decided 2 years ago that in order to fulfill our vision of the new brewery and all of Avery Brewing's potential, it made a lot of sense to seek a partner" says Adam Avery, Founder of Avery Brewing.  "At that time, we established our criteria for our perfect partner: Minority Investor, Privately Held and Family-Owned Entity, Long-Term Investment, Strategic Advantages, and Good People with Shared Values.  Mahou San Miguel emphatically checked all of those boxes for us and is our ideal partner for continued growth, remaining faithful to our beers and our culture.  It is with great satisfaction that we stand side by side such a respected family company with a dedicated focus on brewing and the future."
Eduardo Petrossi, CEO, Mahou San Miguel adds, "This new alliance, between two family companies, has been possible thanks to the passion we share for beer and tradition, and that we have similar values. We share the commitment with the communities in which we are present, our long-term vision, concern for the development and well-being of individuals and our aim of doing things right, placing the consumer always at the centre of our decisions. Avery Brewing stands out due to the excellence of its beers, recognised on numerous occasions, with a focus on tradition, but also innovation, ingenuity and creativity"
First Beverage Group is serving as exclusive financial advisor to Avery Brewing Co. in the transaction.  The deal is expected to close in January 2018.
About Avery Brewing Co.
Since 1993, Avery Brewing has been committed to producing eccentric ales and lagers that defy styles and categories.  Founded in Boulder, Colorado, by Adam Avery and his father Larry Avery, Avery was the 3rd fastest growing Top 50 craft brewery in 2016.  Avery continues its obsession with the perfect beer and perfect beer experience- blending Old World tradition and expertise with ingenuity, creativity and boldness.  In addition to the brewery's most emblematic brands (White Rascal, El Gose, Avery IPA, Liliko'i Kepolo, and The Maharaja), Avery stands out with its assortment of Barrel-Aged Beers, boundary-pushing IPAs, Belgian offerings, and a steady stream of experimental beers.
For more information, visit www.AveryBrewing.com.
About Mahou San Miguel
Mahou San Miguel is a 100% Spanish-owned family-run company and Spain's leading brewery. It has eight beer production centers, seven in Spain and one in India, three water springs with their associated bottling plants, and a team of 3,000 professionals. It has a history of over 127 years and a wide portfolio of national beers, including, among others, Mahou Cinco Estrellas, San Miguel Especial and Alhambra Reserva 1925, and also the iconic brand of mineral water Solan de Cabras.  It also boasts a wide range of international beers as a result of the agreements entered into with partners such as Carlsberg and Warsteiner.
Mahou San Miguel has been present in the US market since 2011, where its brands Mahou Cinco Estrellas and Alhambra Reserva 1925 enjoy a growing visibility and penetration, particularly in Florida.  In 2014, it signed an agreement with the Craft brewer Founders Brewing, located in Grand Rapids, Michigan, in which it acquired a 30% share. Thus, it became a pioneer in Spain, by carrying out a transaction that enabled it to enter into one of the most dynamic and innovative beer markets in the world.
For more information, visit www.mahou-sanmiguel.com.
Contact: [email protected]
---