No Comments
Great Divide Announces New Beers and Seltzer for 2020 Lineup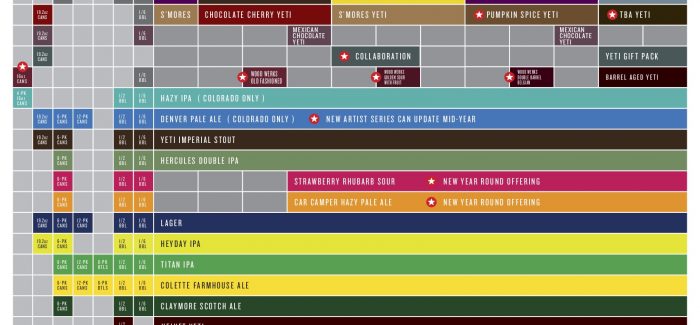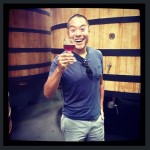 After seeing continued success with Great Divide's Hazy IPA and last year's addition of a Juicy Double IPA, Great Divide is adding another hazy offering to its 2020 release calendar. Today the Denver-based brewery shared a first look at their projected beer lineup for the new year and included in that run-down are the additions of Car Camper Hazy Pale Ale, Coffee Porter, Pumpkin Yeti, a new entry in their Wood Werks barrel-aged series and Whitewater Hard Seltzer.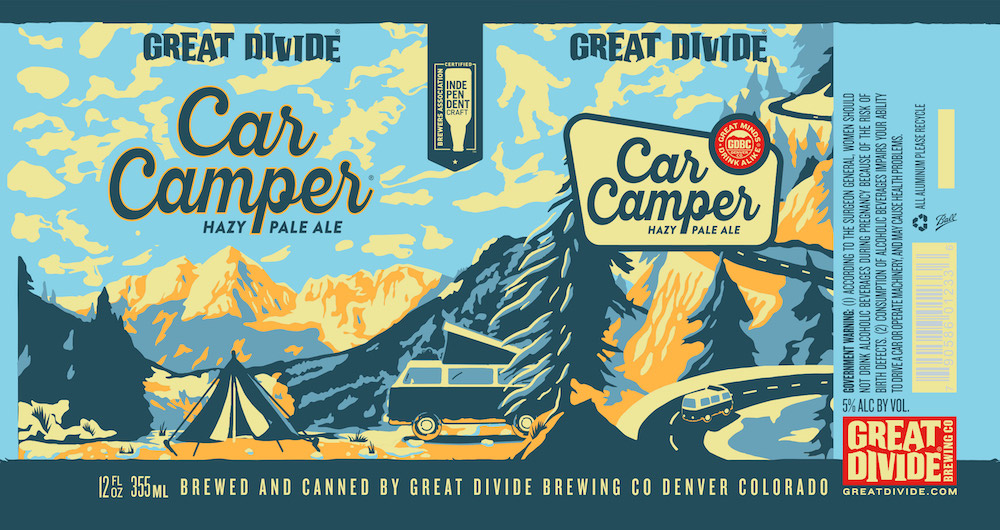 The aforementioned Car Camper Hazy Pale Ale, along with Great Divide's Strawberry Rhubarb Sour will become a year-round offering available in 12oz cans beginning in April. Car Camper Hazy Pale Ale will showcase Sabro hops, a newer hop varietal that demonstrates notes of coconut and tropical fruit, as the dominant hop profile.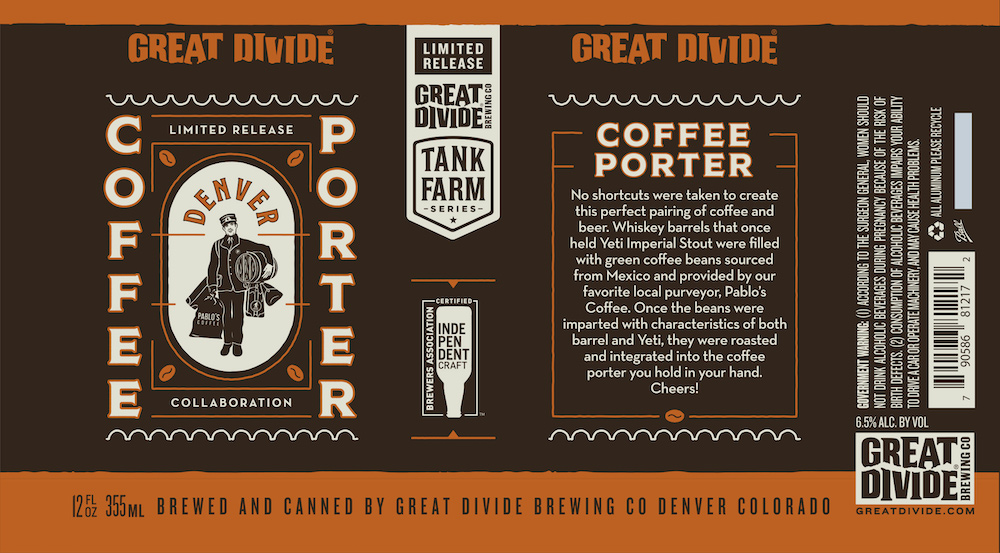 Great Divide's newest seasonal specialty entry comes in the form of a Coffee Porter. Made in collaboration with Pablo's coffee, whiskey barrels that once held Yeti Imperial Stout were filled with green coffee beans sourced from Mexico and aged to infuse characteristics from the barrel and Yeti. Those beans were then roasted, ground and re-used for this seasonal offering which debuts in February.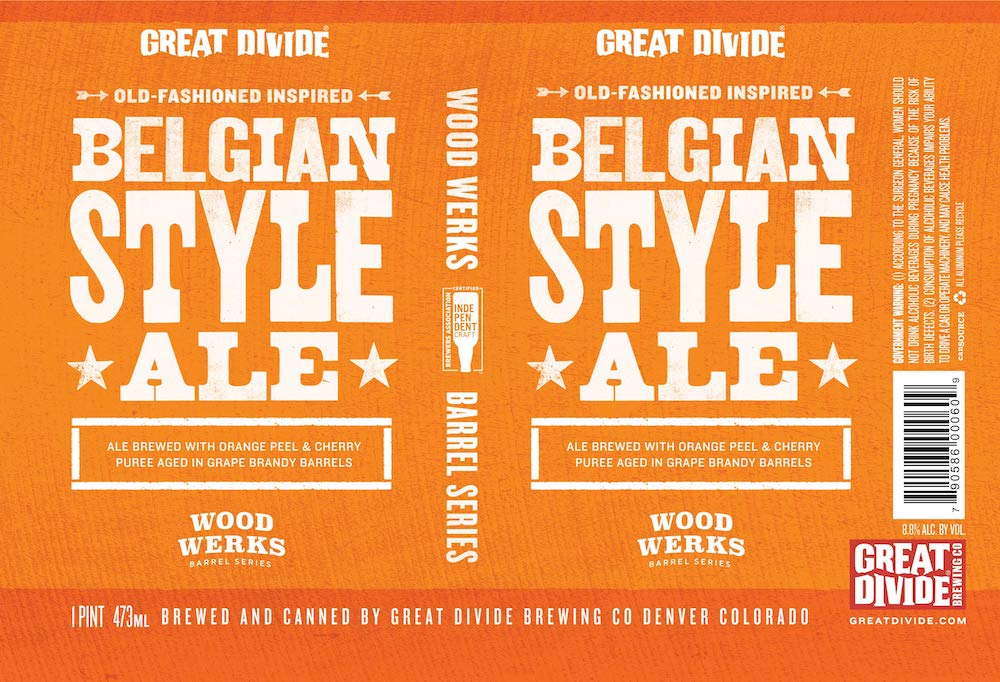 Now in its third year, Great Divide's Wood Werks barrel project will move to 16oz cans and kick off with the debut of an Old Fashioned-inspired Belgian-style Ale with orange peel and cherry puree aged in grape brandy barrels.
This Autumn, the iconic Yeti Imperial Stout series will also get a new addition in the form of Pumpkin Yeti, the brewery's first pumpkin beer release.
And finally, perhaps the biggest change to the Great Divide lineup will include the introduction of a hard seltzer line called Whitewater. Releasing in April in mixed 12-packs, the Whitewater line will initially include four different flavors during its debut. "Whitewater will be crisp, refreshing and taste like real fruit," explained Great Divide founder and president, Brian Dunn. "We're excited to meet the demand for seltzer with a product we're proud to serve and drink."
Explore the 2020 Great Divide Beer Release Calendar for their full lineup.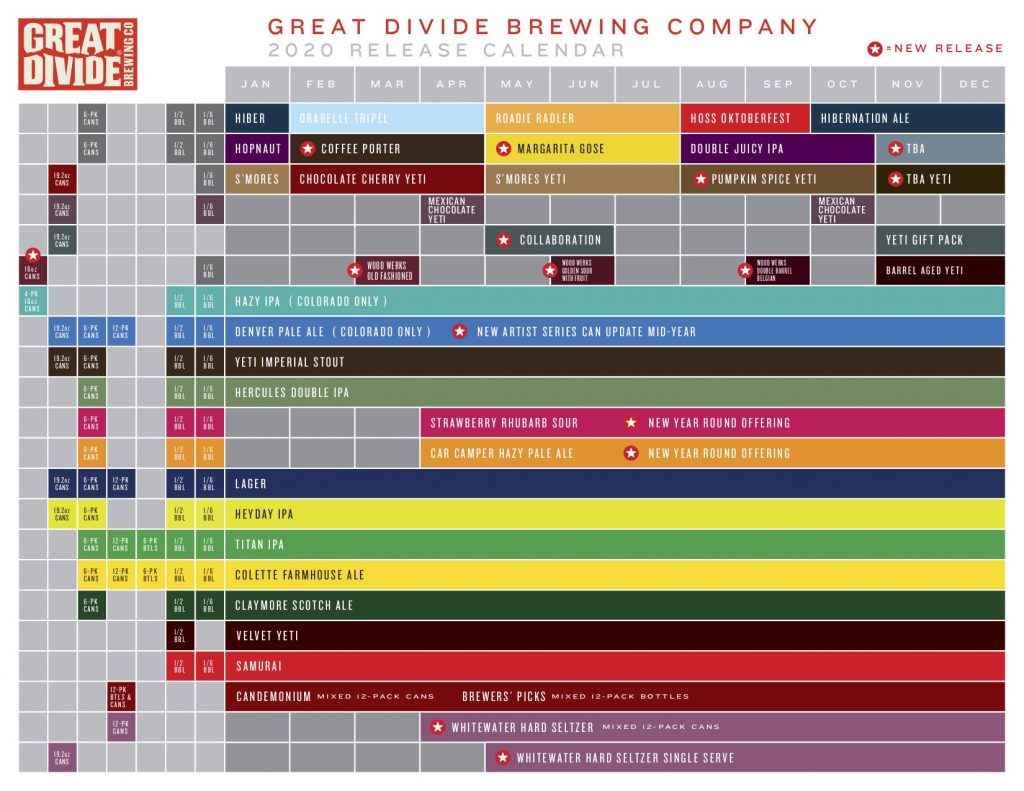 ---