No Comments
Duck-Rabbit | Oh, No Let's Go! Cacao Milk Stout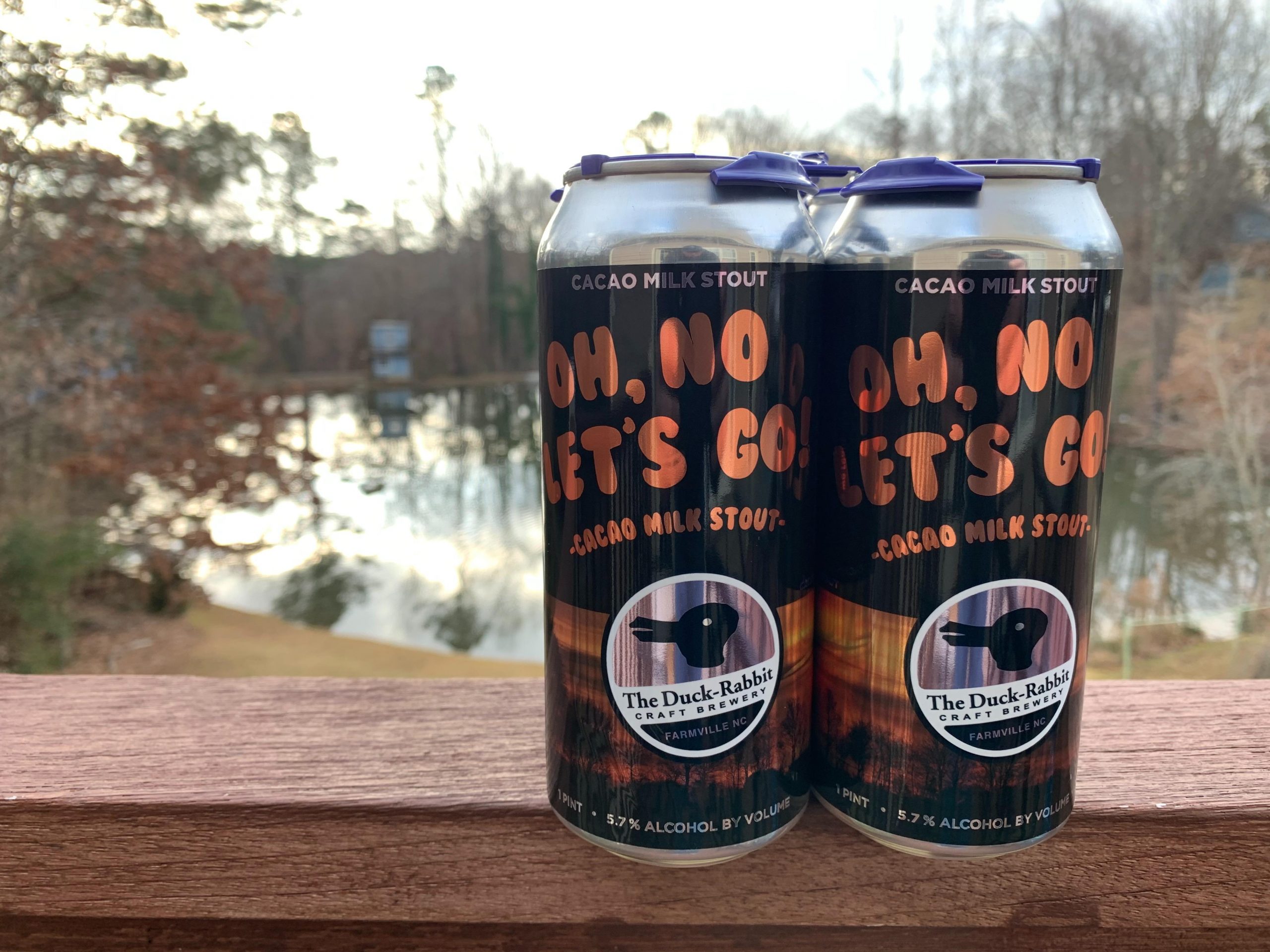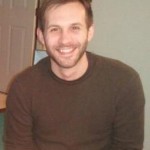 One of my earliest craft beer memories is drinking Duck-Rabbit's Milk Stout. For a fledgling crafty, it was a great way to break into the scene and has stuck with me to this day. Which is perfect, because today we're taking it up a notch with one of Duck Rabbit's latest concoctions: Oh, No Let's Go! Cacao Milk Stout. 
Before we get to the beer, I wanted to share some background from the brewer himself, Mr. Paul C. Phillipon. First, I was curious about what inspired Oh, No Let's Go! His answer was a practical one:
As you may know, Milk Stout is our top selling beer. We thought doing some limited release variants made a lot of sense. It reinforces our brand and offers our customers (and our brewers) something new and different!
And how about that name? The short version is, it's fun! They've named a few limited releases like this (e.g. Great Caesar's Ghost!, Heavens to Murgatroyd! and Boy Howdy!). This is another in that series, inspired by a song Mr. Philippon enjoys. He didn't say, but I'd bet that song is Let's Go Crazy by Prince & The Revolution.
In any case, on to the beer!
The Beer
Starting with their well-known and well-loved Milk Stout base, Duck-Rabbit adds a bit of flavor and flair with the introduction of Ghanaian cacao nibs and Madagascar vanilla beans. By definition, cacao nibs and vanilla beans are not the biggest additions to beer, but what they lack in size they make up for in the depth of their contribution. But I'm getting ahead of myself.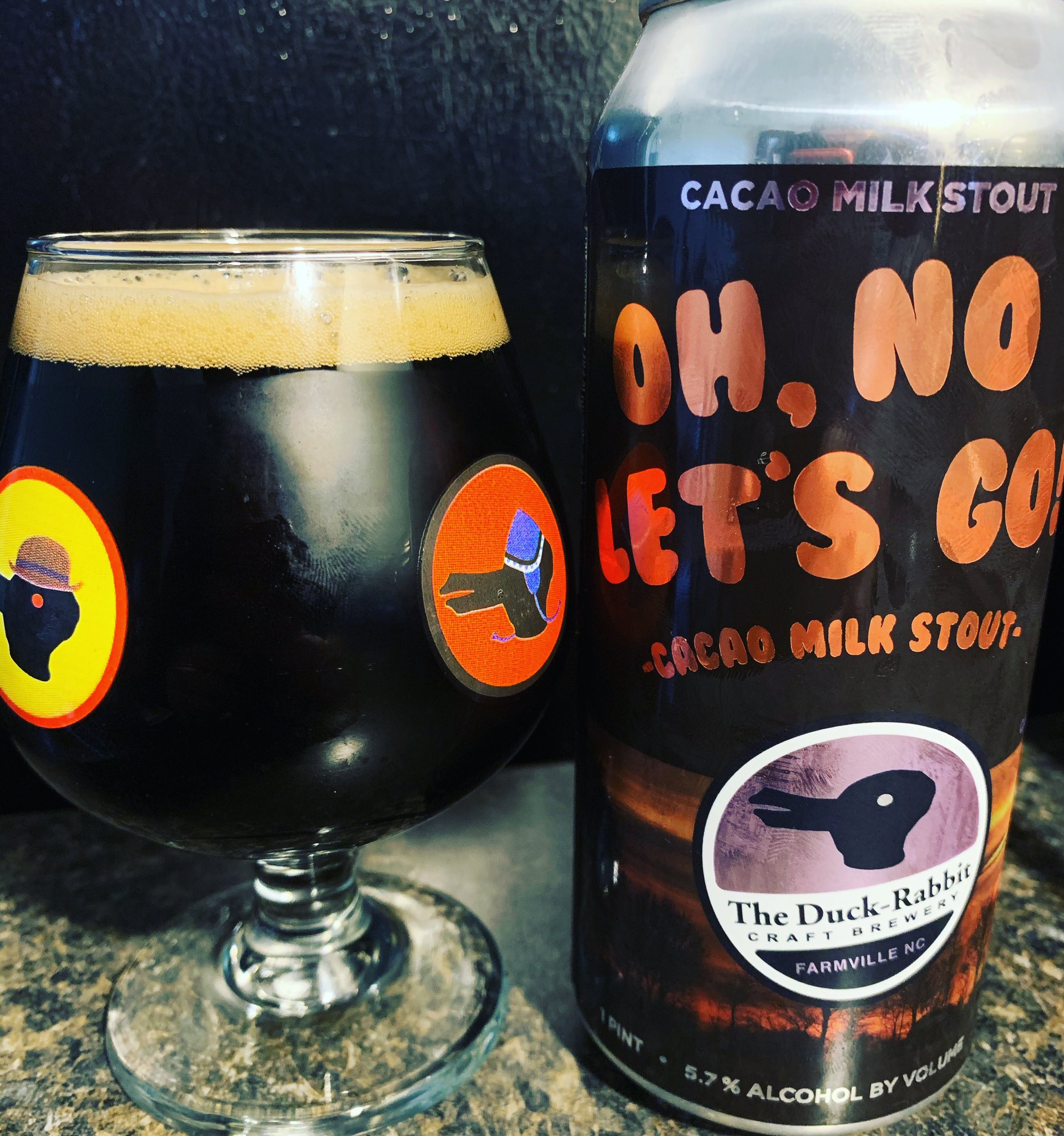 ABV: 5.7% | IBU: n/a
From a freshly cracked pint can, Oh, No Let's Go! pours dark brown — almost black — with a thin, tan head that dissipates almost immediately. You can expect chocolate on the nose first and foremost, but after that you'll catch a whiff of sweet and roasty malts with just a touch of vanilla. The taste echoes and underscores these notes, especially the chocolate. But it's not the cloying milk chocolate we Americans tend to think of (or maybe it's just me). It's cacao beans, crushed, roasted, earthy and unsweetened. The beer's sweetness comes from the milk sugar (a.k.a. lactose) used in the brewing process, and it plays nicely against the roasty character of the cacao. Beyond that, the vanilla is subtle but present, adding a nice little touch of contrast to the chocolate. Further, the medium body, clean finish and moderate alcohol content (5.7% ABV) make it an easily drinkable and accessible stout. For those who tend not to like dark beers, it's a great way to ease into them. For those who do, consider this a personal guarantee of a good drink.
Where to Find It
Despite being a small-town brewery in Farmville, North Carolina, Duck-Rabbit has a decent distribution network. You can find it as far north as Ohio and Pennsylvania and as far south as Florida. So, wherever you are, look for it in four-packs of pint cans at your local beer store or bottle shop. For those a little closer to the brewery, you might even have the option of home delivery. They'll even waive the delivery fee if you order at least a case (four 6-packs, two 12-packs or six 4-packs). I imagine combinations are fine, but I you should confirm with Duck-Rabbit.
While you're shopping for it, keep your eyes open for other lovely brews. I have it on good authority (i.e. the brewer) that there will be other Milk Stout variants. There may even been a barrel-aged version in the offing. Whatever you end up with, I'm sure you'll enjoy it.
Cheers!
---