No Comments
Event Recap | 2016 Chef & Brew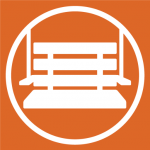 If there's one word to describe the Denver area beer community, it has to be collaboration. Competition here is defined not by diminishing or undermining other breweries and their successes, but instead by using those successes as inspiration and motivation to be better, more creative and more innovative. Maybe no event is a better example of this spirit than Chef & Brew, which welcomed hundreds of attendees who battled through the cold to the EXDO center Nov 17 for its 5th annual food and beer pairing extravaganza.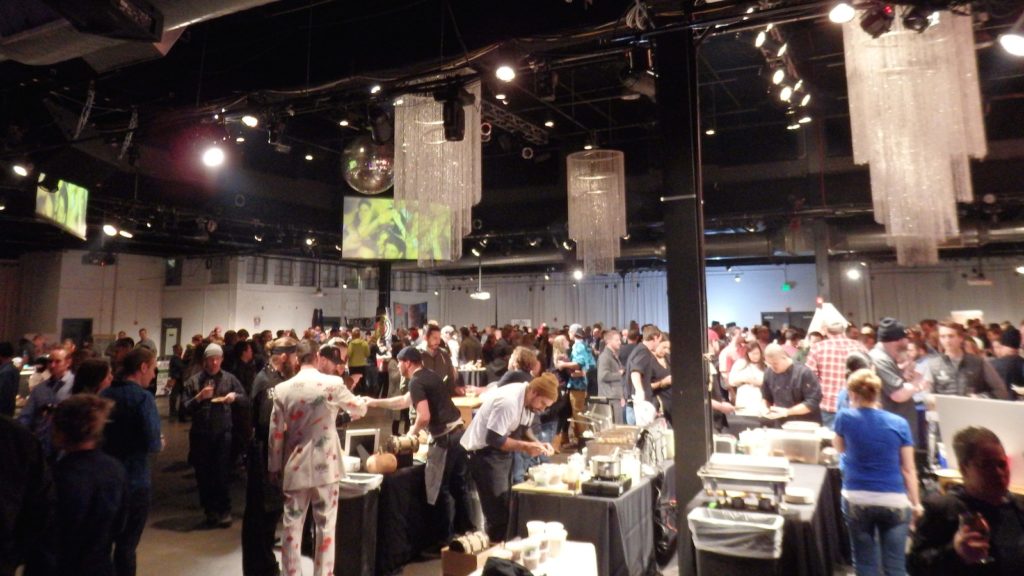 More than 20 pairs of the top chefs and brewers in Denver presented their best food and beer offerings at the event. Some teams created one knockout pairing, while others collaborated on two—usually one sweet and one savory. The genuine enthusiasm and excitement for this event was palpable in every participant we spoke to, and we managed to chat with the creators of some of our favorite dishes and sips to learn just how ideas for an event like this come together.
Scott Witsoe, brewer and owner of Wit's End Brewing Company, shared how he and Chef Nicole of Blueprint Bar came up with two pairings: Bananas Foster Lumpia with the Deerhammer-aged Kitchen Sink rye porter, and a sausage made with peated malt flour, berliner weisse sauerkraut and mustard paired with Wit's End's Miami Berliner Vice.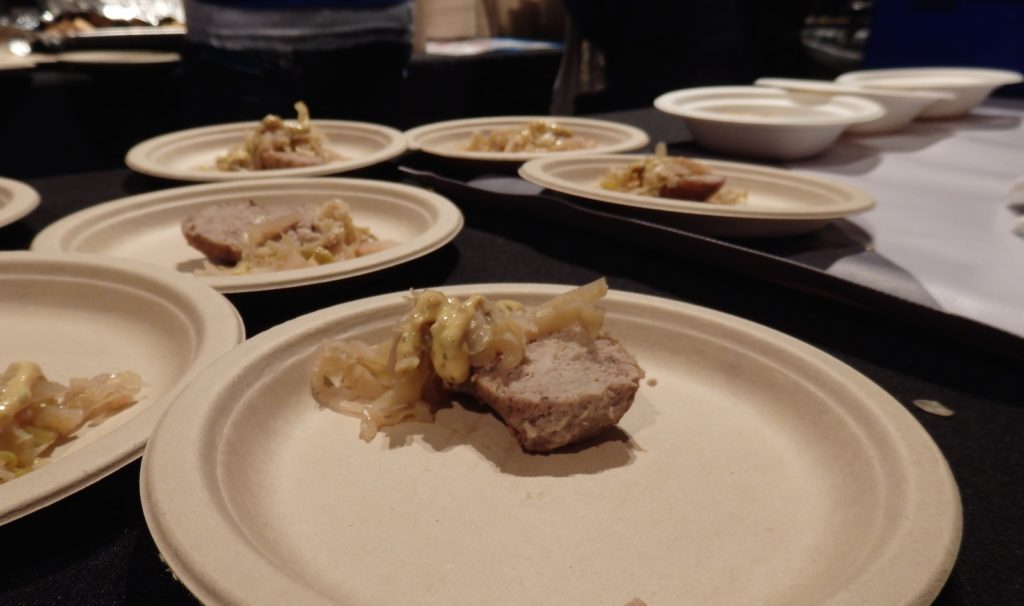 "Anytime I have an opportunity to do a food and beer pairing, I'm all over it," says Witsoe. "Together great food and great beer create something unique, a 'third flavor,' that wouldn't be possible without both."
After meeting at the Wit's End taproom, tasting their way through all 11 beers, and geeking out about their mutual love of lumpia, Witsoe and Chef Nicole got down to business. Inspired by the brewery's summer Banana Hammock amber rye hefeweizen aged in whiskey barrels, Chef Nicole proposed the idea of a sweet lumpia. There was only one problem…there wasn't enough of the beer left to use as the Chef & Brew pairing. They opted instead for the rye porter (also barrel-aged), and it turned out to be the perfect match. The bananas in the lumpia reflected the German yeasty notes of a hefeweizen, and the accompanying caramel sauce made with the porter created a deeper, roastier profile. As Witsoe says, "the whiskey and vanilla notes in the porter gave such a great contrast to the lumpia sweetness. It was the perfect marriage of balance plus a common DNA that tied everything together."
While the Wit's End and Blueprint team started with a beer tasting, Left Hand Brewing Co and Samples World Bistro took a different approach. Samples chef Ryan Shaw first created the dishes (drawing inspiration from owner Mark Sample's past experience as a brewer for Left Hand), then invited brewery co-founder Eric Wallace to taste the creations and decide as a team on the best beers for the pairing. They eventually landed on Rye on the Prize, an imperial red rye ale that paired perfectly with a chicken wonton with Sriracha aioli, and the Black Jack Porter to complement a beet tartare and fried capers. Says Shaw, "the earthiness of the beets and brininess of capers complimented and contrasted [with the porter] to create an unbelievable pairing."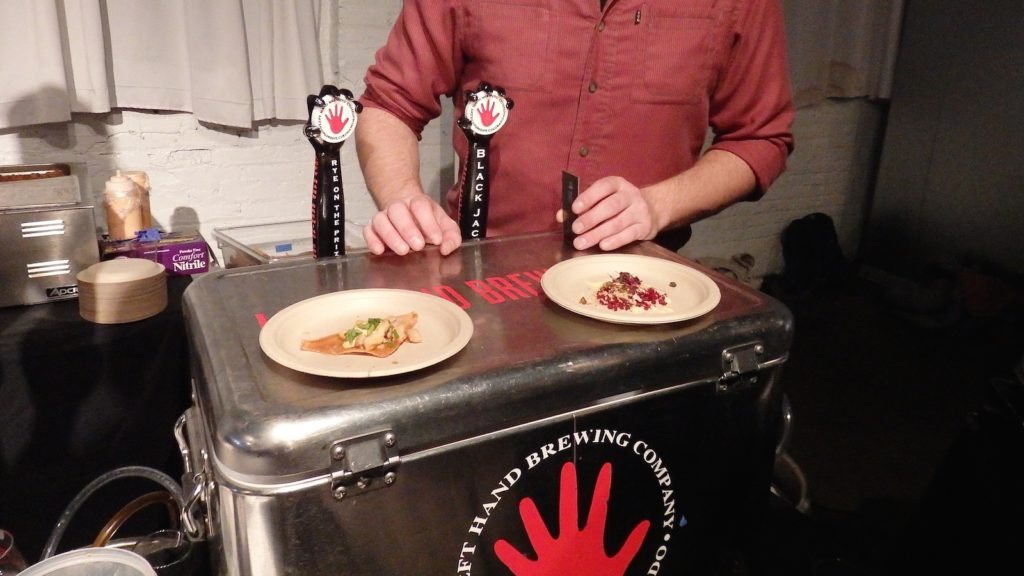 For Brewed Food founder Jensen Cummings, competing in this year's Chef & Brew felt a bit like coming home. "The first Chef & Brew in 2012 was really when the Brewed Food concept was born," says Cummings. "I partnered with Danny Wang at Caution Brewing, and he had this fascinating culinary approach to making beer. That inspired be to think about it in the other direction, about how to find the culinary expression of brewing ingredients and processes. The collaboration in this event sparked something for me."
After the 2012 Chef & Brew event Cummings dug in, experimenting with and working to understand grains, wort, spent grains, hops, yeast, and especially fermentation. Fast forward four years and he's back at Chef & Brew, bringing the full force of the Brewed Food approach to the table with Tender Belly pork bulgogi, kimchi fermented with eight different strains of wild yeast, and fermented blueberry Sriracha (made from a blend of two different blueberry fermentations and two differently aged Srirachas, naturally). This, paired with Spangalang Brewery's Bon Voyage Trippel—a blend of fresh Trippel and Trippel aged in French red wine barrels with Brettanomyces created specifically for the Chef & Brew pairing—was one of the highlights of the evening.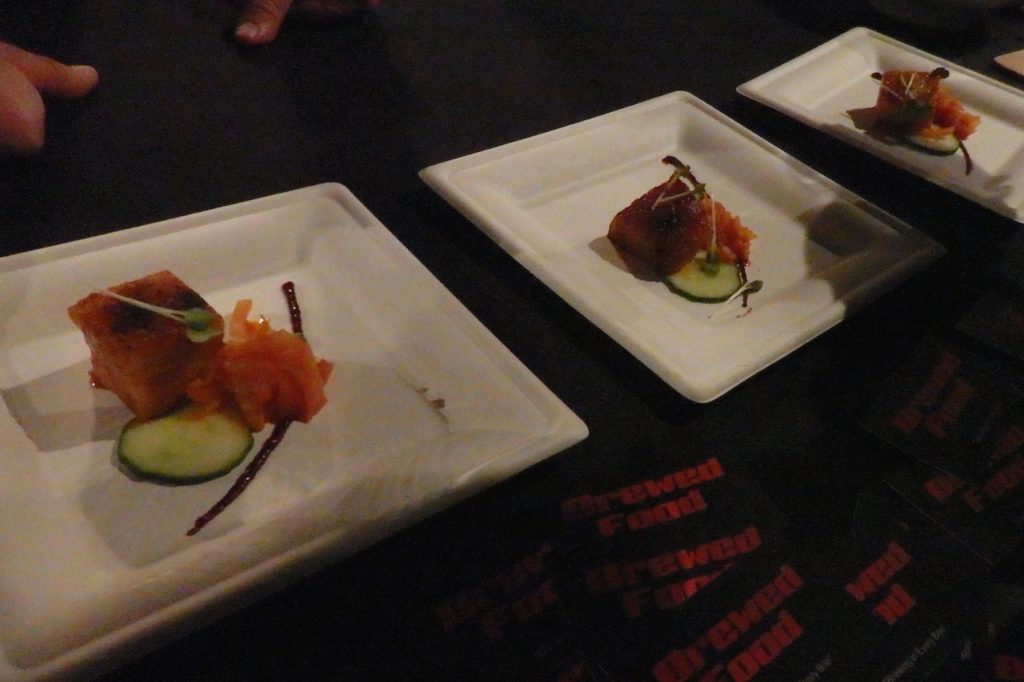 After enjoying unlimited samples of both bites and sips, guests cast their votes for their favorite pairing of the night, sending Strange Craft Beer Company and Mizuna home with the People's Choice Award.
A panel of judges, including Justin de la Rosa of The Denver Post, Elizabeth Woessner of Dining Out Magazine, Lori Midson of Denver Life Magazine, Mark Antonation of Westword, Steve Kurowski of the Colorado Brewer's Guild, and Chef Brandon Foster of Project Angel Heart, also weighed in, awarding honors for best standalone dish, best standalone beer and best pairing. Great Divide Brewing Company won the best beer award for a dark American sour ale aged in wine barrels. Chef Ryan Gorby of Cho77 took home the award for best dish for his Thai-style pork temple. And the pairing trophy went to Pub17 (located in the Grand Hyatt downtown) and River North Brewery for spicy shrimp with green curry panna cotta paired with an American IPA.
Says River North brewer Patrick Annesty, "Chef & Brew is one of my favorite events of the year—my favorite event in Denver. I love that this is just as much about the food as the beer. It has a different level of appreciation for what you can do with flavors, not just food and not just beer, but food and beer together." Couldn't have said it better ourselves.
---