No Comments
Blue Point Brewing Begins Distribution in Chicago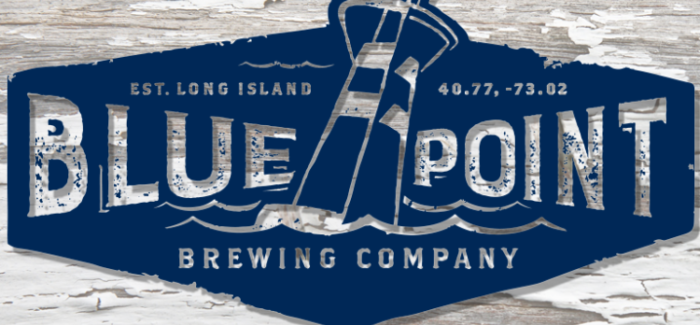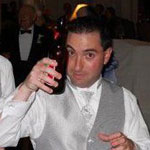 From Long Island to the Windy City, Blue Point Brewing Company has docked in Chicago and is now available throughout the city. Illinois is the 22nd state Blue Point is now available in and is the furthest west the beer is distributed.
Started in 1997, Blue Point is on the older side of craft breweries and is actually preparing to move five blocks down the street where they'll have a bigger space and will be opening up a tap room that will pair their beers with fresh seafood and other bites.
The brewery has some close to ties to Chicago. President Todd Ahsmann worked for Goose Island before moving out East to take over operations at Blue Point. He's from the Chicago area and went to college at the University of Illinois. The brewery is also part of the AB InBev portfolio, and if you're new to craft beer, AB InBev also owns Goose Island.
Distribution will be handled by LakeShore Beverage – the distributor for the AB InBev brands. The brewery makes a wide variety of beers, over 30 in 2016, many of them will be available in Chicago, but some will still be staying in Long Island as brewery-only releases. 
https://www.instagram.com/p/BGH7WICwrRn/?taken-by=bluepointbrewing&hl=en
The nautical theme is apparent throughout the brewery's image and also their beers. Their Prop Stopper Seaweed IPA is brewed with four types of North Atlantic seaweed. The seaweed gives the beer a drier crisper finish but it still holds floral notes on the initial sip. The Beach Plum Gose features beach plums and sea salt that is native to the region.
Both beers stayed true to the style and feature great flavor profiles and clean finishes. I also got to try their Toasted Lager. In the city of Chicago there are only a handful of really great lagers. I would add Blue Point's to the list of lagers I would drink on a regular basis.
At the release event, which was held at Sink|Swim, the beers were paired with a variety of seafood small plates. Everything from oysters, to crab dip to fried clam strips, the different foods paired really well the beers and the inspiration from the sea is a strong influence in everything that the brewery does.
https://www.instagram.com/p/BQqaT7mgpmb/?taken-by=bluepointbrewing&hl=en
The real question will be how will Blue Point do in Chicago. In a market that is already saturated with a lot of craft beer, it will be interesting to see if Blue Point can make a name for itself amongst the likes of Half Acre, Revolution and Pipeworks. The quality is definitely there but it will be an issue of brand awareness and education.
Wiseacre Brewing came to Chicago in 2016 and hasn't exploded in popularity as the brewery and LakeShore Beverage had hoped. It's a similar situation for Blue Point and only time will tell if they earn a reputation in the city.
Mike Zoller is the Midwest Editor for PorchDrinking.com. Follow him on Instagram: @CHICAGOBEER and PorchDrinking Chicago's Twitter feed for the latest Chicago craft beer news: @PORCHDRINKCHI.
---