No Comments
Peak View Brewing | Tiramisu Stout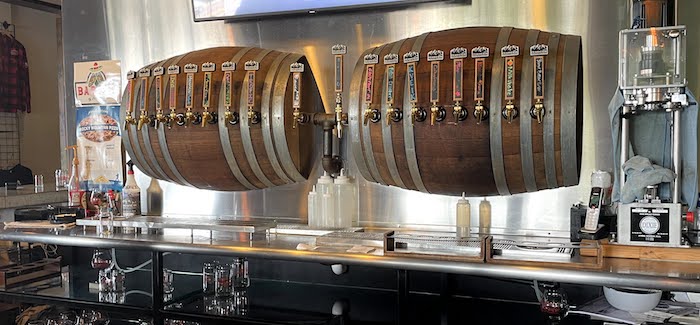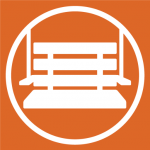 Peak View Brewing in Greenwood Village, Colorado, was founded just two years ago, but the ideas of this brewery have a longer history. The founders, Sean Peters and Justen Coulfal, not only share a history of military service, but also a love of craft beer. Their shared dream of opening a brewery has been realized with a large variety of beers on tap to offer to their customers. They have also collaborated with other local businesses to expand their offerings. After creating one award winning beer with Branch & Barrel Distillery, Peak View Brewing was excited to collaborate again. "Their vision for complex and innovative whiskey matches our vision creating experimental and unique flavored brews," explains Peters.

The Tiramisu Stout was created for Peak View Brewing's two year anniversary party. It took months of work to create this delicious dessert beer. This imperial stout was brewed with liquid cholaca and then conditioned on top of Madgascar vanilla beans. Once the desired level of vanilla was reached it was transferred to a freshly emptied barrel of Branch & Barrel's Honey Bourbon. After months the beer came in at 12.1% ABV and was ready to be enjoyed by customers.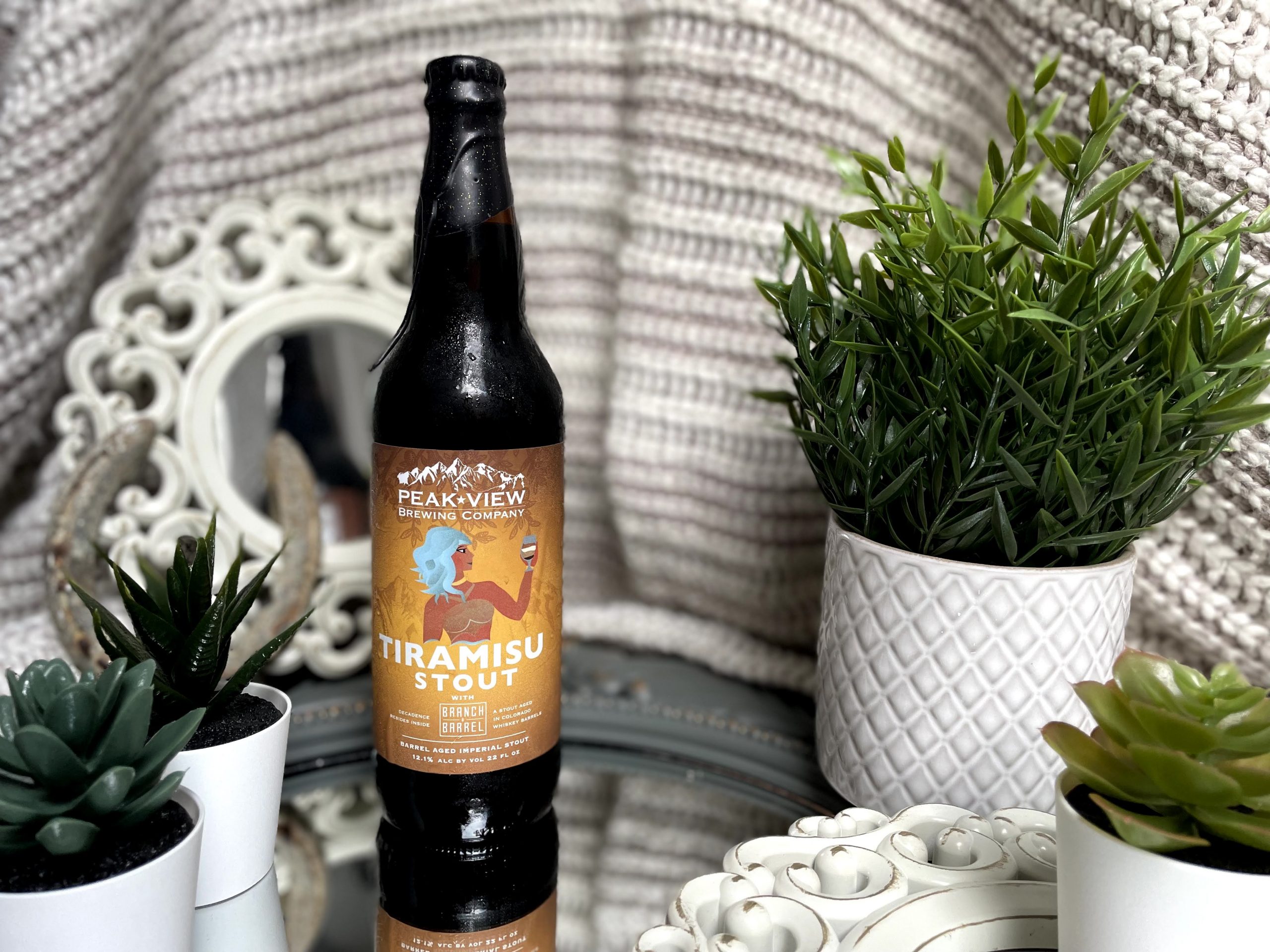 The Tiramisu Stout is creamy and decadent just like it's namesake. It fills your nose with chocolate, vanilla and brown sugar. Caramel notes complement the strong chocolate and vanilla flavors. As this beer begins to warm the chocolate flavors begin to dominate the flavor profile. The minimal carbonation allows the richness of this beer to shine. The sweetness is not overpowering just as you would expect from tiramisu. The barrel conditioning gives this stout a boozy taste that also helps to balance the sweetness.
This beer is worthy of Hathor, the Egyptian goddess of fertility and women, who is depicted on the label and finds herself indulging in a glass of actual tiramisu. There are other details that make this beer even more special than it already is. The to-go bottles were wax dipped by hand and they "even put a golden glitter in the wax just for fun." Look even closer to find two coupons on the label. One for a free 10 oz pour at the Peak View Brewing taproom and the other for $5 off a bottle at Barrel & Branch Distillery. This encourages consumers to return the bottle which can be reused in the future.
The attention to detail with this beer shows the commitment of both Peak View Brewing and Branch & Barrel Distillery to producing quality products aimed to please the consumer. "It was a really cool process between our two companies that just shows the passion of a beer maker and whiskey maker coming together to create something really special." says Peters. There are still bottles of this available for purchase in the taproom so make sure you grab one. For more information visit Peak View Brewing.
---