No Comments
Fantasy Football Recap | Week 12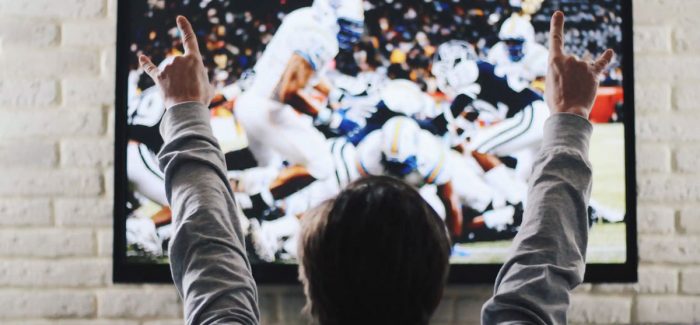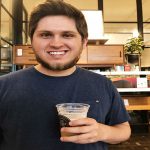 Week 12 of the NFL season was once again highlighted by several huge performances from running backs across the league. Leonard Fournette won the day by carrying the ball 17 times for 100 yards while adding 31 yards through the air on seven catches. Oh, and he had a cool four TDs on top of the yardage for a 40+ point week. The Atlanta Falcons do-it-all back Cordarrelle Patterson rushed 16 times for 108 and a pair of scores. Dontrell Hilliard for the Derrick Henry-less Titans had 131 on only a dozen carries with a score, too. Mixon, Taylor (again) and Elijah Mitchell all had days that probably led your team to a W, or to an L if they lined up against you. Either way, that's how it goes sometimes.
The League | PorchDrinking & CouchSitting
Just to get on the same page, here is the low-down of the league settings. 12-Team, 0.5 PPR with 3 WR instead of two and head to head points scoring. The top six teams will make playoffs, with the 1 and 2 Seed having bye weeks for the first round. The draft was a standard snake and the draft order was randomized beforehand. Rather than doing a traditional league pay-out, we've all decided that one amount will be donated by each person to the winner's charity of choice, as well as an amount to second place's charity.
Week 12 Scorecard
Points & Pilsners vs Yeast Mode | Final Score 119.42 vs 120.38
At the time of this writing, it's unclear who the winner of the week will be. Points and Pilsners is up by 14 going into the Monday Night Football game, but Russ and the Seahawks have not looked right ever since he returned from injury. As long as he and Metcalf don't outscore the deficit plus Terry McLaurin, Points and Pilsners will earn a rare win on the season. Since there are only two weeks left and they only have three wins on the year, playoffs are long gone, but the role of potential spoiler is in full effect.
View this post on Instagram
12th Can vs KC in KC | Final Score 82.1 vs 100.08
This matchup was fairly even across the board for much of the weekend. The anchor dropped for 12th Can on Sunday night, though, when Lamar Jackson and the Baltimore Ravens struggled their way to a 16-10 win over their division rival Cleveland Browns. Despite the win, Jackson played poorly with 233 total yards and one TD. He also threw 4 INTs, which brought his total for the day to a whopping 9.4 fantasy points. I'm not blaming the fantasy loss on him, because there were worse performances in 12th Can's lineup, but it definitely didn't help when Aaron Rodgers threw for 300 and had 3 TOT TD for KC. QBs win and QBs lose.
View this post on Instagram
Peoria It's not that b vs Chicago BBAttack | Final Score 130.04 vs 143.50
As mentioned in the intro, Week 12 fantasy teams were powered by Running Backs. Peoria had all three of theirs go for double-digits, including Dalvin Cook who left the game with a shoulder injury. Joe Mixon started running and rarely stopped (28-165-2) and Myles Gaskin (16-49-2) helped Miami run up the score against Carolina in a 33-10 win. Even with the standout RBs, Chicago BBAttack has a shot at the win going into Monday Night, so long as J.D. McKissic can get seven points. Pop a top and enjoy that win (most likely).
Open Space Gluten Free West Coast IPA | North Brewing Co.
View this post on Instagram
TB Hoppy vs Drink Hi-Wire | Final Score 114.22 vs 111.88
It's rare that a team with the highest scorer in the league (Leonard Fournette this week) loses. Especially when it's a three point loss. On the surface it could seem like horrible luck, but when Drink Hi-Wire missed the notifications and started a concussed Ceedee Lamb, (and an empty Kicker spot) it goes to show how important every position and each point is. Literally any bench WR would have covered the final gap and sent Hi-Wire to a dub, but instead it was TB Hoppy doing victory laps due to a few solid showings from Antonio Gibson, Darnell Mooney and AJ Dillon. Also, what the hell is going on with Aaron Jones' usage again?!
View this post on Instagram
DC Street vs The Lambic Leap | Final Score 80.14 vs 84.0
Another close matchup, yet another instance of missing a few gaps in the lineups. It happens. It's a fake game with fake points. It'll be alright. Dak Prescott doubled up the next-highest scorer for either team, and both kickers were within one point of each other. It's wild that these two teams featured absolute star RBs (Chubb, Barkley and McCaffrey) yet they totaled under 20 points combined. McCaffrey left with an injury, yes, but hopefully Chubb and Barkley have brighter days ahead.
View this post on Instagram
Dry Hops vs Crispy Lagers | Final Score 121.52 vs 78.06
One of the best aspects of fantasy football year in and year out is that there are always surprises, and that no two years are the same. Whether it be due to injury, performance or coaching scheme and game plan, it's always fun to see players who no one in your league drafted or knew of in general to be the hot commodity on the waiver wire come mid season. Elijah Mitchell is a perfect contender for that role. He had another 100+ yard game this week, and seems to have a foothold on the starting job so long as he can remain healthy. Cordarrelle Patterson? Take a bow. He's been impressive this year as a true do-it-all for the Falcons and Week 12 was no different.
View this post on Instagram
---