No Comments
Neshaminy Creek Brewing Company | The Shape of Hops to Come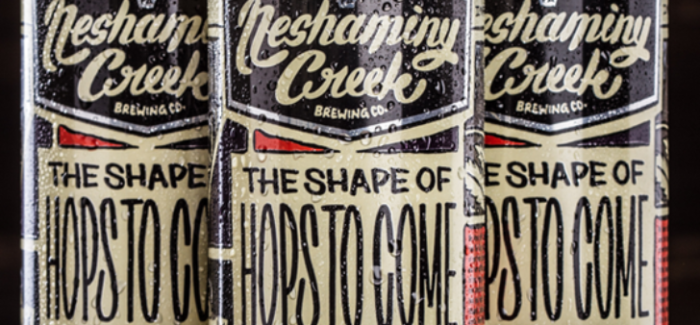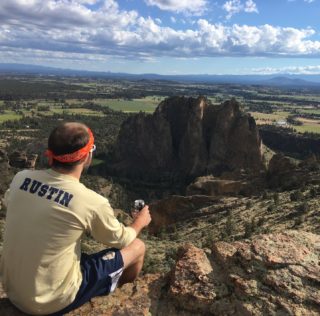 ABV: 8.5% | IBU: 98
The demand for juicy, Northeast-style IPAs has skyrocketed seemingly overnight. I am always looking to get my hands on these late-hopped brews whenever I see them on draft at a local watering hole. But you also have the traditional West Coast style beers, such as Pliny the Elder. And then, off the banks of the Delaware River, north of Philadelphia in the suburbs of Bucks County, lies a brewery making a DIPA rivaling those true to the West Coast style that's also infused with characteristics of a Northeast IPA that everyone is loving these days — The Shape of Hops to Come.
Neshaminy Creek Brewing Company named The Shape of Hops to Come after the 1998 critically-acclaimed album, The Shape of Punk to Come, by Refused. Even the artwork on the can, which was designed by their resident graphic designer and former drummer of Beach Slang JP Flexner, is inspired by the Swedish punk band's album cover.
Coming in at 8.5% ABV, this beer is loaded with hops on hops on hops. Generous amounts of Apollo, Newport, Simcoe, Topaz and Citra hops are added during the brewing process, which helps explain its mark of 98 IBUs.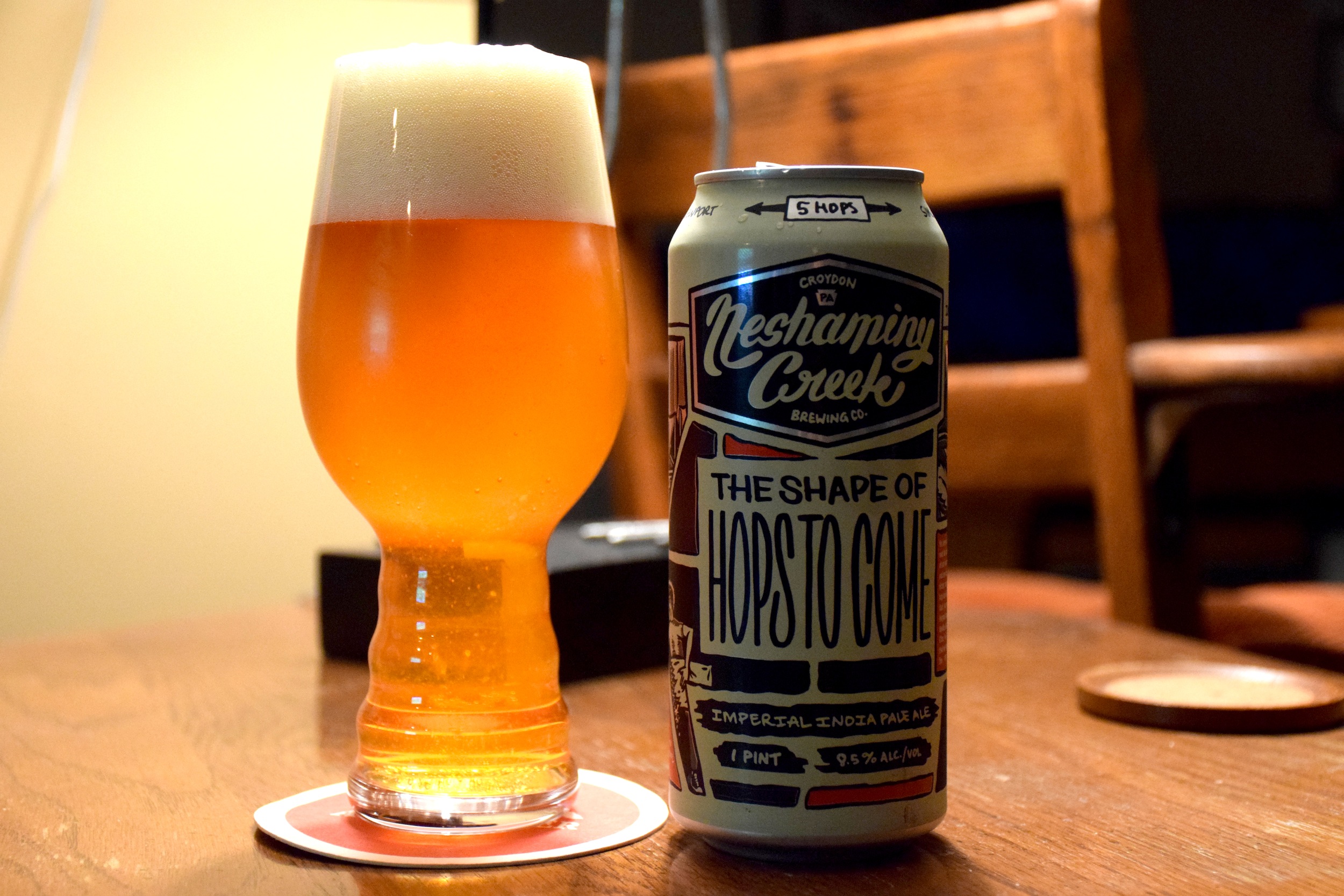 The second you crack the can and hear that oh-so-sweet familiar hissing sound, the smell forces its way straight up your nostrils. You get a dank and resinous aroma with a strong tangerine, orange-like scent. It pours a golden amber color with a frothy head that holds a decent lace for most of the consumption. This beer starts off bitter and ends bitter, which is music to the ears (or palates) of any hop head. Strong flavors of earthy pine and citrus linger throughout. Even with all the bitterness tingling on your tongue, the malt backbone is present with subtle sweet notes of caramel. As The Shape of Hops to Come finishes, the dry bitterness sticks around sip after sip and long after you are done resembling flavors of grapefruit and citrus rind. And at the aforementioned ABV, the booziness isn't noticeable or off-putting.
As I've gotten deeper into the craft beer world, I have found myself waiting in lines at odd times during the day to get my hands and lips on small samples of some well-regarded beer. I wouldn't trade those experiences for anything or discourage others from this, but I have also reassured myself that isn't the only avenue to acquiring great-tasting beer, demonstrated by The Shape of Hops to Come. Once a limited release only a couple times a year that would fly off the store shelves, the beer is now available year-round  in the Philadelphia region. It goes to show that finding the right beer that fits your needs can be achieved from many different angles; you just have to keep your eyes peeled.
Certain styles of beer suit certain moods. If it is one of those afternoons you are looking to bypass the usual start to your lineup of a lighter style like a pale ale or blonde and want to skip ahead to vigorously waking up your taste buds, grab a pint of The Shape of Hops to Come and rock out!
*Cover Photo Credit: Neshaminy Creek Brewing Company 
---