No Comments
2 Days, 2 Nights | The Lehigh Valley's Craft Beer Scene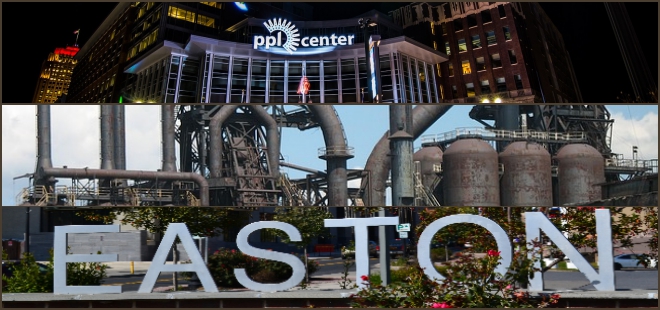 Featured Image Credits: Lehighvalley.org, Pixabay.com and Easton-pa.com
You have never heard of the Lehigh Valley. Sure, Fortune magazine listed it as one of the top ten places for companies to locate corporate finance and IT operations in May 2015. And yes, the Urban Land Institute called Allentown (the largest city in "The Valley") a "national success story" for the redevelopment and transformation of its downtown area. You still haven't heard of it. This region of eastern Pennsylvania may cover three counties and multiple municipalities (most notably Allentown, Bethlehem, and Easton), but everything kind of blends together here. It's no big deal to drive two cities over to get dinner. You have never considered spending a weekend here, but maybe you should.
Getting Here
The odds are that most of you will simply drive to the Lehigh Valley, which is very easy to navigate by highway. You'll likely arrive on I-78, US-22 (The East-West arteries) or I-476 (the PA Turnpike's Northeast Extension).  Once here, most attractions are only a hop, skip, or jump off of the highways. Traffic can be a little slow on weekdays but rarely suffers all-out jams.
If you choose to fly, Lehigh Valley International Airport is a convenient place to land. From here, you can rent a car, hop on the highway and be anywhere in the Valley in under 30 minutes. The only minor inconvenience is that you will probably have to change planes in Chicago, Atlanta or Charlotte to get here.
Getting Around
The Lehigh Valley isn't exactly known for its public transportation network. LANTA does have bus routes throughout the region, but these may not be the most convenient way to get around. Since driving yourself around isn't the best idea on a craft beer excursion (unless you have a designated driver), I suggest using a ride-sharing app such as Uber or Lyft, which both have a presence in the area. Taxis are available in the more urban areas, but their density is rather low, so you'll probably have to call to arrange one.
Day One in the Lehigh Valley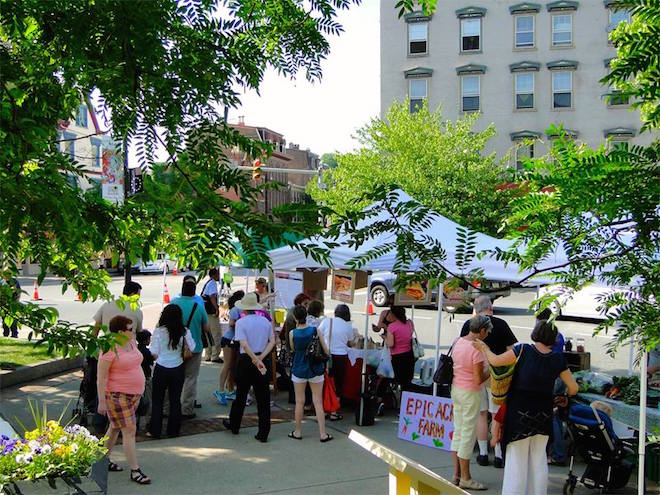 Because many of the breweries have limited weekday hours, your Day 1 should most definitely be a Friday or Saturday. Since most breweries around these parts don't open until at least noon, you'll need something to fill your morning. Your day will start in Easton, PA, whose downtown area has the most small-town charm of the Valley's three cities. The Easton Farmers Market is a great place to spend a morning.
Located on Centre Square in Easton, PA, the EFM was founded in 1752, which makes it the oldest continuously running open-air market in the country!
Here you'll be able to find beautiful local produce, grab a fresh-baked pastry, or enjoy a hot cup of coffee. Located only a few hundred feet west on Northampton Street from the Farmers Market, the Easton Public Market is another great place to check out local vendors and grab a bite to eat. Exploring these two markets can easily fill the morning, while you wait for those breweries to open!
For lunch, just keep strolling west on Northampton Street until you reach Two Rivers Brewing Company. Two Rivers manages to squeeze a lot of variety onto their single page lunch menu, offering something for everyone. The Grass-Fed Beef and Bacon Burger is my style, but the vegetarians in the bunch will likely enjoy the Roasted Beet and Goat Cheese Salad. No matter what you order, the food is locally sourced and expertly prepared. Of course, there is no shortage of great beers to taste. Order a flight to enjoy along side your lunch!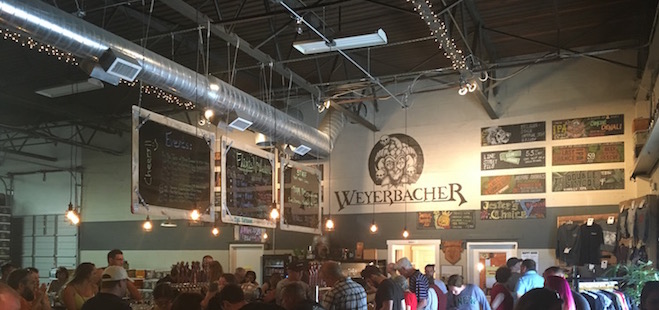 After your meal, take a ride over to Weyerbacher Brewing Company. This is the Lehigh Valley's most recognizable brewery and has been crafting beers in Easton for 21 years. Although they specialize in big barrel-aged beers, Weyerbacher also has some more sessionable beers rounding out their tap list. If you're trying to pace yourself, give Mellow Monks a try. This golden ale has a lot of fruity, Belgian-style characteristics without packing the high ABV punch of a Tripel or Quad. If you're there when the 3:00pm tour begins, I highly suggest it. The tour is free and the guides are pretty knowledgeable when it comes to the brewing process!
Leaving Easton, you will now head west towards Bethlehem, PA. This historically blue-collar city was once home to Bethlehem Steel, whose now dormant blast furnaces still loom over the city. Before dinner, you should make a stop at SteelStacks. This ten-acre campus was once the home of a huge steel mill, but now hosts tons of arts, cultural, musical, and other events throughout the year. Climb up to the catwalk so you can get a look at the blast furnaces and read the historical information before you head to your next brewery.
Bonn Place Brewing Company is located on Bethlehem's South Side, within walking distance of SteelStacks. You will likely arrive during their Happy Hour, which lasts from 4:07pm until 5:33pm and will save you $1 off of each pint of their house-brewed beer.
https://www.instagram.com/p/BS1oioqlanT/?taken-by=bonnbrewing
As you walk back towards SteelStacks, you'll come across your dinner destination, The Social Still. Serving everything from burgers to seafood, you will find something here to please any palate. While The Social Still does serve craft beer, you should consider imbibing in a cocktail made from their house-distilled spirits. Created with locally-sourced, organic, heirloom grains and corn, The Social Still's spirits are a true taste of Pennsylvania.
There are many options for the rest of your evening. One of the Lehigh Valley's most popular destination is a mere half-mile away from your dinner table. The Sands Casino and Resort boasts slot machines, table games and shows for your amusement. It is also located right next to SteelStacks, which could potentially provide you with even more entertainment.

If you're looking for something a little more low-key, take a drive across the Minsi Trail Bridge and check out Bethlehem's historic district. You can browse the shelves at the Moravian Book Shop on Main Street, where you can also enjoy a tasting of meads from The Colony Meadery. This neighborhood has lots of other cool shops to explore, too, so go nuts!
Day Two in the Lehigh Valley
Since your Day 1 alcohol intake may slow down your morning, you should get a late start and enjoy a breakfast Burrito at Cali Burrito in Allentown. They don't open until 11:00am, but they serve great breakfast burritos, which will be crucial to soaking up another day's worth of alcohol. Cali Burrito is also widely loved for its vegetarian options, so even the non-carnivores in the crowd will love it.
Even though you just arrived in Allentown, you are going to immediately leave it and head to Emmaus, which lies to the south. Your first stop will be at Funk Brewing, whose Citrus IPA, Tumbleweed Pale Ale, and Haze Series have garnered lots of local love. This is a fun little taproom, and the tables are nestled in amongst the brew kettle and tanks. A large overhead door can be opened in warm weather to bring in some fresh air. Depending on the time of day, there may be a food truck there to satisfy your snacking needs.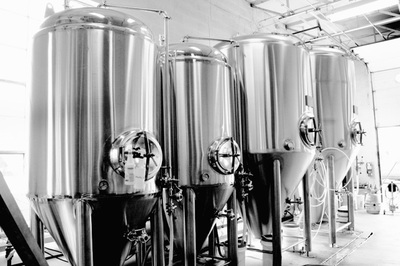 Less than a minute's walk away from Funk, you will find Yergey Brewing. This is a new addition to the Lehigh Valley beer scene, but it's already getting lots of attention from the locals. Retired chemist and current brewer Jim Yergey passionately creates beers in very small batches. You can only get these brews from the source. If you're interested in trying a few more local spirits, you can visit Yergey's neighbor, Triple Sun Spirits before you head back to Allentown.
Back in the city, take in a late lunch/early dinner at Fegley's Allentown Brew Works. The menu has lots of good pub fare, with tons of appetizers, burgers and sandwiches that go great with beer. The restaurant is located in an old furniture store and has an atmosphere that is conducive to hanging out for a while, and they always have a great variety of their beer on tap or available in bottles.
To finish off the evening, you need look no further than the opposite side of Hamilton Boulevard. The PPL Center is the home of the Lehigh Valley Phantoms ice hockey team, the Lehigh Valley Steelhawks Arena Football League team, and also hosts its fair share of concerts (or occasional bull riding competition). A beer list wasn't readily available, but the Untappd check-ins reveal a nice variety of beers in the arena.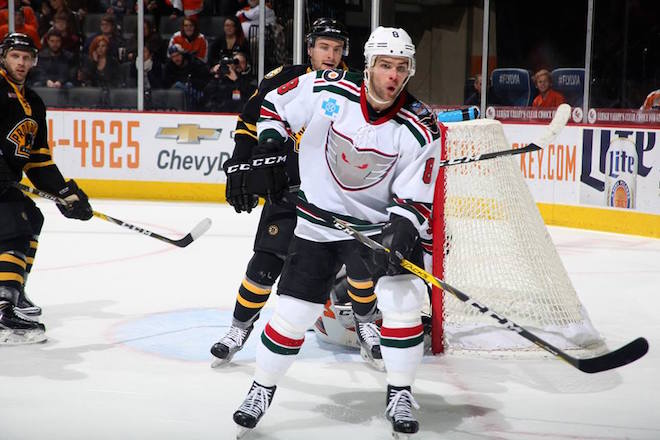 If sports aren't your thing (or there aren't any events at the arena), head over to the Tavern on Liberty. This hole-in-the-wall has 16 taps and 400 bottled beers, so there is surely something to please everyone. The appetizers and small plates on their menu will satisfy your hunger as you drink the night away.
Honorable Mentions
There are a few places in the Valley that didn't make the itinerary, but that was not through any fault of their own. Some were due to their operating hours, some due to location, and one just flat out doesn't have a physical taproom yet. If you'd rather skip the hockey game and visit more breweries, these are the ones for you!
Søle Bar and Bottle – This taproom and bottle shop will be the first physical location of Søle Artisan Ales, which will be opening soon in Easton. Once open, it will be within walking distance of the Easton Farmers Market on Northampton Street.
Hop Hill Brewing Company – This up-and-comer recently opened, and is creating some nice brews. It's located outside of Bethlehem just off of PA-378, so you'll have to drive.
Hijinx Brewing Company – Located on Allentown's South Side Hijinx makes a great variety of beers that are definitely worth a taste. For an added bonus, The Colony Meadery is located in the same building!
Have an Extra Day?
If you happen to find yourself with an extra day, there are plenty of craft beer destinations that are just a little farther out. In the city of Philadelphia and its suburbs (60-90 minutes away), There are tons of options. You can have a great time visiting the "old" standards like Victory Brewing Company, Sly Fox Brewing Company or Yards Brewing Company, but there are tons of smaller and up-and-coming breweries in the region, too. Here are just a few great options:
---