No Comments
The Weekly Buzz | August 24 – 30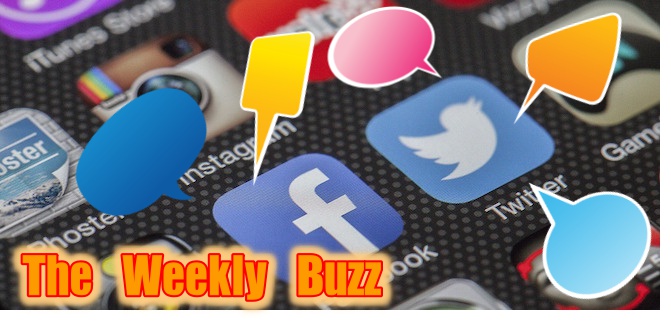 It is so hot in my house that I want to purchase a walk-in freezer to live inside. The worst part of this summer hasn't even been the heat. The rain has been far more oppressive in the Northeast. In the last two weeks, I have pumped more water out of my basement than I did in the two years prior. It's insanity. Good thing Climate Change is a hoax, or we'd really be screwed! Anyhoo… I found some beer stuff on social media, so I copied and pasted it for you to read. Welcome to The Weekly Buzz.

My kid is miserable. I deserve a beer!
https://www.instagram.com/p/BmrGuXkH4BI/?utm_source=ig_share_sheet&igshid=kqnfstwfbq6e
---
Happy Anniversary!
https://www.instagram.com/p/BmmGPOuFibP/?utm_source=ig_share_sheet&igshid=11ti1esaf538n
https://www.instagram.com/p/Bmo8IBZl4SO/?utm_source=ig_share_sheet&igshid=k042nyci0nzk
https://www.instagram.com/p/BmobkeVnAaL/?utm_source=ig_share_sheet&igshid=1gqakt7yqmcvw
https://www.instagram.com/p/BmobWjHFqh4/?utm_source=ig_share_sheet&igshid=1n1d7oqmh4jzv
https://www.instagram.com/p/BmpOaO1ngjk/?utm_source=ig_share_sheet&igshid=1czh2vhofx618
---
#Holiday alert!
https://www.instagram.com/p/BnFEfZ8A_-k/?utm_source=ig_share_sheet&igshid=18i8ftnicp758
---
Can you taste the independence?
https://www.instagram.com/p/BnEXrFWlpQZ/?utm_source=ig_share_sheet&igshid=19h7a6wynngt8
Independence is the difference between real craft beer and the rest. LHBC stands with Eric Wallace, our Co-Founder and @BrewersAssoc Chairman of the Board, as we fight for your beer freedom. We are Certified Independent Craft and we encourage you to #SeakTheSeal. #IndieBeer pic.twitter.com/y0mdsrpny3

— Left Hand Brewing Company (@LeftHandBrewing) August 29, 2018
---
Give them ALL of your suggestions.
https://www.instagram.com/p/BnE6mdFlo_X/?utm_source=ig_share_sheet&igshid=15w5y63ofeedm
---
Barrel heist. Who's in?
Last week we brewed with some of our buddies American Solera, @cloudwaterbrew, @trvebrewing, and @monkishbrewing.

This barrel fermented Farmhouse-inspired Ale features a blend of each brewer's house culture. It's done making a mess – now we wait! 😍 pic.twitter.com/hMWeJ64291

— The Veil Brewing Co. (@theveilbrewing) August 30, 2018
---
Mark your calendars!
Join us at the #Boston Brewery on 9/27 for our specialty #Boston Brewery ONLY release of Red Seat IPA https://t.co/SdHFpNA1NY

— Samuel Adams Beer (@SamuelAdamsBeer) August 30, 2018
---
What are you doing for Labor Day weekend?
Making plans for the weekend? A friendly heads up that our tasting room will be open regular hours Friday – Sunday this weekend, but will be CLOSED ON LABOR DAY.

— DC Brau Brewing (@dcbrau) August 30, 2018
https://www.instagram.com/p/BnGsV-9nrKe/?utm_source=ig_share_sheet&igshid=5i8vupdb8weq
---
You gotta get in it to win it!
Calling all photographers, adventurers and craft beer lovers!

We want to send you & a guest on your choice of three adventure trips! Learn about how to enter, the trips, prizes and more here: https://t.co/d1FKPLozKJ. pic.twitter.com/vzNjKSQNMd

— Founders Brewing Co. (@foundersbrewing) August 30, 2018
---
Da Bears. Ditka. Etc.
Attention all #Bears fans! #TwoBrosBeer is teaming with @paytonsun this coming season to create @JPsAtSF. Located in the south end of the #SoldierField concourse, JP's will be serving great #food & #craftbeer every home game starting with Thursday's preseason finale! pic.twitter.com/wJqtfY6ht7

— Two Brothers Brewing (@TwoBrothersBeer) August 29, 2018
---
Let's see what kind of crazy weather comes next!
https://www.instagram.com/p/BnE6YSLlDnr/?utm_source=ig_share_sheet&igshid=1c8vmkefq605f
---