No Comments
Lucky Dorr Celebrates One Year of Success in the Heart of Wrigleyville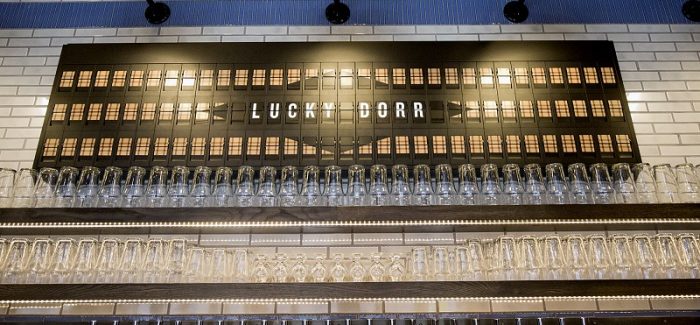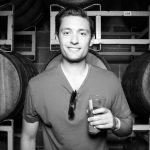 Deep in the heart of Wrigleyville, nestled between the macro-beer strongholds of Sluggers and the Friendly Confines, is a small, 400 square-foot box of craft beer paradise. Started last July, Lucky Dorr is one of the recent upgrades to the sprawling Wrigley Field complex that aims to give baseball fans and regular neighborhood beer drinkers alike a truly unique craft beer experience. The young craft beer spot focuses on exclusive, ballpark-inspired collaboration beers with local breweries as a way to provide patrons with something different from the Bud and Goose Island-filled stadium cups they're used to. It's an ambitious venture, but it seems to be working. We spoke to bar manager and brewer Niilo Hayes about the success of the craft beer bar and what he has planned for the operation — and for Wrigleyville — in the years to come.
Lucky Dorr has quickly become both a craft beer hot spot and local neighborhood gathering place located near the intersection of Clark and Waveland. "This was an option that everyone wanted — it had gotten a little stale around here," said Hayes. Lucky Dorr's best attempt to breathe new life into the often-static bar scene is through their brewery collaborations. Hayes, who once brewed at Goose Island, decided to leverage his past relationships with other brewers to get the ambitious collaboration program off the ground. On opening day (of the bar), Niilo had seven special collaboration beers on tap. Now, Hayes says that he has over 100 different breweries knocking on his door asking to do a collaboration. Each new collaboration typically produces 15 barrels – with the largest batch producing 30. The current draft list has over 8 unique, Wrigley-inspired brews, including the likes of It Might, It Could Be, It Is Kolsch from Maplewood, Ghost Man on Third Pale Ale from Begyle, and Friendly Hopbines #3 Sour from Lake Effect Brewing. A full read-through the beers listed makes you appreciate the time and effort Hayes and team put into curating a full menu that appeals to many different styles of beer and across many different breweries.
https://www.instagram.com/p/Bm18bkwlJN4/?taken-by=luckydorrchicago
It's easy to see that the creation of this special list was very much a passion project for Hayes, but he wasn't sure if the typical Wrigley Field-goer would respond as fanatically at first. Thankfully, his fears were quelled early on. "I honestly didn't know what to expect… but the response from both craft beer fans and people moseying around pre and post game — even concerts — has been great. Being able to showcase craft beer to a new set of drinkers, whether that's a baseball fan or concert goer, has been huge for us and really rewarding."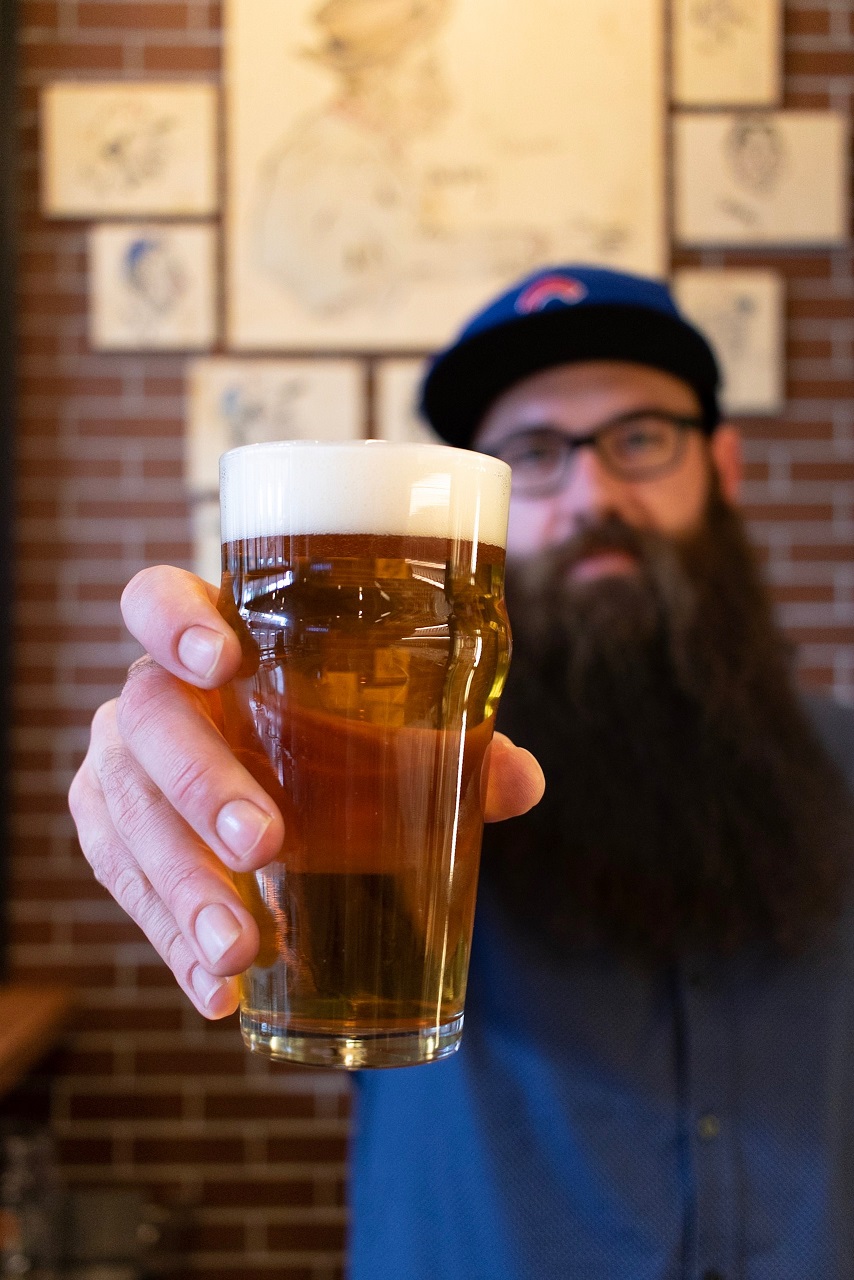 On a good day, Hayes says that Lucky Dorr can sell between 6-8 kegs, with current best sellers being the Noon Whistle Cubby Gummie, an excellent addition to the west suburb brewery's exceptional hazy IPA line, and Moody Tongue Summer Lager. With each pint running around $9, it's easy to see how Lucky Dorr can do big business on Cubs' gamedays, as it sure beats some of the alternatives found within the stadium. That said, Hayes notes that concert goers have actually been their biggest fans because "they typically like craft beer more than the typical baseball fan." Their biggest day of business? During a Pearl Jam Saturday concert, where Lucky Dorr sold 16 kegs of craft beer.
https://www.instagram.com/p/Bl3mhJCDqGi/?taken-by=luckydorrchicago
Having established good margins and a solid following in year one, Hayes and team are aiming for big things in year two and beyond. What's first on Hayes' list of priorities? Providing Lucky Dorr customers will a greater understanding of the beer they're served. Niilo wants his guests to have an intricate relationship with their bar and the beer it serves. One of the ways he's hoping to do this is by giving his staff laminated notecards that details each beer they serve. So, when a new patron comes in and asks for something light or for the specific hop profile on Cubbie Gummy, the waiter can go into detail about the hops, brewing process and inspiration behind it. If a guest has a special connection with a beer they drink, Niilo has even scaled down each of his recipes to five-gallon batches so that an avid home brewer can take the recipe home and try to replicate their own version. Several dozen people have already taken him up on that offer.
And while Hayes notes that Lucky Dorr is nowhere near the stature of a Hopleaf or Map Room as of yet, he's hoping that its aura as both a neighborhood bar and unique craft beer bar will one day get them there. A good sign of things to come: Lucky Dorr already has a dedicated set of regulars, including one Cubs fan who has visited Lucky Dorr to pregame each of the 31 times he's attended a Cubs game this year. His pregame ritual? Two Moody Tongue Summer Lagers. With an ever-changing beer list and backstory, I have a feeling Lucky Dorr might have a new set of regulars soon. Cheers!
Feature image courtesy of Lucky Dorr
---