No Comments
21 Year-Round Chicago Craft Beers Worth Trying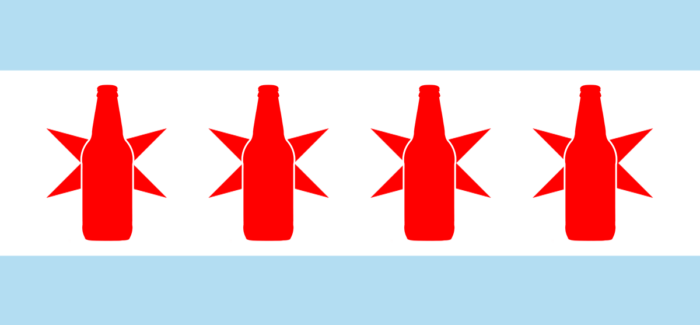 A lust for special release beers has increasingly dominated beer geek culture the last few years, and an abundance of Chicago beer drinkers share that trait. But, what about signature brews? While it's fun to post pictures of whales on social media, flagships pay a brewery's bills and their quality ultimately determine a brewery's fortune.
It's likely that nearly all of nearly 200 Chicago-area breweries have one or two (or more) beers worthy of making this list. And, you can be sure that we writers left a few of our favorites off this list, too. Nonetheless, we feel that these 21 beers are ones you should not miss in 2018.
There is nothing mind-blowing about this beer and that's why it makes it so perfect. There's no big fruity notes or haziness to get excited about. It's just a damn good IPA that's bitter and hoppy. If you want to drink what an IPA was thought to taste like three years ago, get this one from Spiteful. ~Mike Zoller
Name the time, name the place and I'll meet you for a Lizard King. Right now, when someone asks me what's my "whenever" beer, it's Pipeworks' Lizard King. And while in the past that answer might have changed monthly or seasonally, for the past couple of years it has always been this pale ale featuring mosaic hops. ~MZ
Not to be outdone by it's gin-barrel aged variant, the original It Takes Two is an incredibly balanced IPA, balancing a light hop bitterness with rich notes of papaya and passionfruit  ~Taylor Laabs
Maplewood's increasingly popular IPA lineup is led by their Son of Juice American-style variant, which delivers the type of juicy sweetness you'd expect from its name. It's another great option if you've jumped on the Hazy IPA bandwagon. ~ TL
Hailstorm won gold at the 2017 GABF for its IPA, but its big-boy "triple" IPA is my personal favorite. Dominatrix hop bomb isn't all about the bitter. It's akin to super spicy food presented by a great chef — there's bold, sensational flavor in Dominatrix.  ~Mathew Powers
Gone Away seems to retain the top spot of many local beer blogs and it's easy to see why – this IPA aims to be one-up the nationwide popularity of Ballast Point's Grapefruit Sculpin with big notes of grapefruit and smaller ones of pine – creating an intensely juicy concoction. ~TL
At specific times throughout the year you'll find Double Daisy Cutter and Galactic Double Dais Cutter, however, it all gets traced back to the roots of Daisy Cutter APA, a Chicago-staple. A pale ale that's fruit-forward but with a slight bitter aftertaste is a mainstay at any Chicago beer store or bar. I just drove up to Northern Michigan for the new year and the one beer request I got – Daisy Cutter.  ~MZ
Revolution makes awesome IPAs (like Anti-Hero, duh), but one of my favorites is their Fist City pale ale, which delivers an intense citrus flavor with a firm malt body and light finish. Try it out if you've become all-too familiar with Revolution's expansive Hero line.  ~TL
Many people will think Anti-Hero when you ask for a staple Revolution beer. That's a great IPA and could easily make my list. However, their pale ale, Fist City, is such a great showcase in the relationship between hops and malt that it's one I would definitely seek out. You'll see this one in cans more often than on draft but it's available all year. ~MZ
Shark Meets Hipster Pale Wheat Ale | DryHop Brewing
The last time I was there, this beer was still the only beer that DryHop would always have on tap, everything else would rotate. Not sure if that's still the case, but their pale wheat ale is full of floral and citrus flavors that I really like. It's draft only so you'll have to go to DryHop to try it, but while you're there, have one of the best burgers in Chicago. ~MZ
DryHop and its sister brewery Corridor might be most known for their hazy IPAs now, but it's their shark-branded flagship that got them started, which brings out big notes of piney bitterness and a smooth finish. ~ TL
Our chefs decided to put together the perfect November dish – Beer Cheese Soup made with Shark Meets Hipster Wheat IPA & topped with pretzel (!!) croutons.

On special for a limited time, the soup's on. 🧀🍻 #chicagofoodie #chicagofood #chicagobeer #chicagobrewery #lakevieweast pic.twitter.com/kUB3ivQPrW

— Dryhop Brewers (@Dryhopchicago) November 15, 2017
All five varieties of hops are introduced post-boil, allowing for profound bitterness and tropical-citrus-hops flavor, despite the IBUs remaining at 31 IBU.  It seems odd not picking its oft-award-winning Domaine DuPage (Bière de Garde), but Pinball has become one of my favorite Pale Ales. ~MP
Lawnmower Lager IPL | Baderbrau
Is it an IPA or is it a hopped-lager? You be the judge. The point is, it's an incredibly drinkable session-style beer with rich notes of citra hops and a solid malt undertone. You might also find it at the Billy Goat Tavern. ~ TL
Chicago's quintessential lager brewery brews the best Schwarzbier I've ever tasted. Winner of the 2016 World Cup Silver Medal, the light to medium bodied Magnetron black lager offers roasted characteristics that balances subtle, perceived dark chocolate notes and a kiss of hops. It all ends with a then the masterfully crafted dry finish. It's a true Schwarzgasm. ~MP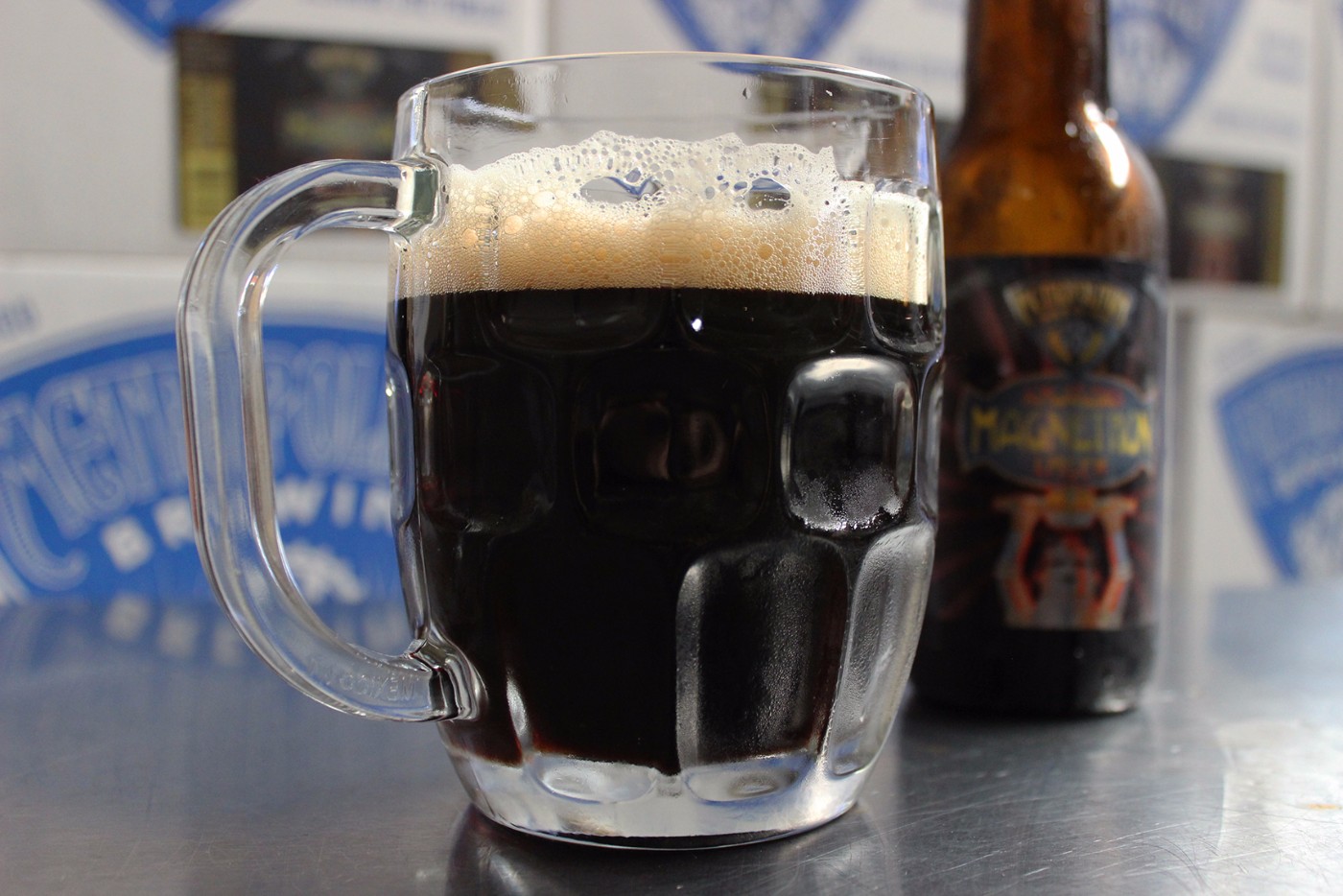 If you're from a city that doesn't have a ton of craft beer to offer you might never have had a Kölsch-Style beer before. Metropolitan focuses heavily on European beers and does them very well. Krankshaft would be a great introduction to Kölsch beers, and if you're at the taproom, from there you can try a lot of other great European-style brews. ~MZ
An uber-flavorful German Ale, LÜ won bronze at the 2016 GABF.  The sweet, somewhat bready, malt serves as the beer's most prevalent feature, but it's far from a one-note beer. Subtle hints of spice, lemon citrus and floral hops give zing to a beer style that can sometimes fall flat.  It's not just refreshing, LÜ is a palate-pleaser.  Also, try this beer with Jake Melnick's Corner Tap wings; you won't regret it.  ~MP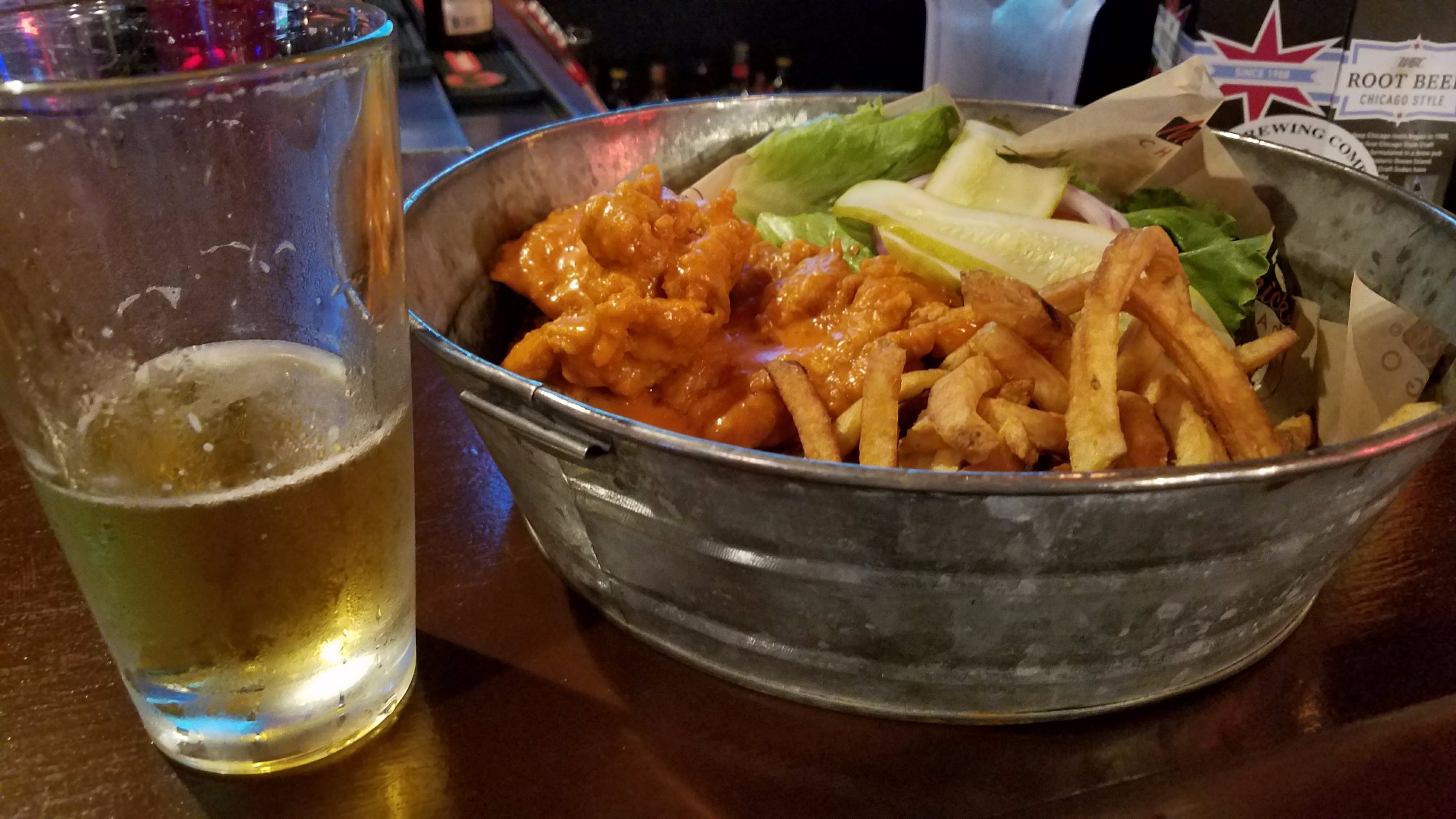 If Dovetail Hefe arrived at the same time as Sierra Nevada Pale Ale and New Belgium Fat Tire, it might have enjoyed the same notoriety. I liked it so much, I did an entire showcase on this beer. I stand by my comment in that piece, "The first sip inspires the almost certain 'ooh' response, and usually results in an immediate, substantial second taste — the sipping is over at that point."  ~MP
Balloon Boy is an all-seasons witbier that delivers an intense flavor of floral with bright notes of pepper and – finishing with a dry crispness. ~ TL
It's not a wit that tries to be anything unique, it's just perfectly executed and abundantly flavorful. I love Balloon Boy with grilled dishes during the summer, pork roasts in the winter or Cajun food whenever the mood strikes you. ~MP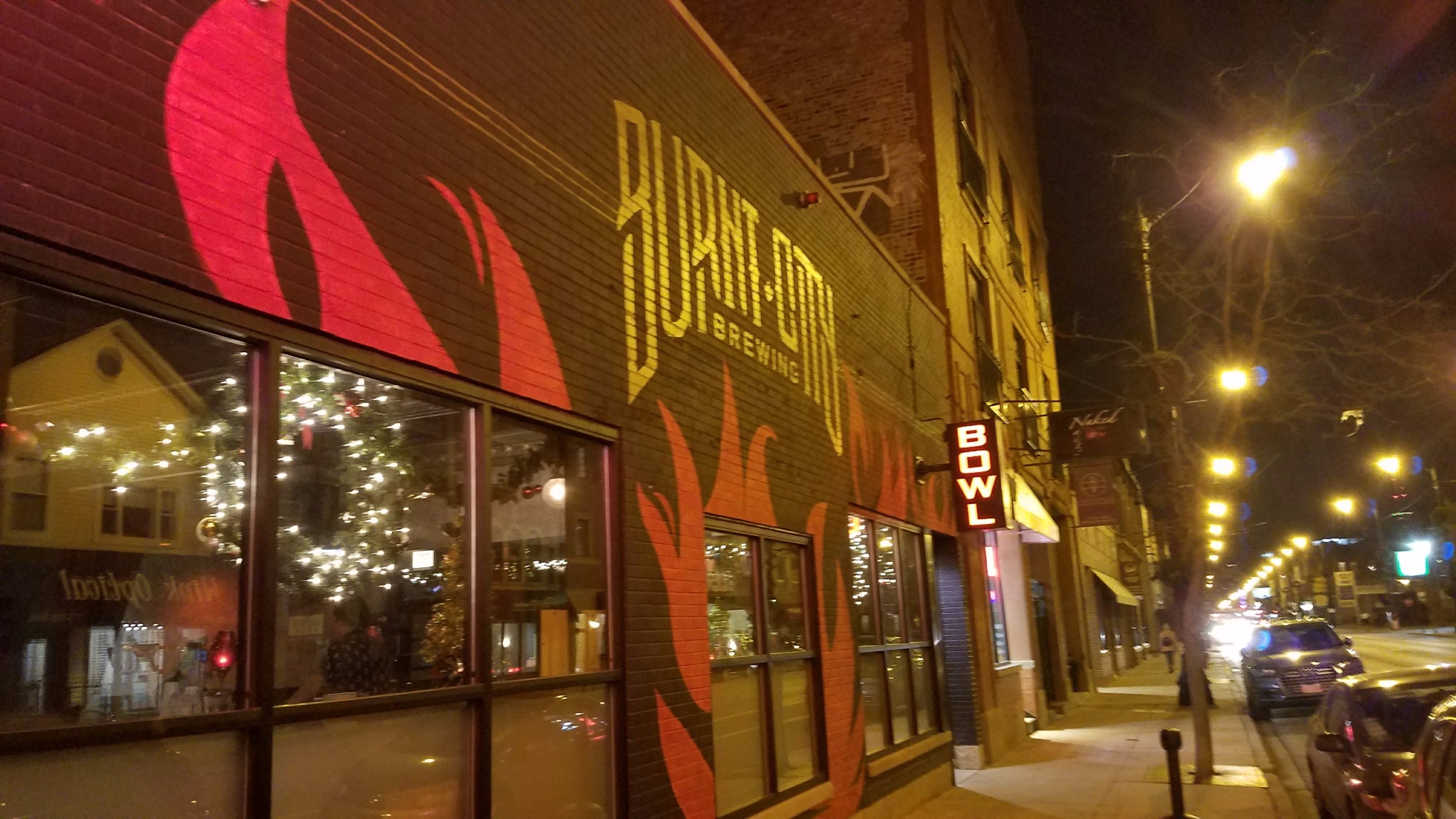 One of my favorite farmhouse ales in all of the city, Off Color is known for their work with yeast and doing unconventional things in the brewing process. It's a little sweet, finishes extremely dry and has just enough bite that it's a beer you can have anytime during the year and have a couple at that. ~MZ
Le Tub Farmhouse Ale | Whiner Beer
Chicago has a growing list of great Farmhouse Ales, and one of the best resides in the South Side thanks to Whiner and their complexly tart ale that delivers sour notes of fruit with a mellowing malt crispness  ~TL
Though a perfect beer for those that love malt-forward brews, there's enough hoppiness to satisfy almost every type of craft beer fan. One notices a touch of cocoa in the aroma, but mostly it's the cacao nibs sweetness that's noticeable. A bit of roastiness and a nice amount of carbonation provide balance to the sweet malt & cacao. I regularly have this beer in my fridge. ~MP
This one isn't probably on a lot of people's lists, however, if you want an extremely well-balanced oatmeal stout that won't put you on the floor after drinking a couple, it's Fat Pug. At just 5.6% ABV you get a ton of flavor in a manageable beer. Notes of coffee and chocolate are present throughout and the lactose puts the whole beer together. ~MZ
I love this Milk Stout because it's not too creamy or sweet. Rather, it's a creamy version of a stout that also includes perceived roasted chocolate and coffee flavors, too. It's silky smooth, but also light bodied. Al told, the flavorful Bernie enjoys a darn near quaffable nature and can be enjoyed in almost any weather, outside of summer's most intense heat.  ~MP
So, what are some of your must-have, year-round (or regular-rotation) beer choices? Let us know here or on social media. Spread the beer love! 
---