No Comments
Our Favorite Chicago Beers From 2017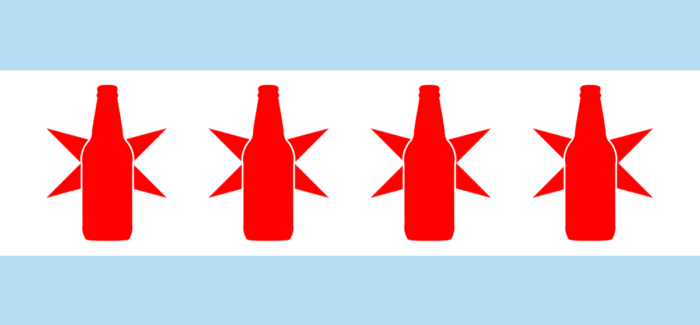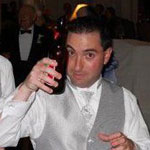 2017 will undoubtedly go down as the year of the tap room for Chicago craft beer. Big names that have become synonymous with beer in the city finally opened their doors to the public. Off Color Brewing, Metropolitan Brewing, Maplewood and Half Acre's new production facility are just to name a handful of places you can now go drink where you couldn't before.
We, the Chicago PorchDrinking writers, look back on the year and talk about our five favorite Chicago beers that we've had this year. Before you read, please take note of a few points below:
Your list will differ from ours. That's ok. No one is wrong.

While we drink a lot of beer, we have not had every beer made in Chicago this year. Our livers simply can't handle that. You most likely drank some great beer we didn't and your list is different from ours. That's ok. No one is wrong.

These beers are our favorites. We're not saying they are the end-all-be-all best in Chicago. You will have something different. That's ok. No one is wrong.
We invite you to share your favorite five beers from Chicago this year. Either comment below or email us at [email protected].
Mike Zoller's Top Five
I've been very open saying that this year's Deep Wood series was one of my favorite from Revolution of all time. For me, their coffee stout Café Deth is not only one of the best beers I had in 2017, it's one of the best coffee stout's Ive ever had. The balance of coffee, barrel and malt is so well done in this beer that it's one I can keep drinking over and over again. As a bonus, the can design is great too.
https://www.instagram.com/p/BbiRuannEx9/?taken-by=chicagobeer
This is the only beer to appear on my list from 2016 and repeat this year. In a time where brewers are pushing the limits on ingredients and brewing styles, Dovetail keeps it simple. Don't get me wrong, I'm all for innovation and seeing what crazy beer comes next, however, Lager from Dovetail is nothing like that. It's a simple, clean lager that for me is the best in Chicago. Whenever I go to Dovetail, it's the first thing I order.
https://www.instagram.com/p/BWloZH1AsL1/?taken-by=chicagobeer
Put away how you feel about AB-InBev for a second and think about the beer. I went into this year's BCBS release assuming I'd hate Prop, but I couldn't have been more wrong. The banana and cinnamon flavors that Goose has been able to develop in this beer are phenomenal. 2017 Prop is right up there with 2013 and 2014 and that's high praise.
https://www.instagram.com/p/BbIZXDHnV6k/?taken-by=chicagobeer
Many of you are probably trying to figure out how this beer got onto the list. When it comes to NE-style IPAs, Corridor, Noon Whistle, More and Mikerphone are the dominant players in Chicago. But Alarmist's lineup of hazy beers are draft only at a tap room that not many have been to. I was blown away when we went there to record an Inside the Tank episode. They'll be canning their hazy beers in 2018 and I predict more people will be talking about Alarmist this time next year.
https://www.instagram.com/p/BclQ1SvnIH4/?taken-by=chicagobeer
A gose beer brewed with grapefruit and guava surprised even me to be making my top five list. Even though I only had it one time at a beer festival early in the year, it made an impression. To be fair at that one festival I went back at least three or four times for more. The fruit complements the tartness of the style perfectly and at just under 4% ABV it's one beer you can drink over and over again in nice weather.
Mathew Powers' Top Five
1) Fernetic (collab with Fernet-Branca) | Forbidden Root
A beer representative of one of Chicago's most sophisticated beer establishments, as well as the Fernet-Branca Italian liqueur (circa 1845). The 27-herb and spiced beer is an exercise in indulgence, abound in flavors including coffee, peppermint and a bit of woodiness (to name a few). Sensational beer!
https://www.instagram.com/p/BcIwZSjHJ5W/?taken-by=forbiddenroot
2) Batch 500 English Barleywine | Begyle Brewing
Aged in KOVAL four-grain whiskey barrels for five months and first released in a block party shared with its Dovetail neighbors, Begyle truly puts the C in CSB (community supported brewery). Batch 500 presents a lovely balance between whiskey booziness and malty beer goodness. I'm a barleywine aficionado and this ranks as one of my all-time favorites. For more, see Mike Zoller's PorchDrinking.com review.
https://www.instagram.com/p/BbdSB3SHvXd/?taken-by=chicagobeer
3) Lord Humongous: Bourbon and Rye Barrel Aged w/ Cinnamon & Vanilla | Imperial Oak Brewing
Easily the most complex beer my palate entertained this year; it took a few sips (gulps) to really comprehend who was attending the flavor party. Gentle booziness, a wee-bit of oak and abundant dual-whiskey flavor notes melded harmoniously with the spice of the cinnamon and the vanilla. Who knew Lord Humongous was such a beautiful creature?
https://www.instagram.com/p/BQ9NZhxD4oB/?taken-by=powers_mathew
4) Shane Irish Dry Stout (and Tullamore D.E.W.) | Buckledown Brewing
Sometimes, the best beers are the styles you've known for many years, but done so much better than you've ever had. That's Shane! It was a well-crafted, authentic example of an Irish Dry Stout. But, what made it even better was its pairing with Tullamore D.E.W, whose team was on-hand for a St. Paddy's dual-tasting event. My recap of the event and a video here.
5) Picky-Blackberry (Fermented in Pinot Noir Barrels w/ Brett) | Only Child Brewing
An outstanding collection of flavors and aromas, Picky was aged from October '16 to summer of '17. Along with the brett sourness, there was plenty of tart character from the blackberries. That sour and tart was accompanied by the fruitiness of both the blackberries and Pinot Noir infusion. And, with true attention to detail, Picky also enjoys a nice level of carbonation that cut through the prominent sweet, tart and sour notes. Masterfully crafted. Delicious.
https://www.instagram.com/p/BWTLgeJDfCK/?taken-by=powers_mathew
Taylor Laabs' Top Five
No one did the hazy trend better in Chicago this year than Corridor. In fact, their hazy IPAs became so popular that they decided to can their first variety: SqueezIt, and for good reason. This double dry-hopped IPA is bursting with fruit from a generous dose of citra hops and goes down extremely smooth.
https://www.instagram.com/p/BZ3zme9jMK4/?taken-by=corridorchicago
2) Gin Barrel-Aged It Takes Two | On Tour Brewing
This is probably the most interesting beer I had in 2017. I'm usually not a fan of gin but the bitterness you get from the gin balances well with the juicy passionfruit and papaya from On Tour's standard It Takes Two. I found it so appealing because the bitterness you'd usually expect from the hops in a standard IPA instead come from the gin barrel-aging, making it a really unique drinking experience.
Revolution hit it out of the park with their Deep Wood series this year, but my standout has to be their cherry-infused imperial stout—Deth by Cherries. Revolution did such a good job balancing the cherry flavor, not making it too sweet or artificial, with the intensity of bourbon and chocolate you find in Deth's Tar. It's a really flavorful combination that stands the test of time.
https://www.instagram.com/p/Bbk5QYVHi-l/?taken-by=chicagobeer
Half Acre makes damn good IPAs, but Dopee stood out to me due its uniqueness, as it brings up some interesting notes of garlic and papaya, which surprisingly works well together. You'll have to travel to their new Balmoral taproom to try this one out.
Even as Off Color branches out into new recipes, their Apex Predator continues to be my favorite farm ale in Chicago due its tart fruitiness and dry finish. It's a great, every-season beer.
https://www.instagram.com/p/BcXw7vYHaLx/?taken-by=offcolorbrewing
---