2 Comments
8 Reasons 'Charlotte's Got A Lot' for Craft Beer Lovers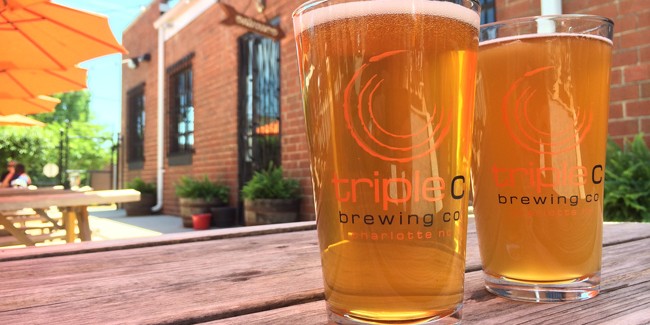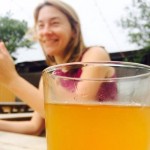 North Carolina, land of mountains, fresh air and the beer-friendly laws that allow small breweries to thrive, and at the same time, attract larger West Coast breweries to set up new homes.
But if you're only making trips to Asheville, you're missing out. Charlotte's slogan "Charlotte's Got a Lot," is no joke, particularly if you're a craft beer explorer. Fresh off 40 hours in Charlotte, here are 8 reasons you'll dig the #cltbeer scene.
8. Drinker-Friendly Transportation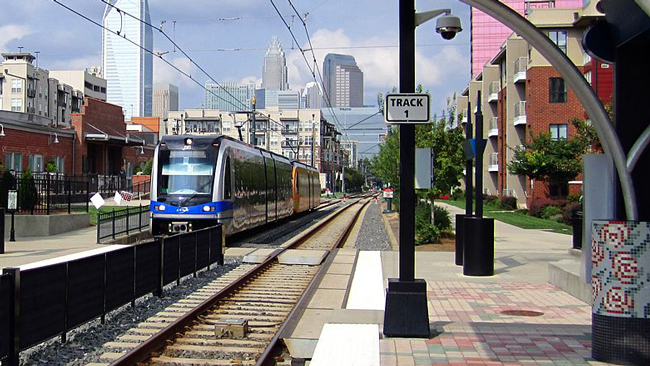 If you live in New York or D.C. this may seem like a no-brainer to you, but here in the South, clean public transportation where you don't feel accosted is hard to come by. If you stay in Uptown, Charlotte's LYNX Light Rail is easily accessible, and a short ride takes you within walking distance of Triple C Brewing and Sycamore Brewing as well as an ever-expanding group of restaurants with a great stock of local craft beer. The light rail is under construction and growing, but for now, you'll want to rely on Uber to get you around to the breweries in the NoDa district, including NoDa Brewing and Birdsong Brewing Co.
7. Food Trucks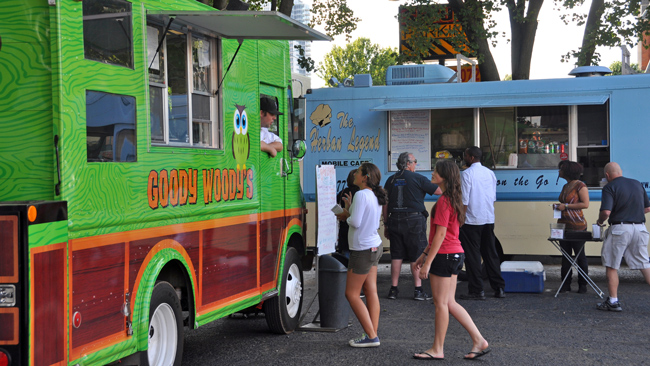 Georgia's backasswards laws restrict food trucks and food made on-site at breweries, but that's not the case in North Carolina. Charlotte's delicious food truck scene supplies rockin' food options to hungry beer geeks. A special shout out to Imperial Sandwich Truck, which was based at NoDa the day we were there. ProTip: Don't miss the coleslaw or the club sandwich.
6. Blondes Have More Fun in the Queen City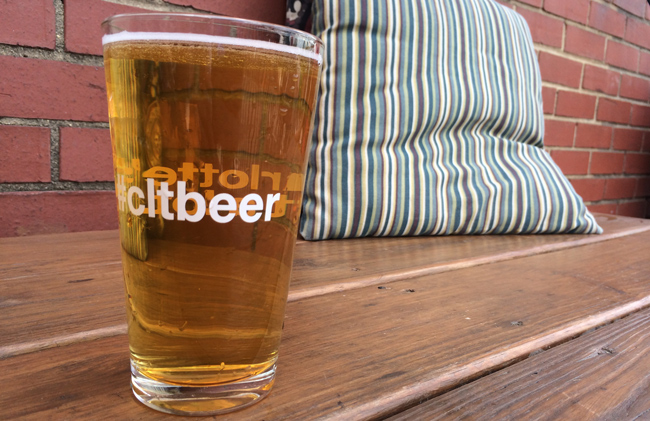 You can't throw a rock without hitting a good blonde ale. From Triple C's Golden Boy Blonde to NoDa's CAVU, you have countless options for easy beer drinking (because, let's face it: a beer-cation is a marathon, not a sprint).
5. The "Fearless" at The Unknown Brewing Co.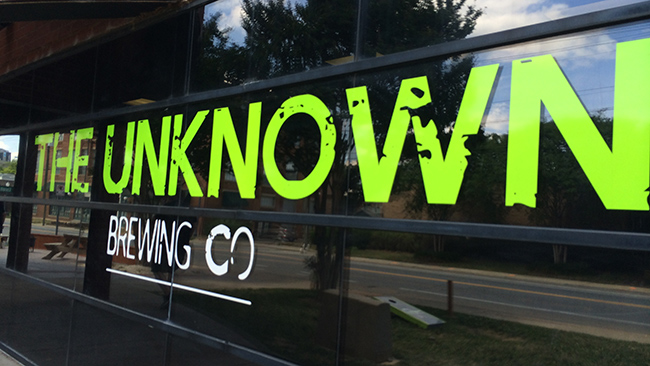 The Unknown Brewing Co. has a large, eclectic space at 1327 S. Mint Street, with the Bank of America Stadium — home to the Carolina Panthers — in the backdrop. But you feel a world away from professional sports inside Unknown. Open since early 2014, Unknown Brewing Co. has found its place in the #cltbeer scene by inviting adventurers into the ranks, dubbing the group the "Fearless Society." They whitewater raft, and meet up for Saturday cycling, where you can ride a "Pint" (10 miles) a "Growler" (25 miles) or a "Keg" (35 miles).
The Hunter S. Thompson quote on the wall sums up the vibe here: "Life should not be a journey to the grave with the intention of arriving safely in a pretty and well preserved body, but rather to skid in broadside in a cloud of smoke, thoroughly used up, totally worn out, and loudly proclaiming 'Wow! What a Ride!'"
4. Sycamore Brewing's Salty Coconut Red Ale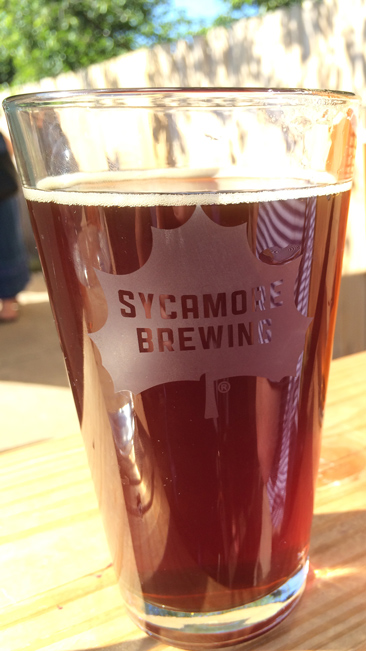 Sure, you've tasted a salty Gose or a coconut Porter, but combining the flavors in a Red Ale is an absolute blast of flavor that even non-beer geeks were chugging. Add Sycamore's huge outdoor space and live music, and it's a place you won't want to leave anytime soon.
3. NoDa Brewing Company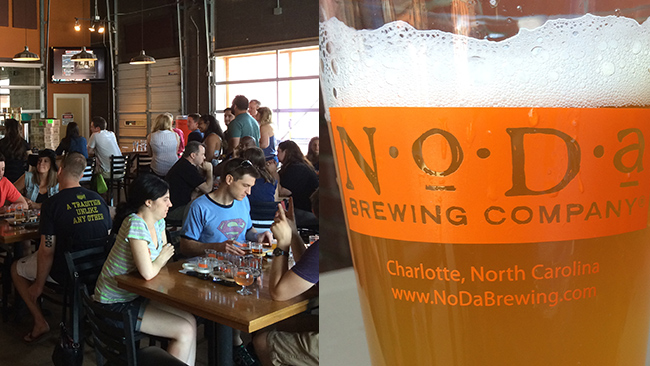 NoDa hits all the marks of a great brewery: a cool space, food options, knowledgeable bartenders, brewers that aren't scared to take chances developing new combinations, but at the same time, do the classics well. It's a must-see on your list of #cltbeers.
2. Salud Bottle Shop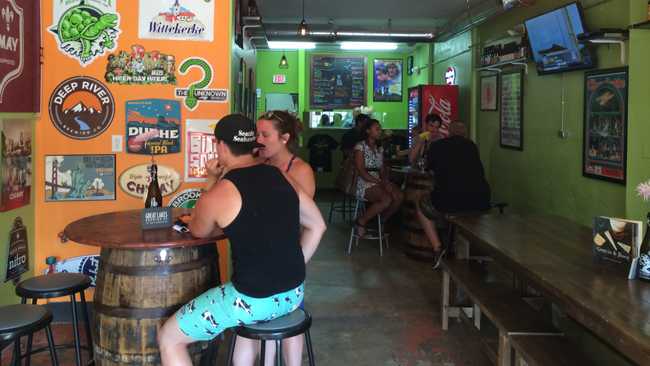 Go ready to buy. Go ready to drink. And now, go ready to eat. Located in the hip NoDa arts district at North Davidson and 36th Street, Salud Bottle Shop is one of those "wish I'd thought of this first" places. It's a bottle shop. It's a bar. It's a place where you can play some Duck Hunt (yes, original Nintendo). You can watch a few sports (particularly if you pull for Detroit teams). And now, you can eat. Salud has now opened FUD at Salud in the adjoining space next-door, which features Waffle-Wiches and sandwiches. (Bonus: Salud now smells like waffles, and that's amazing.)
1. Porches! Porches! PORCHES!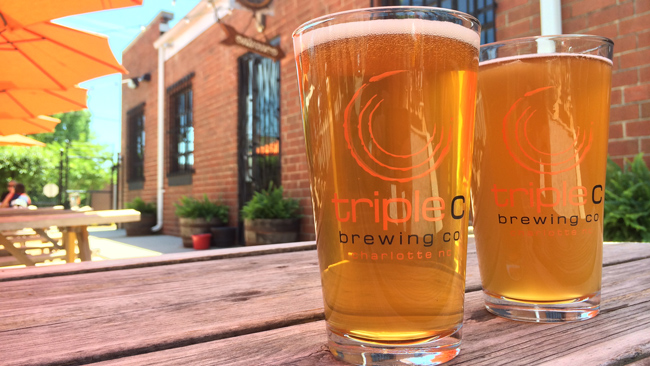 In Atlanta, the perfect good beer + porch ratio is hard to find (unless you like being in the car for 30 minutes, which kinda defeats the outdoorsy thing), but North Carolina has this porch drinking thing down pat, my friends. Charlotte, like Asheville, knows you don't want to be stuck inside all day with your beer. You want to play a little cornhole, listen to a little music and soak up the Vitamin D as you're enjoying that perfectly sculpted beer in your hand.
---