No Comments
Event Preview | The Inaugural Chicago Ale Fest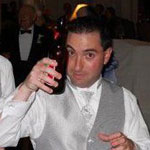 After last year's attempt at the first Chicago Ale Fest was canceled due to inclement weather and financial concerns, this year Lou Dog Events says all systems are go for one of the largest beer festivals in Chicago.
Win two tickets to the 2015 Chicago Ale Fest!
Featuring more than 100 breweries from around the country, the inaugural Chicago Ale Fest will take place June 19th and 20th at the Buckingham Fountain in downtown Chicago. The event will not only provide a chance to sample some of the best craft beer in the country, but festival-goers will have great views of Chicago as the backdrop to this event. To see the whole list of breweries currently confirmed for the Chicago Ale Fest click here.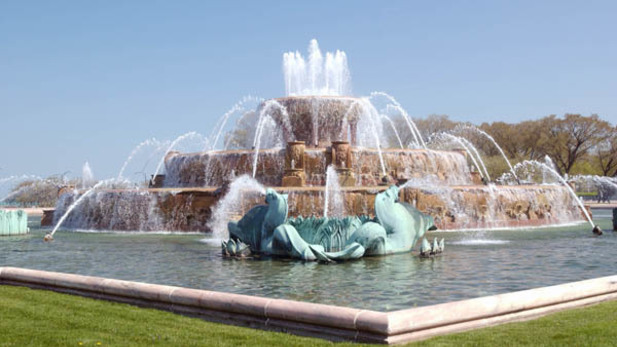 Tickets are $50 for either day and include 20 drink tickets and of course a commemorative glass to take home. Additional drink tickets are available for purchase at the festival. Designated driver tickets are available for $25 and include unlimited water and soda. To purchase tickets to the event click here.
Friday's session will be from 6-10 p.m. and Saturday's session will be held from 2-6 p.m. Lou Dog Events expects 8,000 people to attend the two-day event. While tickets will most likely be available at the gates on the day of the festival, it's strongly recommended to purchase in advance to avoid long lines.

Newer Faces
With over 100 breweries in attendance there are a handful that are new to the craft beer scene. Some of the breweries pouring at the Chicago Ale Fest haven't even been around for more than few months. If you're looking to check out some new breweries make sure you check out:
Around the Bend Beer Company, Chicago. IL: ATB's first festival ever pouring was the 2015 American Beer Classic at Soldier Field. They are currently brewing out of Ale Syndicate's space in Chicago. They feature two beers, an American Pale Ale and a Kölsch.
Cademon Brewing Co, Genoa, IL: Located in the suburbs of Chicago, Cademon opened in December of 2014. They have a wide variety of beers they produce and also have released four different craft sodas.
Miskatonic Brewing Co, Darien, IL: These guys are so new they aren't even open yet. Their first public pouring events were during Chicago Craft Beer Week and they are planning to be fully up and operational with a tap room later this summer.
Outside Chicago
While the new guys on the block are from Chicago, there is a great variety of breweries outside of Illinois that you don't see too often popping up at Chicago festivals. Note that the beers mentioned in the write-up below are not reflective of what the breweries will be pouring at the Chicago Ale Fest.
Stone Brewing Co, Escondido, CA: Makers of the popular "Best By" IPAs, Stone Brewing Co. isn't one you normally see at Chicago beer festivals. Their beers can be found in bottles around Chicago so if you've never tried them before, you can get your first taste at the Chicago Ale Fest.
Surly Brewing Co, Minneapolis, MN: Craft beer lovers know that to find cans of Surly's "Abrasive Ale" when it's released in January is no easy task. But when there's no "Abrasive Ale" there are lots of other great beers to try from Surly. "Bender" and "Coffee Bender" are American Oatmeal Brown Ales that are available year-round in Chicago.
Firestone Walker Brewing Co, Paso Robles, CA: Stickee Monkee just started hitting shelves in Chicago and is definitely a highly coveted beer in the craft beer world. Fans of Firestone Walker will definitely have tried Union Jack and Easy Jack, a couple of Firestone Walker's IPAs. The brewery has a long list of impressive and successful beers that are distributed across the country.
Giving Back
One of the great things I love about beer festivals is that they are almost always connected with some kind of charitable cause. The Chicago Ale Fest is no exception. A portion of the proceeds from the event will go to benefit the Grant Park Conservancy. Grant Park is a very well-known space in Chicago, hosting hundreds of events a year, and the conservancy helps the park in a variety of ways. From necessary things like landscaping to infrastructure to looking for ways to better the park for bikers and pedestrians, the Chicago Ale Fest takes place in Grant Park so it's a fitting cause.
It was a huge disappointment last year when the event was canceled so close to the start of the festival. However, the organizers have bounced back with an extremely impressive lineup of breweries so it looks like the Chicago Ale Fest will be worth the wait. For all fest information including how to buy tickets visit their website at http://chicagoalefest.com/ or Enter to Win Two Free Tickets here.
Mike Zoller is the Chicago Editor for PorchDrinking.com. Follow him on Twitter and Untappd: @mikezoller. On Instagram he can be found @chicagobeer.