No Comments
Two Beers Brewing Co. | Cold Brew Coffee Brown Ale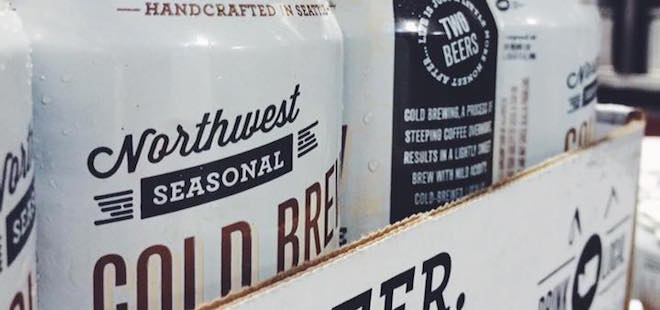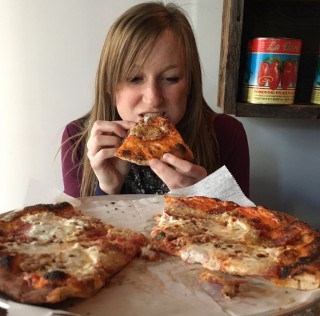 ABV: 5.2% | IBU: 18
Though all of us Seattle Porchdrinkers like to think that great beer is Seattle's most popular exported beverage, there is one Seattle drink that may beat even beer in terms of reputation and recognition, and that drink is coffee. As the home of Starbucks, Tully's and many other roasters, Seattle's coffee industry rivals its beer industry for options, quality and appreciation. In acknowledgment of the popularity and similarity of the two industries, Two Beers Brewing Co. created the Cold Brew Coffee Brown Ale.
The process for brewing the ale is similar to the process used to make cold brew coffee. The brewery takes their brown ale and runs it through a second fermenter that contains 18 pounds of course ground coffee beans per batch. The beer is run through these beans – which are roasted by their neighbor, Fulcrum Coffee, in the SoDo neighborhood of Seattle – for four hours.  It's then left to mingle with the beans for another 20 hours before removal, resulting in a brew that is impressively reminiscent of its namesake beverage.
The Cold Brew pours a deep, clear brown with a thin, tan head that dissipates quickly but leaves bubbled lacing on the glass. The mouthfeel is lighter than expected, thanks to the brown ale base, with medium carbonation. The aroma is coffee-heavy, with some notes of roasted nuts and burnt bread. The flavors follow the nose with a strong coffee presence and a bitterness like roasted coffee grounds. The upfront coffee tones are followed by sweeter caramel and biscuit flavors that add a layer of delicacy to the ale. The finish is earthy and bitter, much like the last sip of a morning coffee taken black.
With their Cold Brew Coffee Brown Ale, Two Beers has managed to create the perfect early morning or late evening brew. You can find it in at your favorite Seattle brunch spot or in 12-ounce cans from now through May.
Photo Credit: Two Beers Brewing Co.
---