No Comments
Renegade Brewing Company | The Night Flight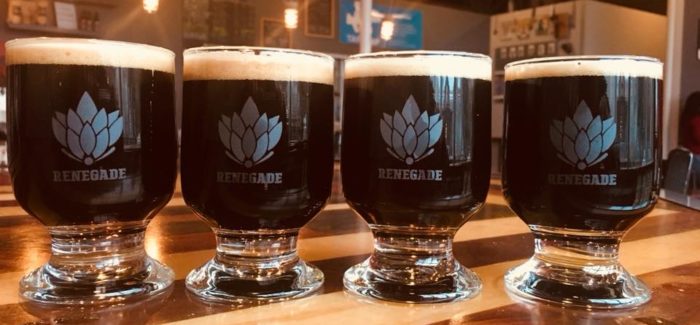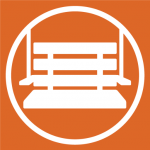 We've mentioned Renegade Brewing Company several times here at PorchDrinking. Since 2011, Renegade has been gifting the Denver Arts District with exciting and unique brews. From their Peanut Butter Cup Milk Stout to the Pancakes Maple Porter, you'd be hard-pressed to find something you aren't intrigued by on the taproom menu.
On my most recent visit to Renegade, which also happened to be my first, I had no idea what I was getting myself into. As a sucker for dark beers with malty, roasty flavors, I don't often find taprooms that have a large variety of these drinks on the beer list. However, when I walked into Renegade, I was pleasantly surprised by the vast array of stout and porters on the list. I knew I wanted to highlight one of their beers, but I simply couldn't pick. So, you lucky readers get a five-for-one in this beer showcase, as I was a lucky drinker of what I've taken to calling the Night Flight courtesy of Renegade Brewing.
As recommended, I started down the menu of rotating taps that consisted of mainly dark beers, and I can assure you that as the colder weather sets in, grabbing a growler of any of these drinks will be more than enough to keep you warm.
Swashbuckler Sea Salt and Caramel Porter
Clocking in at just under 5% ABV, this porter is heavy bodied, but light enough where two pints won't leave you unable to move. There's a levity in the sweetness of the beer, allowing the caramel to shine through while staying balanced with the sea salt. The finish is like drinking from a margarita rim, the bite from the salt staying on your taste buds.
https://www.instagram.com/p/BaurvcxjIPp/?taken-by=renegadebrewing
The Hammer Imperial Stout
The Hammer Imperial Stout is a strong departure from Swashbuckler, as it comes out swinging with a 9% ABV. A lovely dark, nearly black color, this beer is one that will certainly knock you down without a fair warning. It has a robust, dark stout flavor that isn't compromised by the imperial in the name. A dry, toasted flavor is the initial taste, but the finish is sweet and begging you to take another sip.
Pancakes Maple Porter
Pancakes Maple Porter is a staple with which Renegades everywhere are familiar. It's a Sunday morning brunch in a glass, smelling of warm maple syrup poured over pancakes or waffles. I have never tasted anything that harnessed maple without blowing out your palate with sweetness, but Pancakes somehow does it with finesse you won't find elsewhere.
https://www.instagram.com/p/BYyqZZKjhOa/?taken-by=renegadebrewing
Reunion Imperial Brown Belgian
Anyone up for a Reunion? Belgian brews are notorious for their use of banana flavors, and the Reunion Imperial Brown Belgian ale falls right in line. Imagine the strong taste of a banana Laffy Taffy, mixed with the baked taste of a fresh loaf of banana bread, and you're in for a treat with this brew.
O'Connell's Stout
Last but not least is your go-to stout for a lengthy drinking excursion. O'Connell's Stout is a well-balanced, classic stout that tastes exactly like a night at the pub. With a respectable 5.5% ABV, the idea behind O'Connell's stems from having a dark, hefty beer that doesn't weigh you down. Poured with a head reminiscent of nitro stouts, the bright top contrasted with the dark body makes it a beautiful beer.
There's a lot to take in at Renegade Brewing Company, and I can assure you that a flight of their dark beers will leave you wondering how you could drink anything else during the colder months. Check out Renegade Brewing Company's taproom in downtown Denver, follow them on social, and be sure to grab a Night Flight for yourself.
---