No Comments
Local Love: DC Region's Brewers Name Their Favs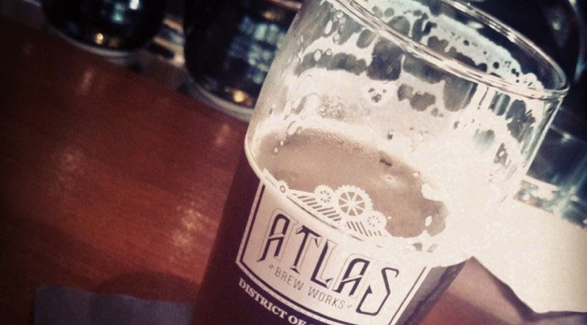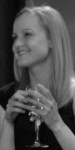 Photo courtesy of atlasbrewworks.com.
As the breweries in DC, Maryland and Virginia further expand their reach (thank goodness!) and more people taste these great local beers (hooray!), there is a downfall: The options can be overwhelming. DC Brau or Three Stars? Port City or Lost Rhino? It's no longer a decision just to drink local, but what local to drink.
PorchDrinking.com decided to go to the experts themselves: The brewers, owners and managers within our local establishments. What do they drink when they aren't drinking their own?
Here's some answers from a quick poll:
DC Brau's Jeff Hancock, head brewer, president and co-founder: Schwartzbier from Devils Backbone. "This beer is brewed in the classic German Schwartzbier style. It's a dark, opaque lager that is very clean with notes of mild roast and lightly toasted bread with restrained undertones of cocoa. It's a great beer that I drink year round."
Portner Brewhouse's Catherine E. Portner, president and co-founder: Orange Whip IPA from Mad Fox Brewing.
Atlas Brew Works' Justin Cox, founder and CEO: Ways and Means from Port City Brewing. "Beautiful session IPA with plenty of hops, complemented by a nice rye addition."
Port City Brewing's Jason Camsky, VA/DC sales manager: District Common from Atlas Brew Works; anything from Smartmouth, notably Mispelt Belgain Golden Ale. "My favorites are Atlas District Common because it's eminently drinkable and brewed by incredibly nice people, and I also really like everything Smartmouth does. I think they're making some of the highest quality brews in VA (other than us of course!). I recently had their Mispelt Belgian and loved it because it combined the refreshing quality of a well-made Belgian blonde with a unique herbaceous quality."
Port City Brewing's Mike Smothers, MD sales manager: Sweet Baby Jesus from Duclaw Brewing Company. "Duclaw's Sweet Baby Jesus is at the top of my list. I love the bold, sweet peanut butter flavor that isn't overbearing. If you're a fan of Reese's Peanut Butter cups (which I definitely am!) you'll love Sweet Baby Jesus!"
Want to know Neighborhood Restaurant Group's Greg Engert's favorite regional brews? There's a lot of them. A lot. But, oh-so conveniently, these beers will be available at Novemberfest on Nov. 1 at Rustico Restaurant in Alexandria. Fifty beers from 33 Virginia brewers are expected at the event including: Foggy Ridge Cider, Lickinghole Creek Craft Brewery, Old Ox Brewing Company, Star Hill and Strangeways Brewing.
A chance to taste even more will be on Nov. 22 at the DC Craft Beer Festival (Winter Harvest) at the Convention Center. Organizers are expecting 75 breweries (from across the US; not just local) and some 150 beers. Information on special speakers, tickets and logistics can be found here.