No Comments
Colorado Beer Beat | Bi-Weekly Beer Release Guide 6/29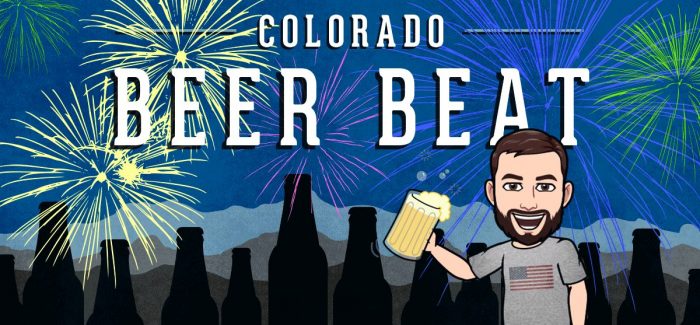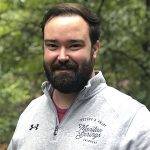 Welcome to the Colorado Beer Beat, a bi-weekly roundup of all of the new can releases around the state. From Denver to Grand Junction and everywhere in between, we have you covered. Be sure to check back on Thursdays (usually!) to find out what's new in the Colorado beer scene.
As we head into one of the biggest weekends in the beer industry, we know one thing's for sure, you can't go wrong with our Colorado craft breweries! Grab a beer…or three while you take in the fireworks around the state, and bask in all that we have here in the State of Craft Beer.
Trying to come up with something to do later in July? Why not head over to LUKI Brewing for their third-anniversary celebration on July 22? Their "cabinet of curiosities" themed celebration includes performances by Soul Penny Circus, live music and special anniversary beer releases, and it concludes with a TV game show night.

4 Noses Brewing Co. –

8855 W 116th Circle, Broomfield, CO
Stradical — West Coast DIPA
Available 6/16: 4-pack — 16oz cans
Hopwave Haze — Hazy Pale Ale — 5.8%
Available NOW: 6-pack — 12oz cans
---

Cerebral Brewing – 1477 Monroe Street, Denver, CO
Vital Linguistics — Japanese-inspired Witbier
Available NOW: 4-pack — 16oz cans – Pre-Order for Pickup at the Brewery
All Hops No Hate — IPA w/ Pineapple
Available NOW: 4-pack — 16oz cans – Pre-Order for Pickup at the Brewery
Letters & Numbers: HBC 1019 — IPA
Available NOW: 4-pack — 16oz cans – Pre-Order for Pickup at the Brewery
Mozkové 12° — Czech Pale Lager
Available NOW: 4-pack — 16oz cans – Pre-Order for Pickup at the Brewery
---

Denver Beer Co. –

1695 Platte Street, Denver, CO
Passion Fruit Yum Yum — Kolsch
Available NOW: 6-pack — 12oz cans
---

Great Divide Brewing Co. –

2201 Arapahoe Street, Denver, CO
Pazzesco (Collab w/ Ska Brewing) — Italian Pilsner — 5.0%
Available 6/30: 4-pack — 16oz can
---
Horse & Dragon Brewing Co. –

124 Racquette Drive, Fort Collins, CO
Curious Cricket — Cucumber Basil Kolsch — 5.0%
Available NOW: 4-pack — 16oz can
---

Knotted Root Brewing Co. –

250 N Caribou Street, Nederland, CO
I Don't Want a Goldfish — Unfiltered Apricot Wine Ale — 6.2%
Available NOW: $23 / 4-pack — 16oz can
Apparently… I Like Turtles — Unfiltered TDH IPA — 7.4%
Available NOW: $18 / 4-pack — 16oz can
Fat and Sassy — Unfiltered TDH DIPA — 8.2%
Available NOW: $20 / 4-pack — 16oz can
Cooperative Design — Unfiltered Sour DIPA — 8.0%
Available NOW: $22 / 4-pack — 16oz can
Purple Paste — Unfiltered Imperial Fruited Gose — 9.0%
Available NOW: $26 / 4-pack — 16oz can
---

Loveland Aleworks –

118 W 4th Street, Loveland, CO
Meet Beer Friends — Thiolized Hazy Session IPA — 4.5%
Available NOW: 4-pack — 16oz can
---

New Image Brewing Co. –

5622 Yukon Street, Arvada, CO
West Coast Pils — Hoppy Lager Beer
Available NOW: 4-pack — 16oz can
NI IIPA — West Coast DIPA
Available NOW: 4-pack — 16oz can
TDH Coriolis Effect — TDH DIPA
Available NOW: 4-pack — 16oz can
---

New Terrain Brewing Co. –

16401 Table Mountain Parkway, Golden, CO
Terra Firma V.02 — Sour Ale w/ Peach & Apricot Purees — 5.7%
Available NOW: 4-pack — 16oz cans
Bright Skies V.01 — Cold IPA w/ Simcoe & Citra — 5.7%
Available NOW: 4-pack — 16oz cans
---

Outer Range Brewing Co. –

182 Lusher Court #2, Frisco, CO
JOMO — Fruited Sour w/ Blueberries, Passion Fruit, Lime, & Curuba — 5.7%
Available NOW: 4-pack — 16oz cans
Blocks of Light — IPA w/ Galaxy & Mosaic
Available NOW: 4-pack — 16oz cans
Available NOW: 4-pack — 16oz cans
Available NOW: 4-pack — 16oz cans
---
Ratio Beerworks – 2030 S

Cherokee Street, Denver, CO
Citrus Lager (Collab w/ Hawthorne Heights) — Lager
Available NOW: 4-pack — 16oz cans
---

WeldWerks Brewing Co. –

508 8th Avenue, Greeley, CO
Watermelon Cotton Candy — Sour Ale
Available 6/30: 4-pack — 16oz cans — Pre-Order for Pickup at the Brewery
Vacay Everyday — Hazy IPA
Available NOW: 4-pack — 16oz cans — Pre-Order for Pickup at the Brewery
Strawberry Cheesecake — Sour Ale
Available NOW: 4-pack — 16oz cans — Pre-Order for Pickup at the Brewery
Available NOW: 4-pack — 16oz cans — Pre-Order for Pickup at the Brewery
Rocket's Red Glare — Sour Ale w/ Rockey Pops, Blue Raspberry Sno-Cone Syrup, & Lemon — 5.0%
Available NOW: 4-pack — 16oz cans — Pre-Order for Pickup at the Brewery
Nebulus Project — Blurry IPA — 6.4%
Available NOW: 4-pack — 16oz cans — Pre-Order for Pickup at the Brewery
---