No Comments
Collaborating for a Cause | Stay Strong Alex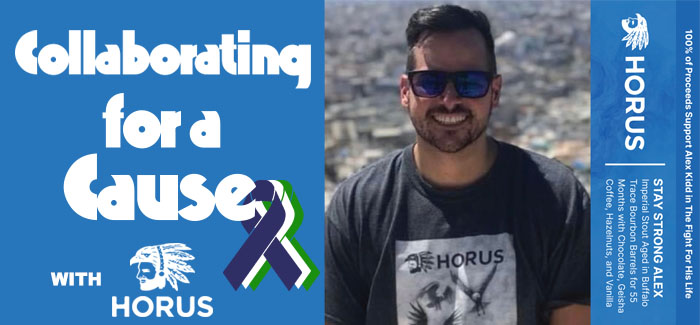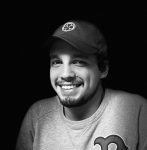 By now, nearly everybody remotely involved in craft beer has heard the news about Alex Kidd, aka DontDrinkBeers. For those unaware, Alex has been the satirical voice of craft beer for years, a passionate beer enthusiast who, in addition to running a very successful podcast about the current events and trends in the industry, is also a highly respected attorney, loving husband, and father to a two-year old son and soon-to-be daughter expected in September.
In May of this year, Alex and his family received the devastating news of his stage IV metastatic colon cancer diagnosis, which has now spread to his liver and lungs. As a result of this, Alex has already endured the first of what will become several life-saving surgeries and cancer treatments.
The Craft Beer Community has been absolutely incredible in light of this life-changing news for the Kidd family, and we've seen countless examples of compassion and generosity in multiple different forms from breweries and individuals throughout the Industry and well beyond. PorchDrinking is a site born out of a desire to help promote craft beer and some of the most significant things happening within it. This short series will be no different in its effort to highlight some of the breweries and their dedicated releases supporting Alex and aiding him in the fight for his life. We begin in Oceanside, California with Kyle Harrop and Horus Aged Ales.
Stay Strong Alex

On May 20, Kyle Harrop, sole Owner and Brewer of Horus Aged Ales, conducted a call-to-arms to help a friend in the fight for his life. Alex Kidd and Kyle's friendship dates all the way back to before the opening of Horus in 2015, and well before Alex's now very successful podcast, Malt Couture. While the notably horrifying blind tasting conducted on that one year anniversary episode brings back mixed memories of that day, Kyle notes it was one of the best he had with Alex. The two never lost touch, even going to see Alexisonfire together at The Wiltern a few years back, and reuniting at Bottle Logic Brewing's inaugural Fundamental Observation dinner after Kyle had moved from Los Angeles. He had us laughing retelling another story of when Alex's dog christened the brewery with a large poop while the two blended barrels for the #bilBerry collaboration.
In short, the news of Alex's diagnosis was a devastating one for Kyle to receive. Immediately, he came up with the best way he could to help.
Collaborating for a Cause
Stay Strong Alex is an Industry-wide collaborative request with the goal of involving as many breweries as possible and having them release a beer whose proceeds or profits will go toward Alex Kidd's GoFundMe. Participating breweries have been asked to choose a favorite single barrel or barrel-aged beer from their stock (of any style), and release it as is or with an adjunct conditioning of their choice. These breweries are also welcome to follow suit in naming the beer Stay Strong Alex, or even to use the same label if they choose.
Many have already pledged their help. Breweries such as Timber Ales, Trillium, Vitamin Sea, Mikerphone, Esker Hart, HOMES, Omnipollo, and dozens more have reached out to Horus with their support, and have already released or are in the process now of blending a special one-off for the Stay Strong Alex collaboration.
Horus's Iteration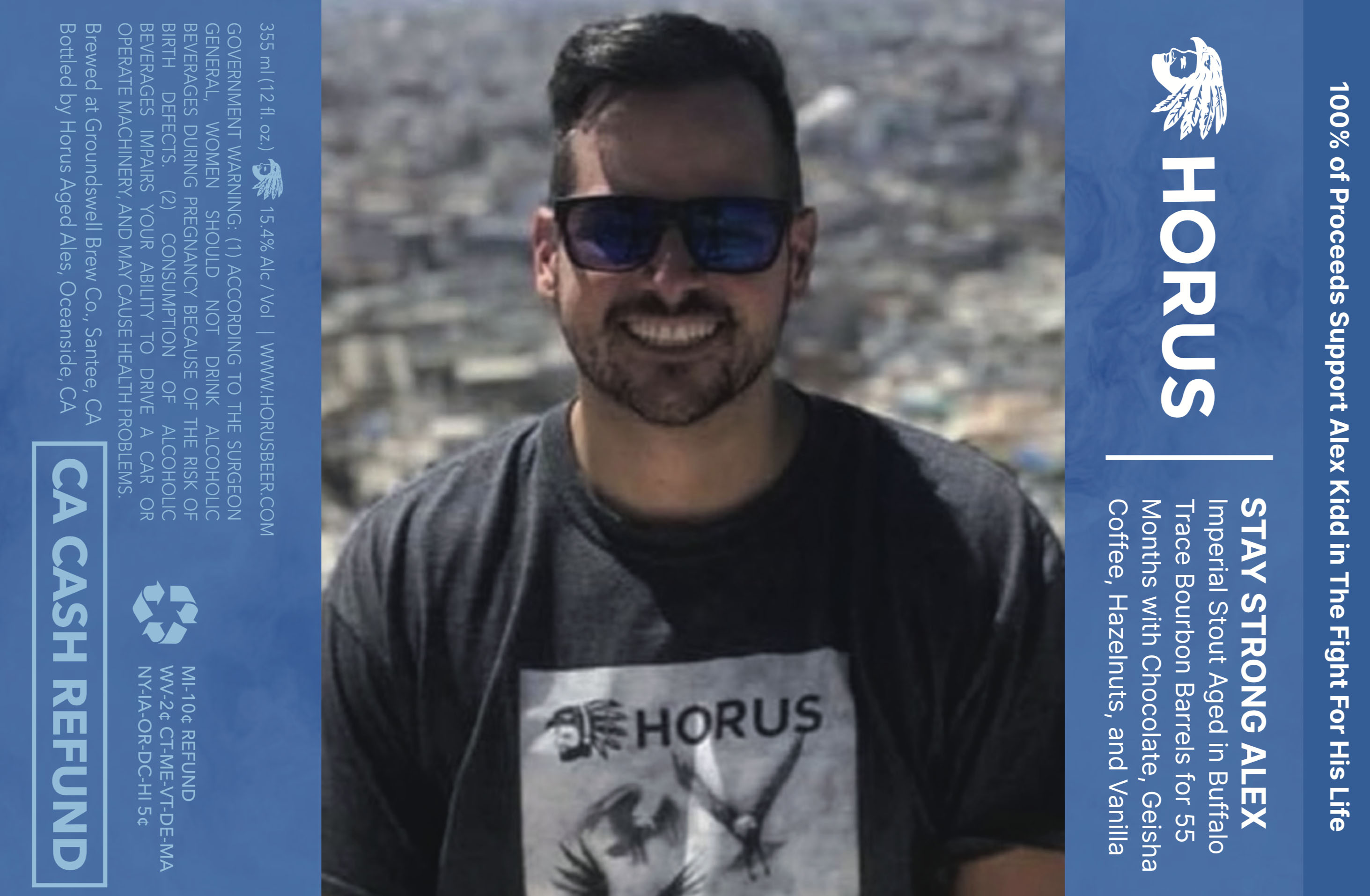 Horus's iteration in particular of Stay Strong Alex came from a very personal place. One of Kyle's favorite memories with the man behind DontDrinkBeers was drinking one of his most famous beers, Proper Dose, on Alex's birthday back when it first released.
For this one-off batch, Kyle took the last remaining barrel of the Proper Dose base, which had been slumbering in Buffalo Trace barrels for over four and a half years, and treated it with the same adjuncts as the original Proper Dose: Chocolate, Geisha coffee, hazelnuts, and vanilla.
Half of the total bottles yielded were sold to Horus Convocation members in a pre-sale. Incredibly, these bottles sold out in less than 10 minutes. Additionally, the sale to the general public at Windsor Bottle Shop and Homebrew Supply sold out in less than a minute the following day. This release is also the first time Windsor has ever conducted an in-person line for a bottle release.
Kyle was generous enough to send us a bottle of this very meaningful and significant release to incorporate into this piece as well, and we were very thankful for the opportunity.
The Review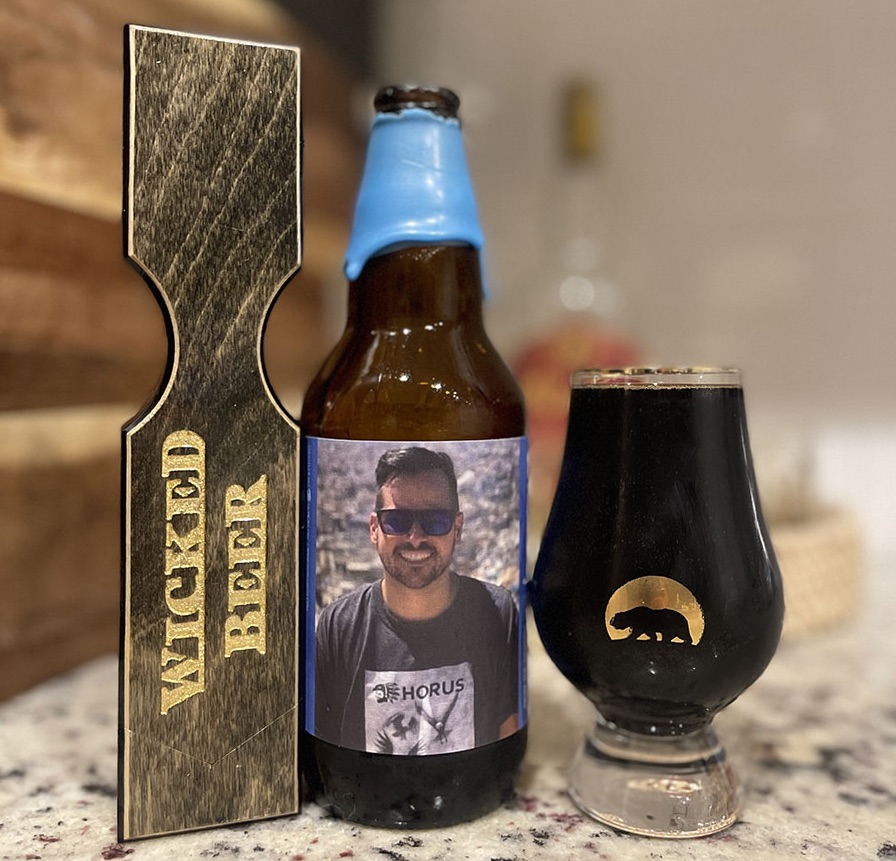 There is a motor oil-like viscosity on the pour. Zero noticeable carbonation, only a deep, opaque brown coloration.
The nose is pure pastry, and unmistakably Proper Dose. Vanilla and roasted hazelnuts dance on the nose, bringing notes of Ferrero Rocher, Nutella biscuits, and French vanilla coffee.
The palate is a huge contrast, but expected from a beer that slumbered in oak for nearly five years. The hazelnut is clearly evident at first, but the barrel takes over predominance quickly. The oak brings out a touch of astringency at first, but follows with notes of caramelized nougat, butterscotch, and a touch of vanilla extract.
The addition of coffee adds a touch of acid and bitterness, and while it finishes very smooth, that 15% warmth is very much apparent on the tail. Additionally, there is a very low but not non-existent carbonation. The body is on the thinner side, with the time spent in oak no-doubt impacting the finishing gravity. A very enjoyable and exclusive experience.
Supporting the Cause
While both Horus and the PorchDrinking Team ask you to please consider donating in any way you can, this movement as well as others going on within the craft beer industry is a particularly great way to show support.
Keep an eye out as breweries across the country blend, condition, and finalize their versions of Stay Strong Alex, as well as their own unique releases to support Alex and his family. Not only is your purchase benefitting an important cause, but it is also an opportunity to taste incredibly exclusive, small-batch beers that largely have personal and significant meaning to those releasing them.
Please continue to follow the site as we spotlight other contributions. Our hope is to consistently highlight not only Alex and his fight, but also the breweries helping to raise money, build more support, and also share experiences with the beers brewed and blended with these goals in mind.
---