No Comments
Enter to Win Alex Kidd Recovery Razzle Fundraiser Bottle Packages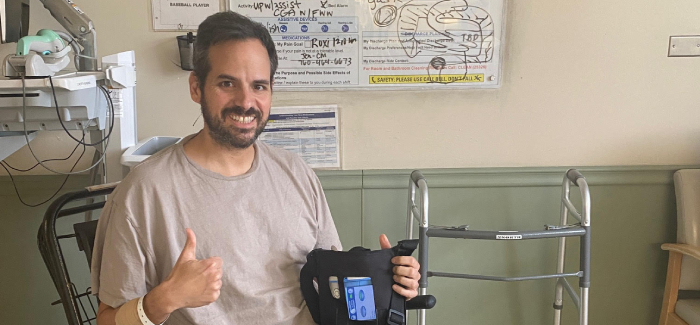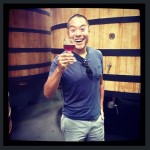 Last month, industry icon, journalist, comedian, podcaster, and beloved community member, Alex Kidd, founder of Don't Drink Beer was diagnosed with stage IV colon cancer.
Kidd first rose to fame for his comedic, brutally honest, and artfully composed prose critiquing beers via his @dontdrinkbeers social media account and quickly developed a cult-like following through the tight-knit community he created via the Barleywine Is Life Facebook group. His reach extended further with the creation of the wildly hilarious Malt Couture podcast.
But Kidd's impact on the industry would extend even further after launching fundraising efforts for the families of Breonna Taylor, Elijah McClain, and George Floyd in the summer of 2020. His work in the social justice realm would raise approximately $70,000 via contributions from nearly 14,000 people just in the span of one week.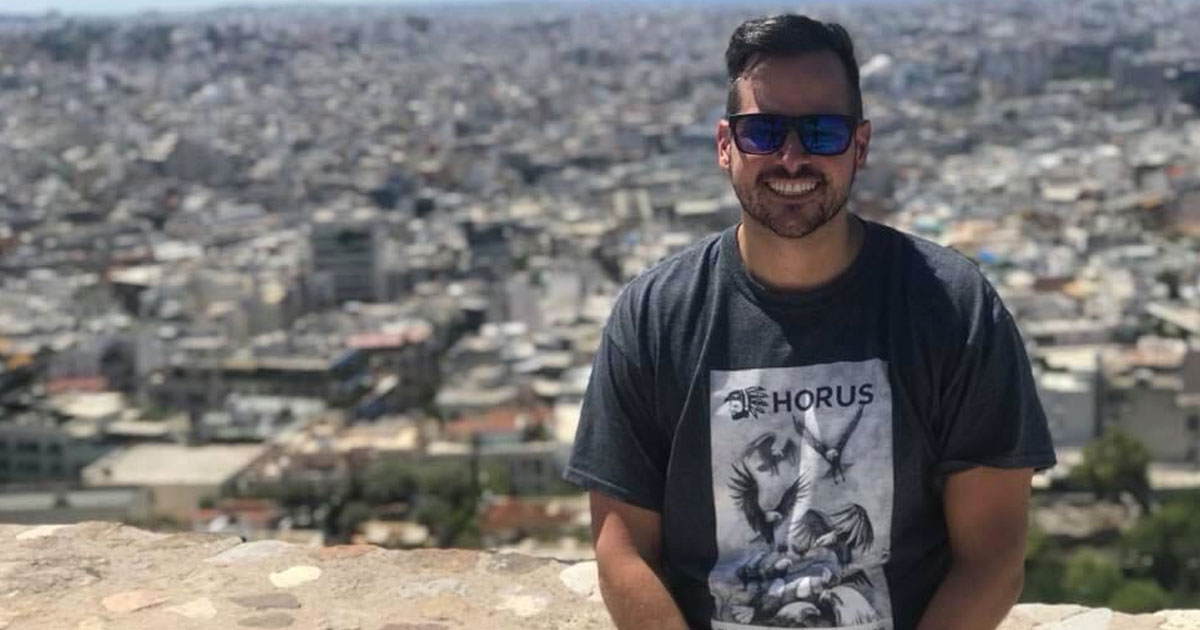 In the spirit of all that Alex has given to this industry, PorchDrinking has partnered with Tom Maugeri of "It's Always Stout Season," and Mélodie Simond, an admin of Barleywine is Life, to launch a razzle fundraiser with all proceeds going to support Kidd's medical bills. Because while Alex was able to undergo emergency surgery, he and his family still have a long road to recovery.
With Alex's apprehensively humble blessings, we're asking breweries and individuals to once again dig into their cellars to offer up a few bottles of rare beer or even experiential opportunities which will be raffled off to anyone who sends us receipt proof of their (at minimum $10) donation to the GoFundMe page that Tom Maugeri has graciously set up.
HOW TO ENTER THE ALEX KIDD FUNDRAISER RAZZLE:
For every $10 donated to the Alex Kidd Medical Bill Fundraiser GoFundMe page, you'll receive one entry.
Grab a screenshot receipt of your donation and e-mail that receipt to [email protected]
Entries must be submitted by June 18 at Midnight EST. Winners will be selected LIVE on the morning of Tuesday, June 20 by Stephen Loh of @maltcoutureddb via Instagram
Winners will be contacted shortly thereafter about bottle transfer and must show proof of age in order to receive prize package
And without further ado, the razzle packages that are up for grabs:
Yazoo Brewing: Embrace The Funk package: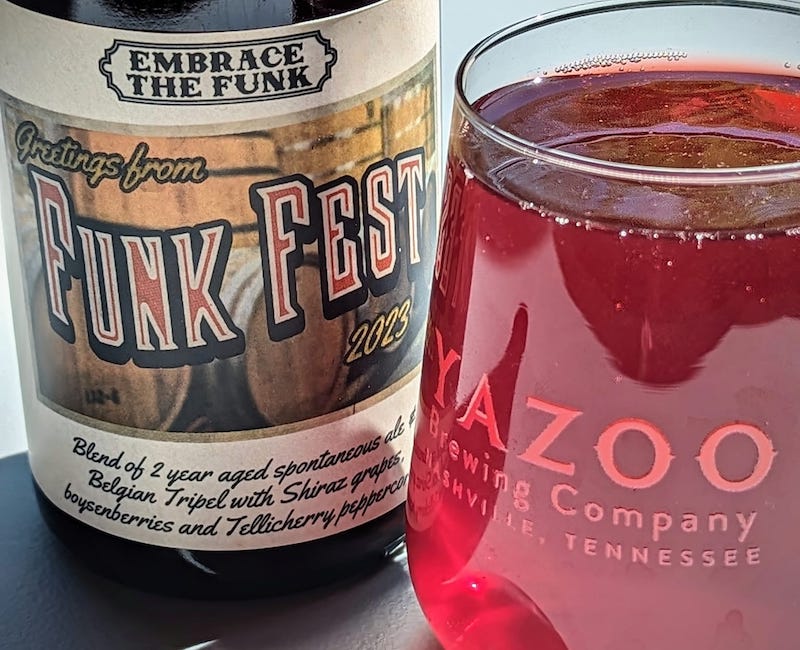 2x Tickets to Funk Fest 2024
2x Bottles Funk Fest '24
---
Timber Ales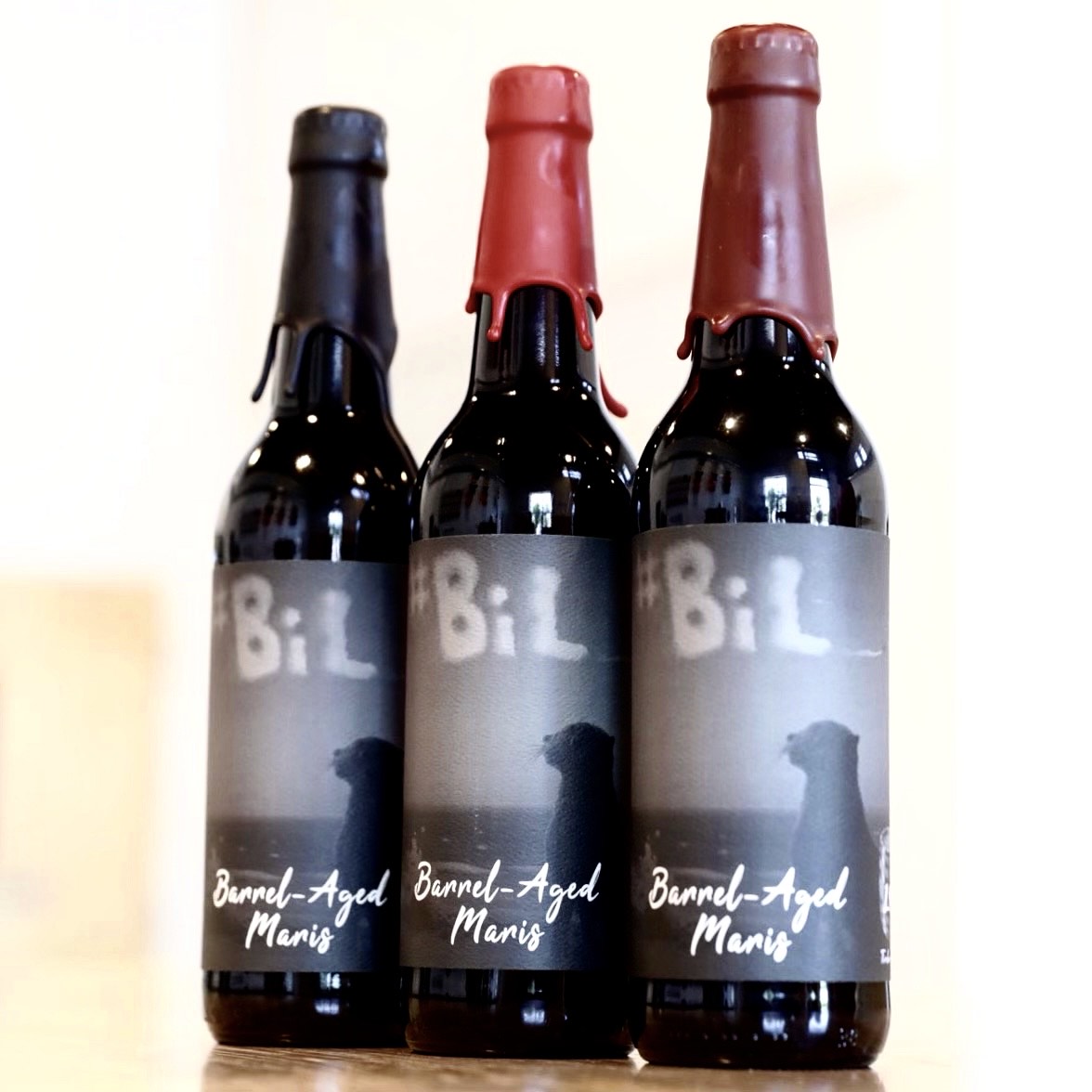 When we started Timber Ales, the first commercial beer we brewed was an English Barleywine in collaboration with Horus Aged Ales and Mindful Ales. We had previously brewed the beer as a homebrew, entitled Maris Goes West, but when it was time to brew the first commercial batch, we were able to give the beer a proper label and put a face to the character we had been calling our "Dear Friend Maris." The label also included a nod to BiL, a group Alex created.
This set of beers was the first beers we put into barrels, all spending 18 months in barrels. Black Wax is our Willet Blend, Red our Cognac Blend, and Burgandy, a Willett + Cognac Blend.
---
Westbound & Down Brewing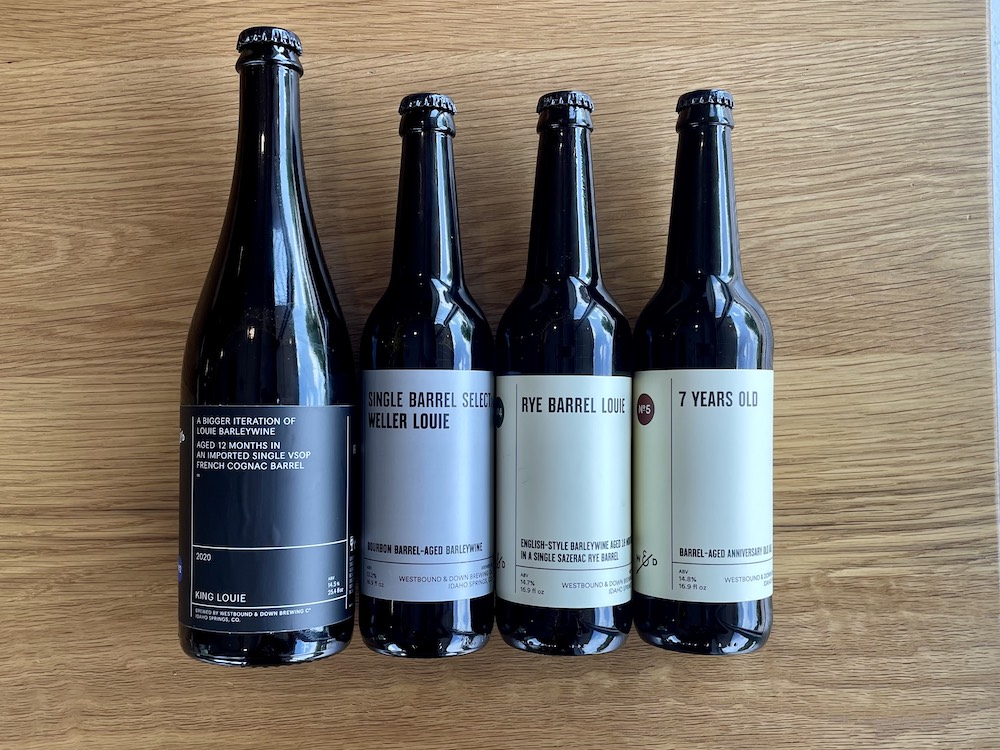 King Louie – Cognac Barrel-Aged English Style Barelywine (2020)
Weller Louie – Bourbon Barrel-Aged Barleywine (2021)
Rye Barrel Louie – English-Style Barleywine Aged in a Single Sazerac Rye Barrel (2023)
7 Years Old – Barrel-Aged Anniversary Old Ale (2023)
---
Verboten Brewing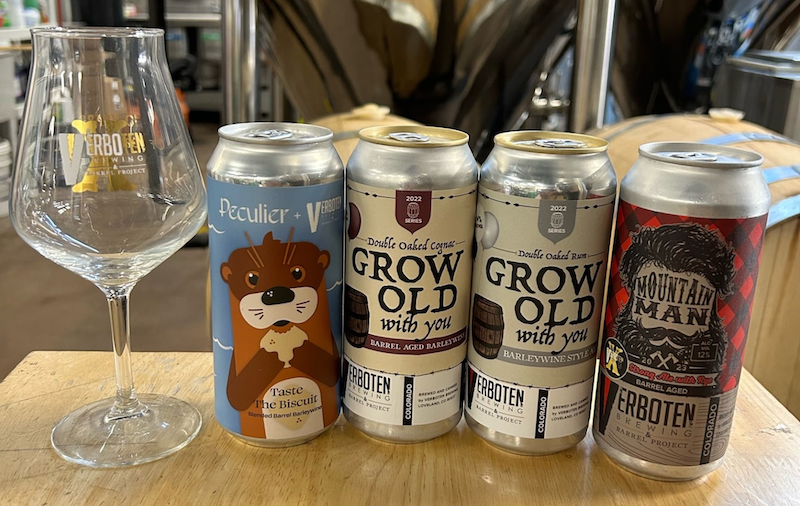 One 10th Anniversary glass
One 10th Anniversary beer: Mountain Man, bourbon barrel-aged strong ale
One 2022 Double Oaked Cognac Grow Old With You
One 2022 Double Oaked Rum Grow Old With You
One 2022 Taste the Biscuit, collab with Peculiar.  18 month old blended barrel-aged barleywine.
---
Jackie O's Package #1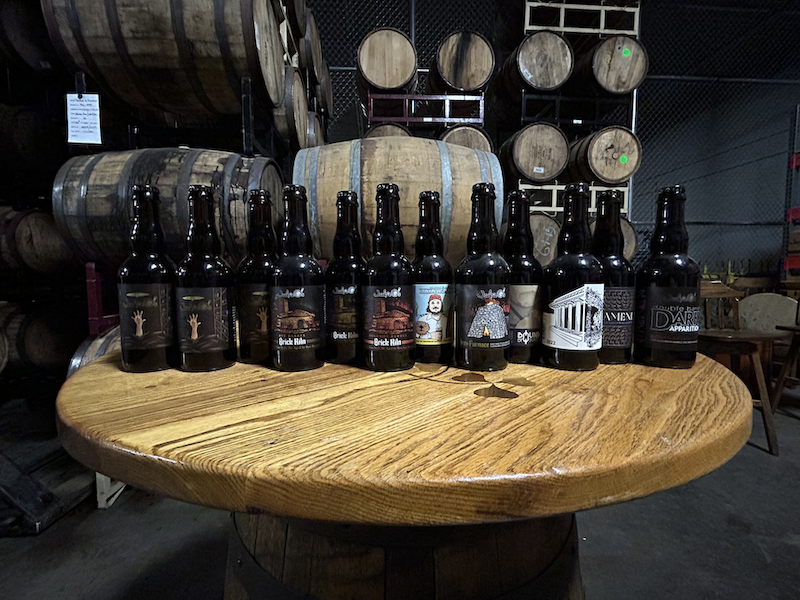 Jackie O's Package #2: Imperial Scouts 2024 Membership.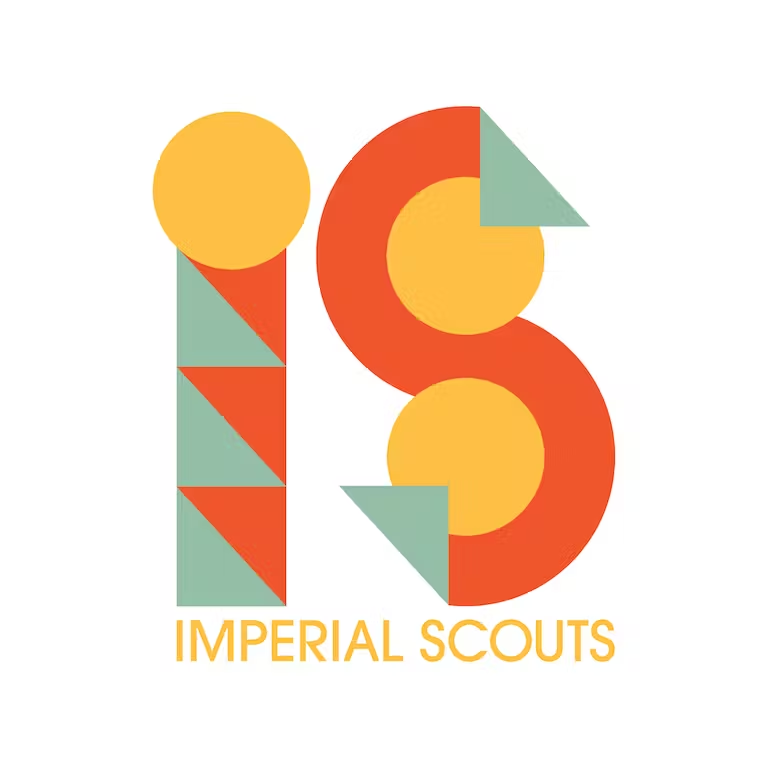 ---
Casey Brewing and Blending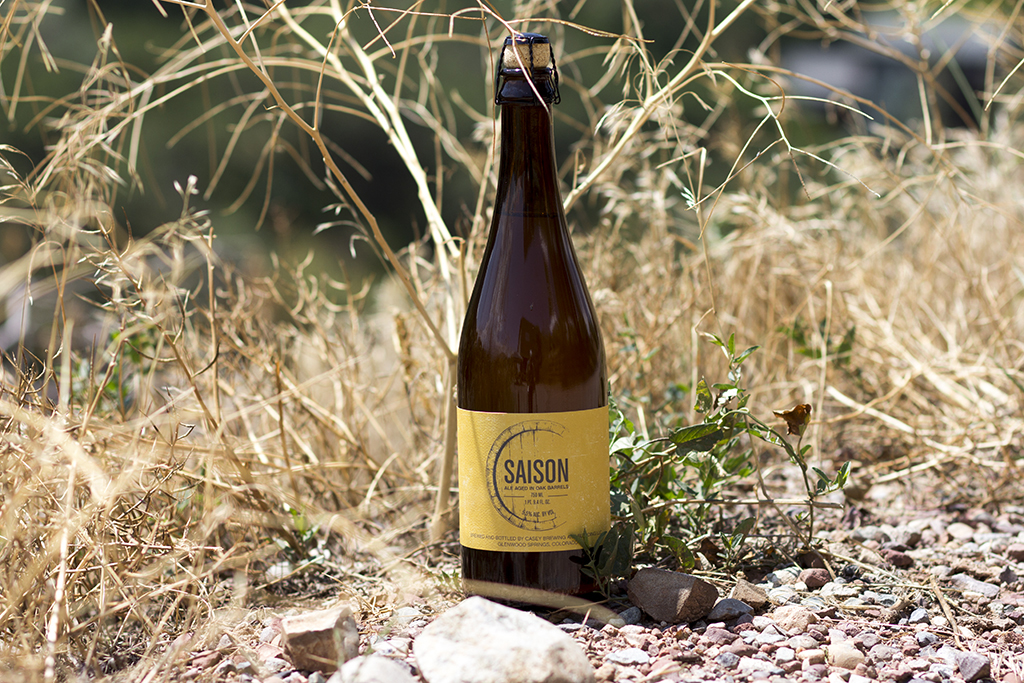 Saison B1
Saison B2
Saison B3
---
Highland Park Brewing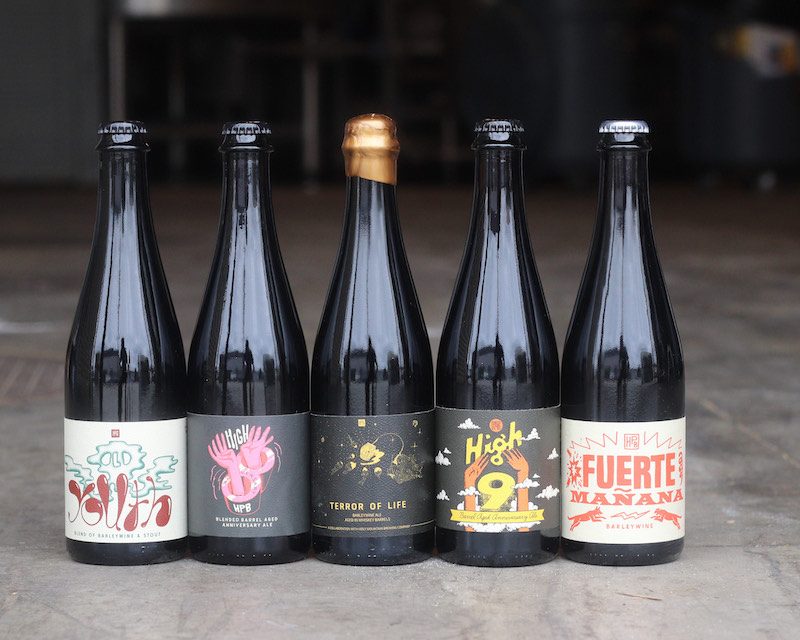 Old Youth (Barleywine/Stout hybrid; 13.2%ABV)
High 8 Anniversary Ale (Barrel aged anniversary ale; 14.1%ABV)
Terror of Life (Barleywine brewed in collaboration with Holy Mountain; 13.4%ABV)
High 9 Anniversary Ale (Barrel aged anniversary ale; 13.6%ABV), & Fuerte Mañana (Barleywine; 12.3%ABV)
---
Allagash Brewing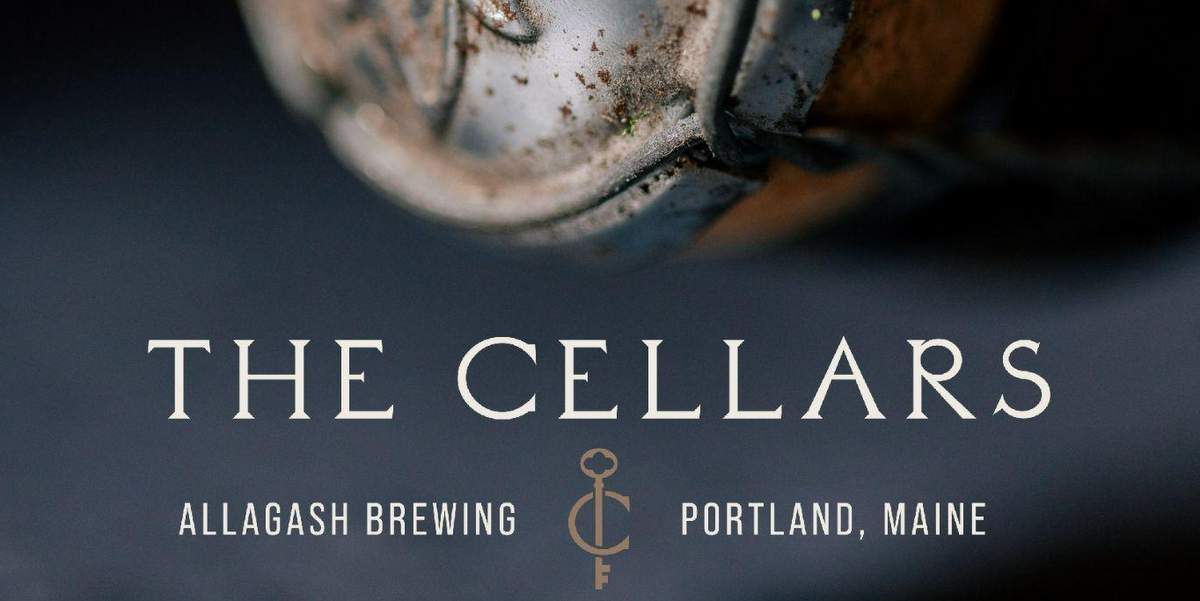 ---
Moksa Brewing Final Form Box Set #1 (2020)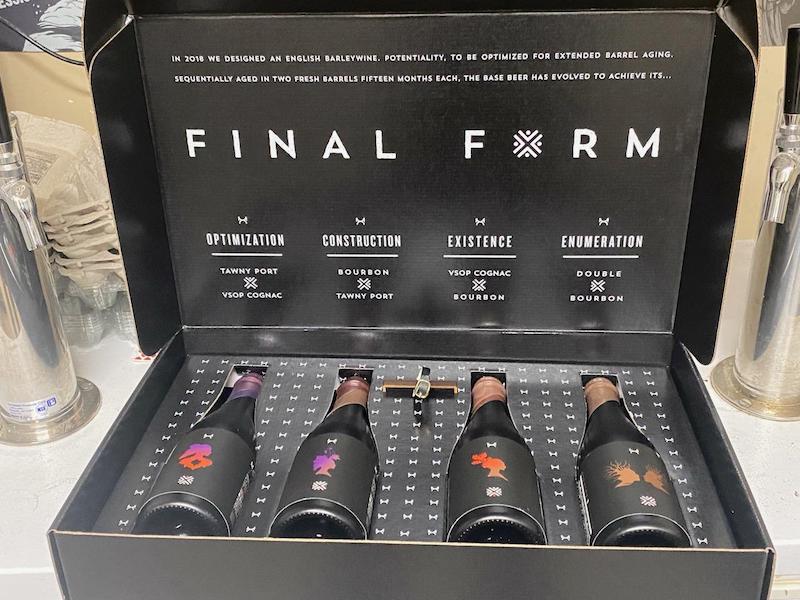 Final Form 2020 Box Set of Four Bottles:
Optimization – Aged in a tawny Port barrel for 15 months then a VSOP Cognac barrel for 15 months
Construction – Aged in a 7 year old Heaven Hill Bourbon barrel for 15 months then transferred to a Tawny Port barrel for an additional 15 months
Existence – Aged in a VSOP Cognac barrel for 15 months then transferred to a 9 year old Evan Williams Single Barrel barrel for an additional 15 months
Enumeration – Aged in a 7 year Heaven Hill Bourbon barrel for 15 months then transferred to a 10 year Elijah Craig Bourbon barrel for an additional 15 months.
---
Moksa Brewing Final Form Box Set #2 (2023)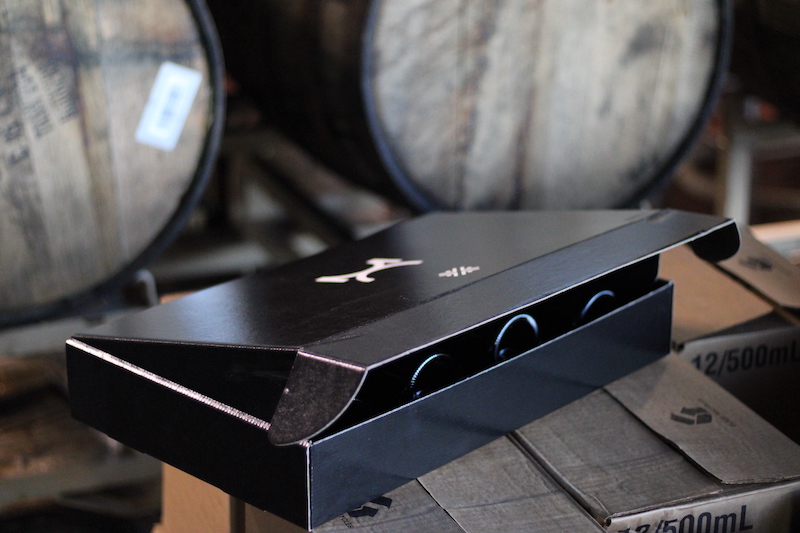 Final Form 2020 Box Set of Four Bottles
---
Amalgam Brewing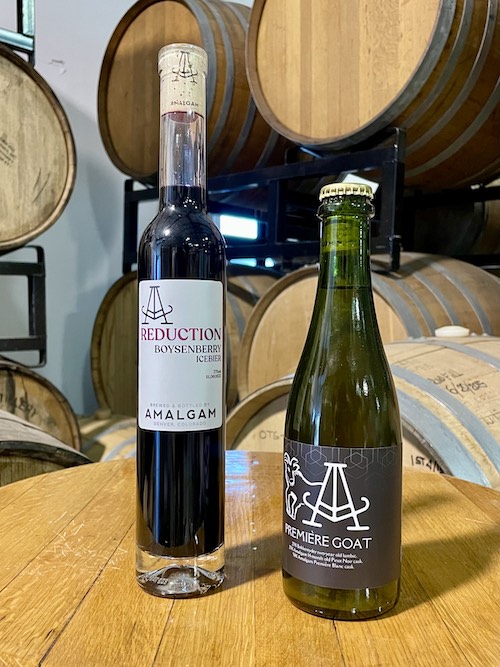 1. Boysenberry Reduction
We took 30 gallons of 2021 Boysenbarrel and refermented it on an additional 350 lbs of Oregon grown boysenberries from the Willamette Valley. We then collected the beer that ran freely from the tank then pressed the remainder of the fruit with a wine press, combining both the free run and pressed liquid before freeze-distilling it and bottling the concentrate. We taste: jammy boysenberry with concentrated sweetness, light tannins and balanced acidity, representative of eating the whole berry. 8.8% abv. Packaged still in 375ml ice wine bottles. Amalgam Underground exclusive member bottle
2. Premiere Goat
A collaboration blend consisting of 25% Bokke 2-year-old Lambic, 25% Amalgam 14-month Pinot Noir cask, 50% Amalgam 12-month Premiere Blanc cask. 6% abv 375ml
---
Jester King Brewery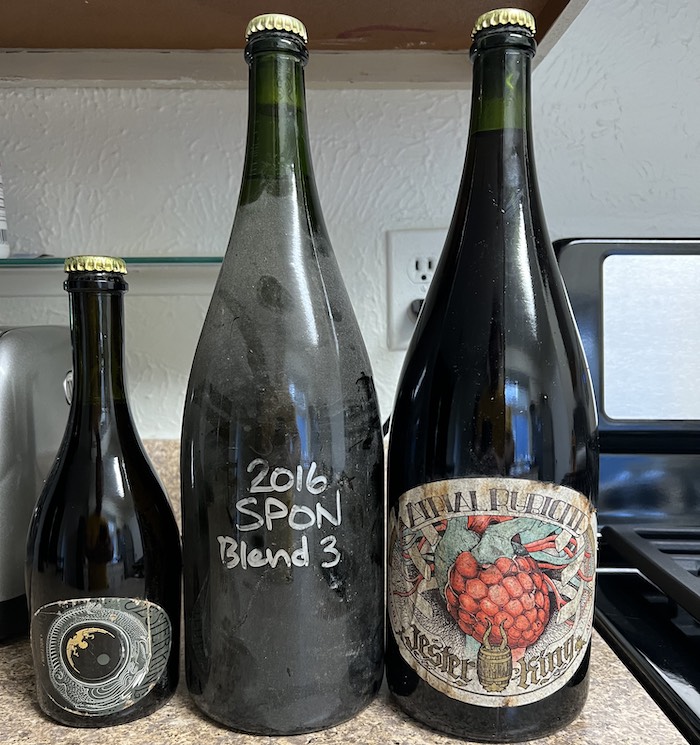 2016 SPON Methode Gueuze Blend 3 (Magnum, Batch #1)
This bottle is the first batch of SPON ever blended and bottled at Jester King. Batches were brewed in 2013, 2014, and 2015. 100% spontaneously fermented blend of 1, 2, and 3-year-old beer. 60% malted barley, 40% raw wheat, turbid mash, extended boil, aged hops, coolship knockout/inoculation, oak fermentation (spontaneous), blended, naturally conditioned.
2016 Atrial Rubicite (Magnum)
Blend 7 of Atrial, bottled in 2017. Atrial Rubicite is our barrel-aged sour beer fermented with our mixed culture of native yeast and bacteria, then re-fermented with raspberries. Between primary fermentation, extended barrel maturation, and re-fermentation with fruit, Atrial Rubicite takes around one year to make. This is our sixth blend ever. It's 5.1% alcohol by volume, 14 IBU, 3.2 pH, and has a finishing gravity of 1.006 (1.5 Plato)
2013 Nocturn Chrysalis (Blend #1, 500ml genie)
Kiowa Blackberries from Oglesby, Texas were added to oak barrels containing mature sour beer. The beer was then allowed to referment to dryness. Unfiltered, unpasteurized and naturally conditioned
---
Bierstadt Lagerhaus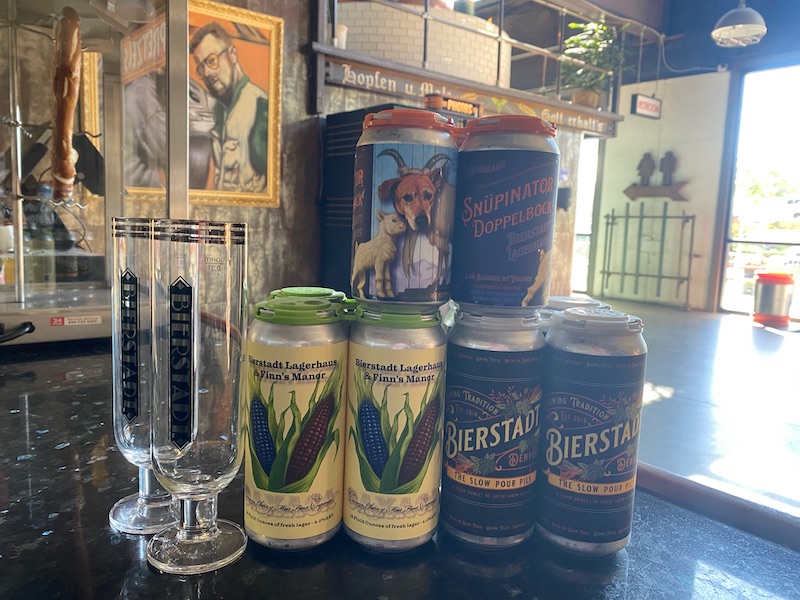 Four pack of Bierstadt Lagerhaus Slow Pour Pils
Four pack of Bierstadt Lagerhaus Cerveza Clara y Mas Fina Corn Lager
Four pack of Bierstadt Lagerhaus Doppelbock
Two Bierstadt Lagerhaus Glasses
Butchertown Brewing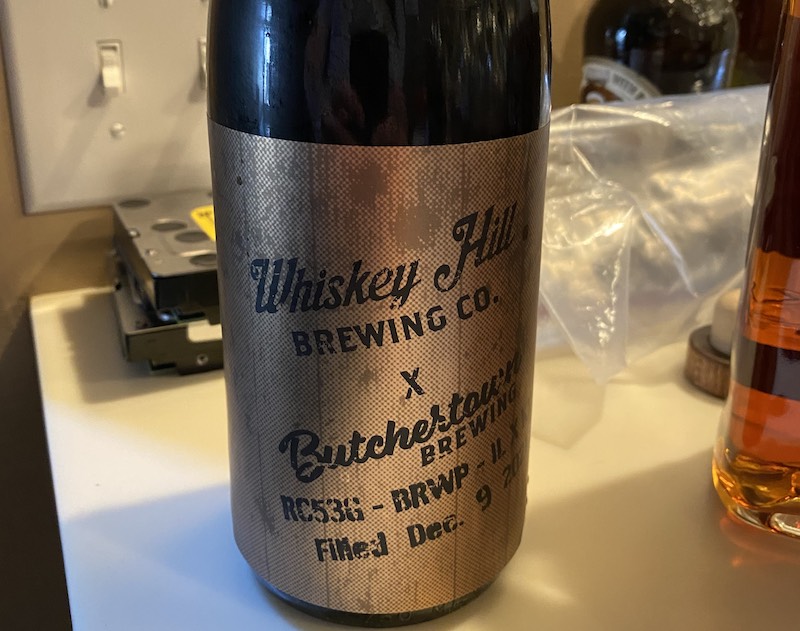 Butchertown Brewing x Whiskey Hill Brewing Barrel-Age Barleywine Collaboration