No Comments
South Asian Brewers Team Up with Chicago's Brewseum on Collaboration Beer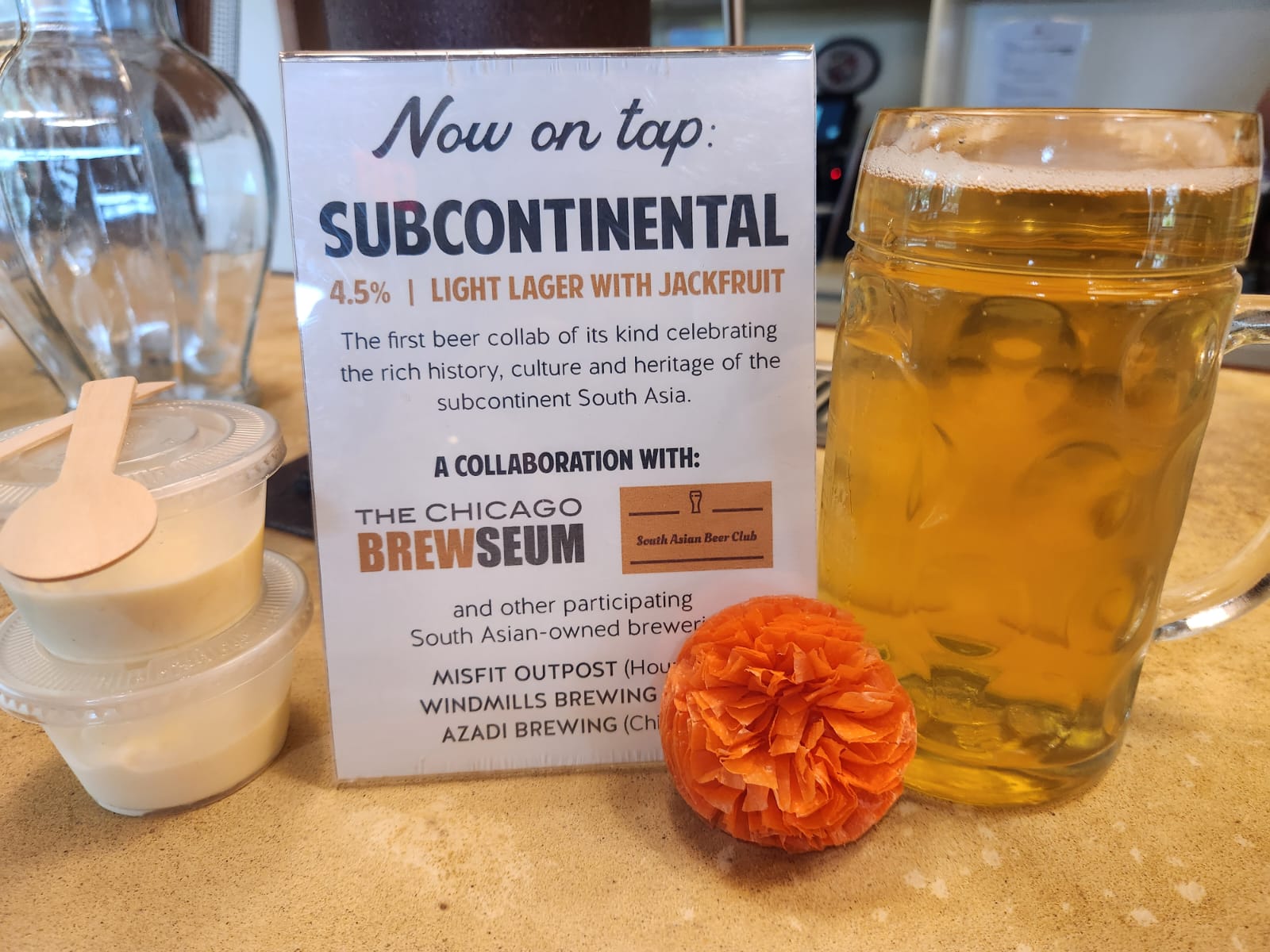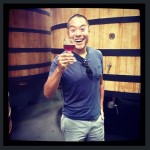 One of the most compelling developments in craft beer over the last decade has been the shift in appreciation toward incorporating authentic techniques and ingredients in brewing native to cultures outside of traditional European and North American roots. Now a group of South Asian beer industry members have teamed up to collaborate with Chicago's Brewseum to launch Subcontinental: A South Asian Beer Club Collaboration Brew.
In 2020, beer journalist and fellow PorchDrinking writer, Ruvani de Silva noticed a lack of representation from South Asian brewers and helped to organize an online forum for South Asians to share ideas and information about beer and brewing. The South Asian Beer Club sought to provide greater opportunities for other South Asians to get into beer, while also helping to unite current South Asian industry members through networking, education, and collaboration opportunities.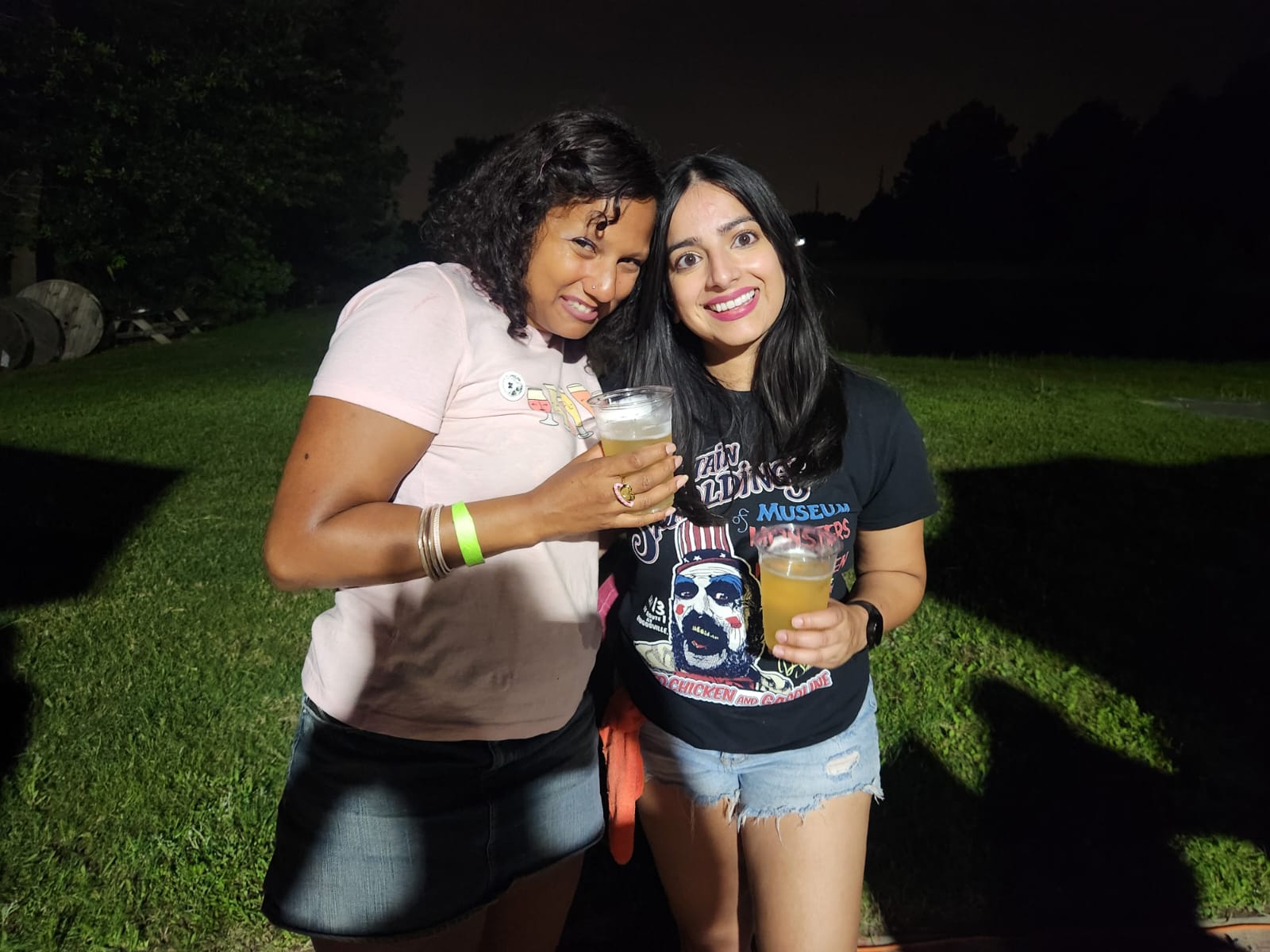 "Having visited a lot of breweries in the US in the previous few years, it was during lockdown that I began to think about how few people I saw in brewery taprooms who looked like me," said de Silva. "When I began researching via social media, I also found very few South Asians active in the large online beer communities on Twitter and Instagram. So I sought to create space to act as a resource for people of South Asian heritage in beer to go to to find each other, and also for those interested in learning more about South Asians in the industry."
The South Asian Beer Club would gain even greater steam by leading a panel titled "Where Are All The South Asians in Beer?" at the 2021 Chicago Brewseum Beer Culture Summit, the first panel at a US beer event made up entirely of beer industry professionals of South Asian Heritage. The Brewseum panel explored critical issues around being a South Asian in American craft beer, and asked relevant questions that allowed panelists to share their collective experience and expertise.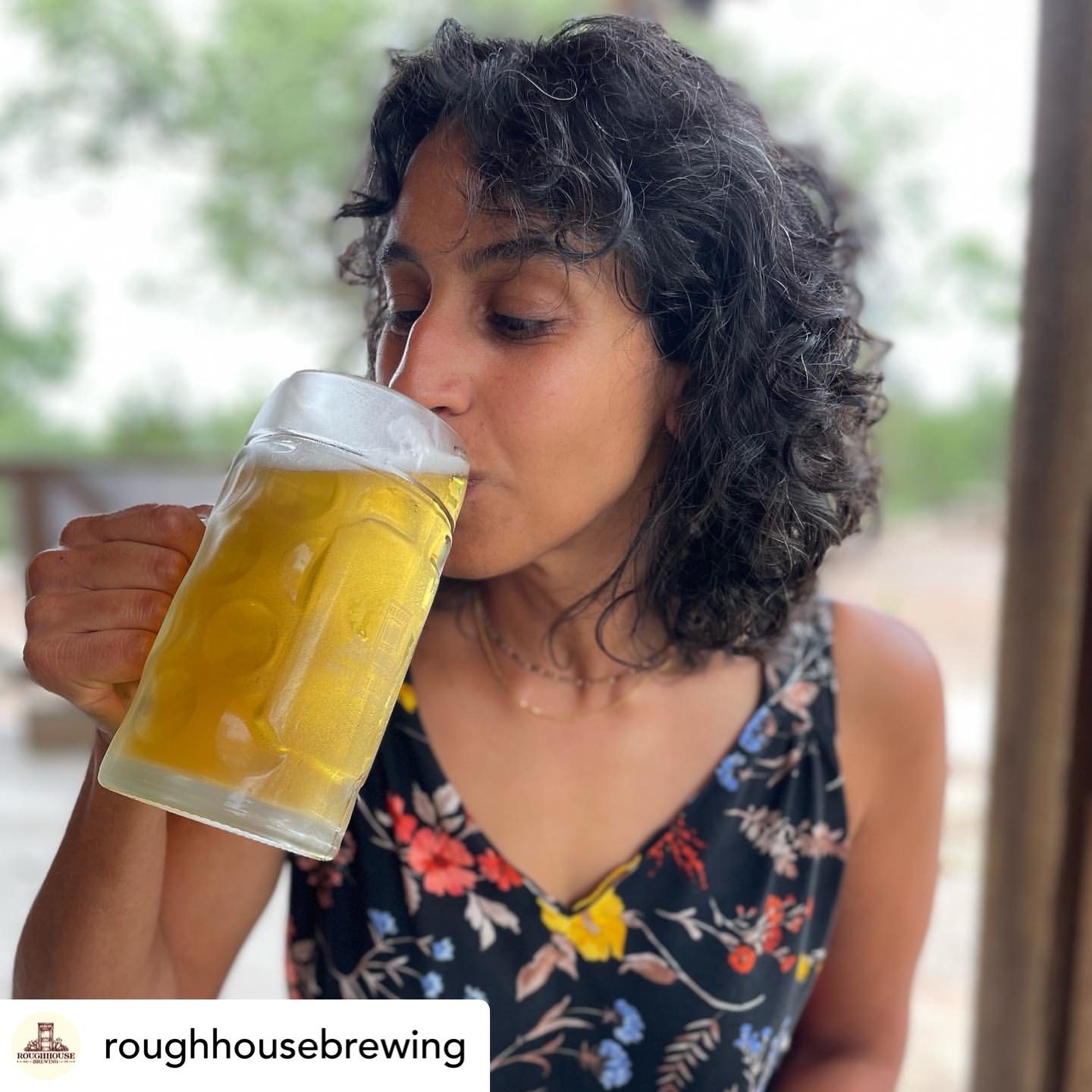 After the panel was re-aired at 2022's Beer Culture Summit, de Silva and Brewseum executive director Liz Garibay initiated plans to further drive momentum behind the project by organizing a collaboration between multiple breweries with South Asian ownership to help amplify the presence of South Asians in the US beer industry.
Comprised of brewers from three Texas breweries and an Illinois brewery, Subcontinental: A South Asian Beer Club Collaboration unites Roughhouse Brewing in San Marcos, TX, Misfit Outpost in Cypress, TX, Windmills USA in Dallas, TX and Azadi Brewing in Chicago, IL for the latest entry in The Brewseum's ongoing series of history and culture-focused collaboration beer releases.
Beyond just uniting South Asian brewers, Subcontinental is a jackfruit Lager, featuring the use of an ingredient of great cultural significance across South Asia. Jackfruit can be eaten ripe and unripe, curried and often used as a meat replacement due to its thick, chewy flesh. The plant's fruit, leaves and bark have also been used in traditional medicine, and wood from the jackfruit tree is used in certain Hindu and Buddhist ceremonies. It is also the national fruit of Bangladesh and the state fruit of the Indian states of Kerala and Tamil Nadu.
Stylistically, the choice of brewing a Lager was also intentional as Lagers are the most popular beer style consumed in South Asia. As a result, Subcontinental sought to capture a specific South Asian flavor that would be new to some drinkers in a fashion that would also be both approachable and exciting.
Subcontinental is now available on draft at Roughhouse Brewing and Windmills USA but has sold out at Misfits Outpost in Texas and will be available later this month at Azadi in Chicago. Stay tuned to their social channels for an update on it's release date.
---