5 Comments
Mountain Sun Brewery Collaboration Porch Pounder Release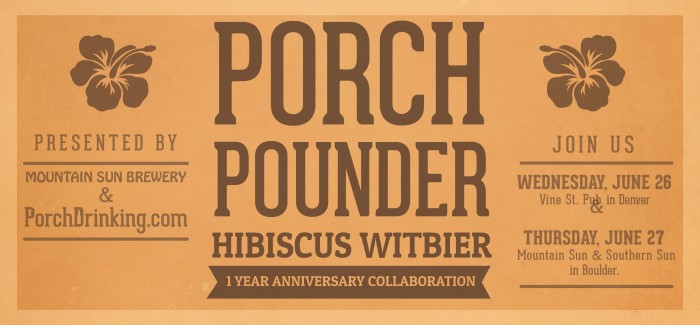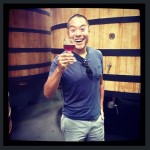 In honor of our "first year of being a real thing", we decided to brew a collaboration anniversary beer with Mountain Sun Brewery. John and Jeff were kind enough to give us the proverbial keys to the brewery and allowed us to brew our own recipe. So I tasked our resident homebrew experts Phil Joyce and Will Dozier to come up with something that would be perfect for our 1-year anniversary brew.
Behold, Porch Pounder Hibiscus Witbier, a floral, refreshing belgian style witbier perfect for the summer months.
Leading up to our 1 Year Anniversary Party on Saturday, June 29th, we'll unveil the Porch Pounder release at Vine Street Pub and Brewery in Denver on Wednesday, June 26 and Mountain Sun and Southern Sun in Boulder on Thursday, June 27.
Join us for the grand release of Porch Pounder at both locations. We look forward to meeting you there!