No Comments
Founders Brewing 20th Anniversary Release Calendar Announced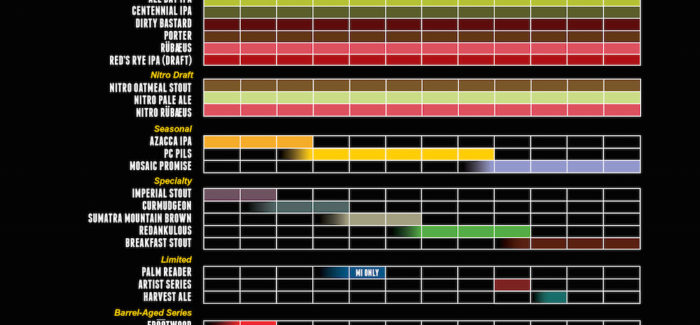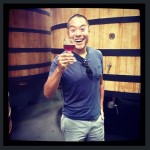 How does one of America's most iconic craft breweries celebrate 20 years of Midwest liquid gold? Founders Brewing's 20th Anniversary will be commemorated by dropping a special line of barrel-aged beers to bolster an already impressive overall portfolio.
The Grand Rapids based brewery first teased the announcement of a new line of barrel-aged beers on Wednesday, that will include a Frootwood, a new cherry ale aged in barrels that have held both bourbon and maple syrup. Frootwood releasing January 2017 will be joined by the cult worthy Kentucky Breakfast Stout releasing April 2017, and Backwoods Bastard Scotch Ale releasing November 2017 all aged in Bourbon barrels. That trio will also be joined by three other yet-to-be-announced barrel-aged gems.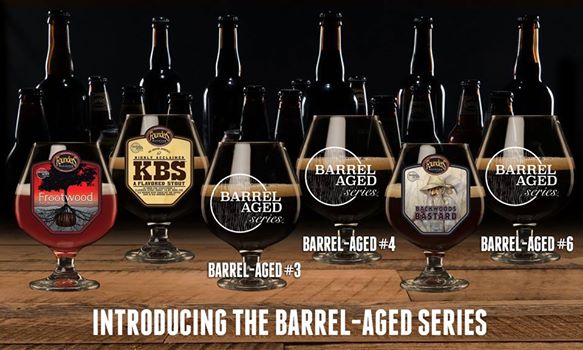 Founders also released further details on next year's lineup through their 2017 beer release calendar. Of the notable changes, their full seasonal lineup will now be available in 15-pack cans, in addition to 6-pack bottles, beginning with Azacca IPA in January 2017, PC Pils will be available April – August, and Mosaic Promise will be available September – December.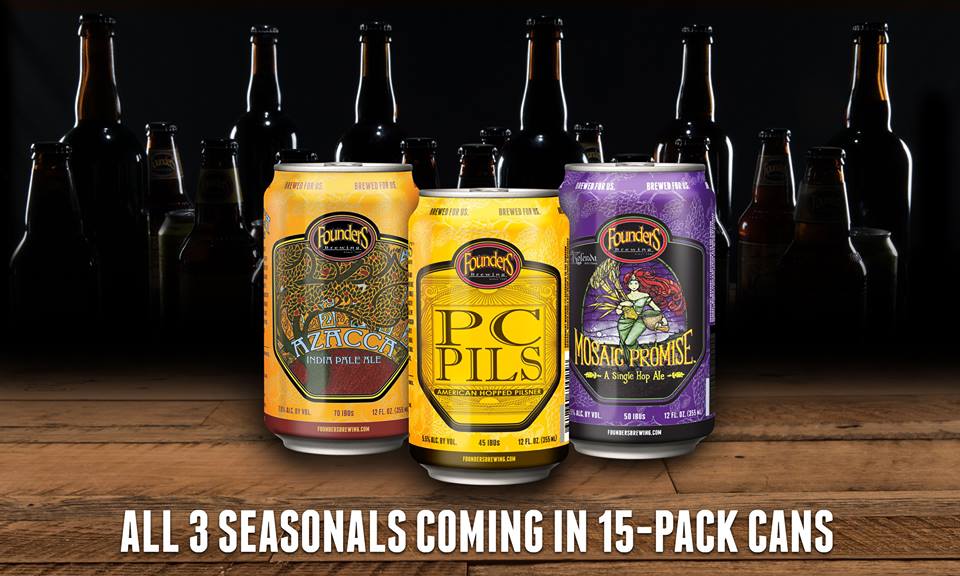 2017 will also signal the first time All Day IPA will be made available in the 19.2 oz tallboy format. The easy-drinking hop forward session IPA was the first beer to inspire Founders' push toward canning and the 19.2 oz will now be made available in convenience stores, ball parks and arenas.
Unfortunately with the addition of the new barrel-aged series, Founders has also announced the departure of Pale Ale and Devil Dancer.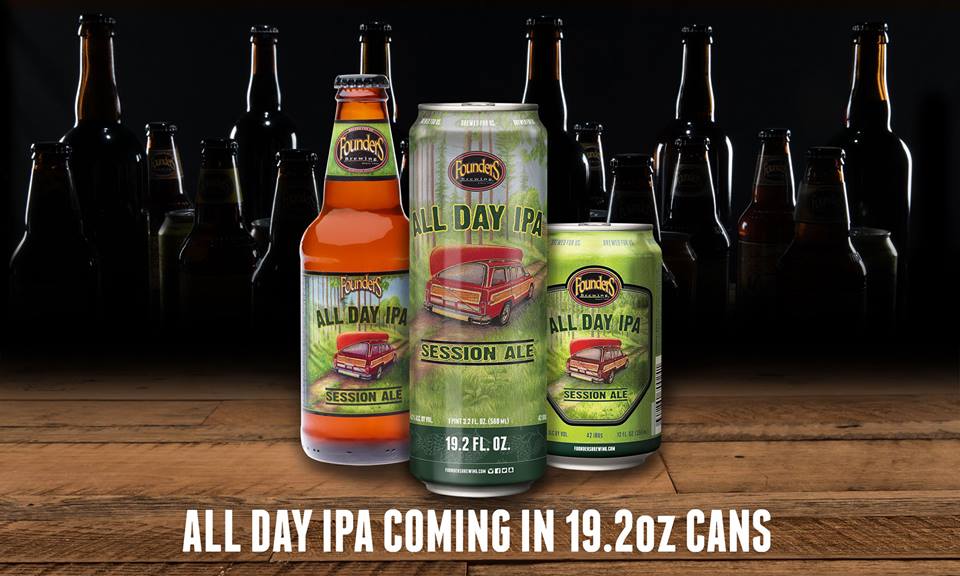 "We are amazed at what 2017 looks like for the brewery," says Co-Founder and President Dave Engbers. "Mike and I see the launch of the Barrel-Aged Series and the continued growth of All Day IPA as the culmination of years of hard work and sticking to our guns. We can't think of a better way to kick-off our 20th anniversary."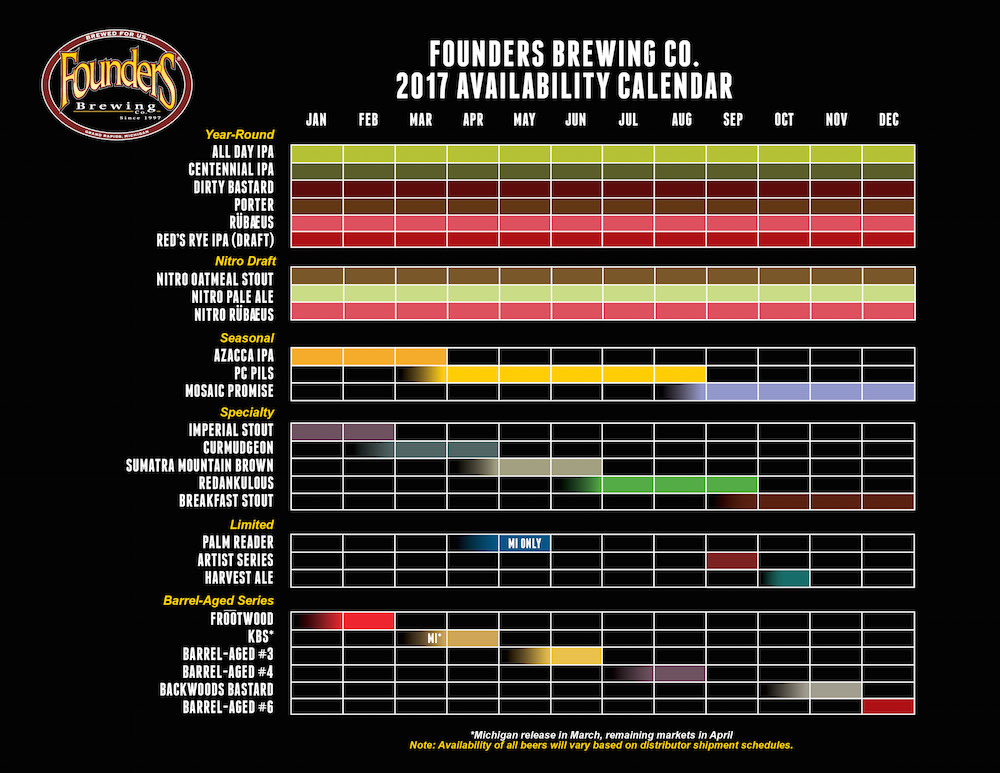 Founders Brewing is now one of the top 20 largest craft breweries in the U.S. and just announced distribution expansion to Washington, Oregon and Idaho in November. Stay tuned to PorchDrinking as we're hearing more expansion news is on the horizon.
---