No Comments
Cheboygan Brewing Company | Blood Orange Honey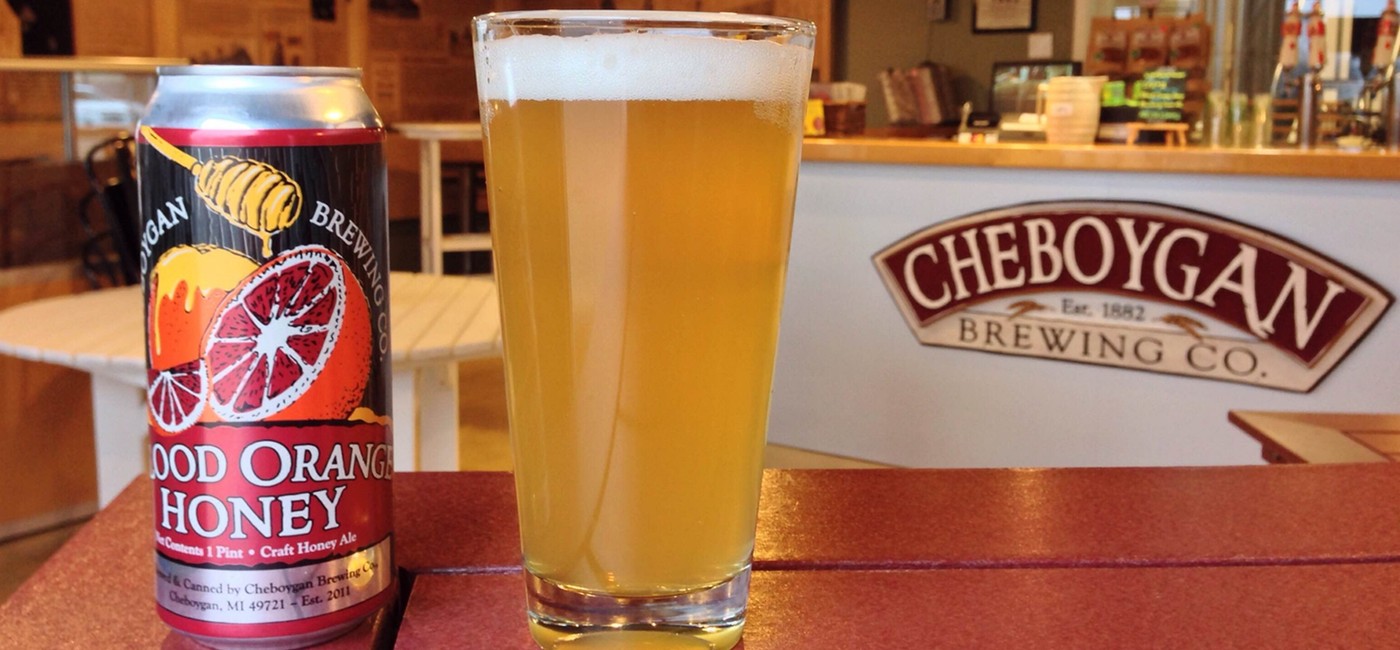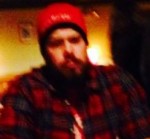 Photo credit: Alicia Lemorie, Cheboygan Brewing Company
5.7% ABV
I'm a sucker for anything orange: The Detroit Tigers, the Baltimore Orioles, the Houston Astros. My favorite flannel shirt is autumn colored. I drew my sun in the upper-right corner with a violent swirl of yellow and red-orange crayons, the color a child sees as unmanageable fire. Michelangelo, the Ninja Turtle. Carrot consommé. Sweet potatoes. Orange colored M&Ms and Reese's Pieces. The middle of candy corn. The 1/6th of the Rubik's Cube. The Little Orphan Orange Otter Pop. Fred Flintstone's orange Push Up. Crush. Sunkist. Orange Faygo mixed with Red Pop. Orange Fruit Stripe's unintentionally dissolving gum. Tang. Kool-Aid. Hi-C's Ecto-Cooler. Halloween Oreos. Orange chicken. Tangerines. The Cuties clementine, the Halos mandarin. Navels. The blood orange. Tangelos. The Cara Cara. The 5 ball, palmed, my earliest memory, wondering of its taste; neither it nor the 13 ball tasted anything of Fruit Brute or Yummy Mummy. What information I thought would be on exams, I highlighted in orange. A woman I once knew hated orange. She left. Orange stayed. The secret to Monopoly aside from releasing your inner bastard is building on St. James Place, Tennessee and New York Avenues. My copy of The Catcher in the Rye, its cover, once red, now sun bleached into orange. And in first grade, having just weaned myself off of scratch-and-sniff stickers, I found my fix in Mr. Sketch scented markers. I could have been anyone. I could have done anything. But twenty-four years ago, I lined my nostrils in orange, and now I'm here to tell you why beer tastes good.
I've sampled most beers that incorporate oranges, but there's only one I purchase regularly: Cheboygan Brewing Company's Blood Orange Honey, an American wheat ale brewed with honey and blood orange zest and puree. Its color is bright and golden, its aroma, unexpected and, like everything else about this beer, sweet and heavy on the orange. If you start every day with a glass of OJ, your evenings can now mirror your mornings. Wait for the honey to sneak up after your first taste, after the citrus subsides. Exhale deep and you'll find that an amber crystallization will linger if you let it—the honey coats the back of your throat subtly and adds to a bitter transition. If you're accustomed to hoppy beers, mentally prepare yourself before drinking. Grain and yeast impressions are not apparent, but they are there if you're looking for them, which is why I feel avid non-beer drinkers will find comfort here. Think beermosa, but not so thick. Drink this with pretzels and a good stone-ground mustard. If not enjoyed at snack time, consider this a dessert beer to pair with light, blander cakes: angel food or vanilla. Anything chocolate will accentuate the honey's curtness, if that's your thing.
I find the Blood Orange Honey is best seen as a signal to relax. This is my summer ale when I know I have the weekend off. It's a vacation beer, an I-loosened-up-my-schedule beer to be enjoyed with 70s psychedelic rock on transistor radios hung from limbs looming over decks. Drink it with the sulking dusk, that perfect time for walking streets in perpetual shade before streetlights click on. I used to minutely feel this way about Oberon (from Bell's Brewery in Kalamazoo, Michigan), a seasonal, tame-on-the-orange American wheat whose Spring-release signifies the upcoming summer, beer with what I toast to opening day of baseball. I still—and always will—hold Oberon in the highest of opinions, but I associate it solely with baseball, whereas the Blood Orange Honey is a year-round summer flavor I don't tire of that promises me sun and beaches through the winter. Certainty, on April 4th of this year, my bill was exclusively Oberon. Any weekend evening outside of that, Tigers' game or not, I'll weigh the difference between special and essential and will most likely choose Cheboygan.
https://www.instagram.com/p/BBasi0buDUp/?taken-by=cheboygan_brewing_co
---