No Comments
Crooked Stave – St. Bretta (Fall)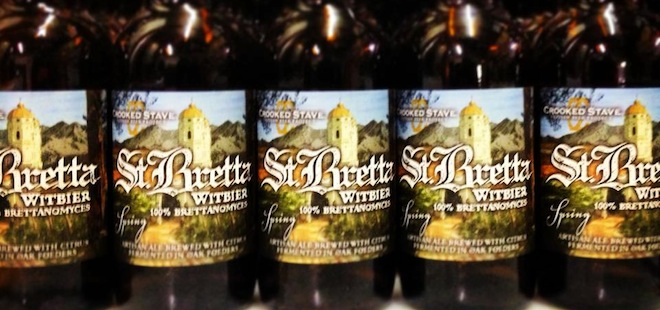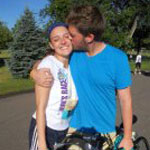 Beer: St. Bretta (Fall)
Brewer: Crooked Stave Artisan Beer Project
ABV: 5.5%
IBU: 25
I hate to admit that I had never really heard of Crooked Stave until the end of this past August. I was attending a homebrewer's competition for a local non-profit and was invited to guest judge. (Apparently my credentials at PorchDrinking and my affinity for beer were enough to give me the exclusive rights to judge.) When I arrived, I learned that I would be the only judge that night as the two brewers from "Crooked Stave" would not be able to show.
To which I replied, "Crooked Steve?"
A month later someone from PorchDrinking named-dropped Stave again. And sometime last week when one of my coworkers mentioned that they had an "amazing" sour beer from Crooked Stave the other day, I decided it was time. So, I hit up Argonaut on the way home from work and grabbed three bottles: Hop Savant, Surette, and St. Bretta.
Before I hop into this review, I'd like to formally apologize to the guys and gals at Crooked Stave. If I promote myself as a Denver beer connoisseur, I should probably not let something like the brew of Crooked Stave pass by me unnoticed. Because, let's be honest here, these guys have got it going on. And the fact that they have been brewing beer for less than four years is fucking awesome because it can only get better from here.
"Ugh… Everyone brews sour beers now…" Yes. They do. Because they are fucking delicious. Stop whining, dudes. Sour beers rock. And St. Bretta is one helluva sour beer. Now, I have to admit that I just now realized that St. Bretta has gone through different variations throughout the year, so consider this her "Fall Review".
With it's bright golden yellow color and beautiful pillowy foam, this beer looked to be the perfect one to dive in to after my brisk Fall run. It smelled zesty and refreshing and I couldn't help but dive in and drink the damned thing. Overall, extremely inviting! The taste, of course, was fantastic. I'm fairly picky when it comes to witbier, but this one knocked it out of the park. Most (European) witbier tends to flirt with the sourness, but St. Bretta embraced her sour nature fully. She was tart and citrusy and orangical. (Made up words express my feelings best.) I've heard complaints of a bitter after taste, but, alas, none was to be found. As for as witbiers go, Bretta performed very, very well.
I've heard rumblings that Bretta's Summer iteration was better than her current form. If this is true, then, good god, bring on Summer!