No Comments
Colorado Beer Beat | Bi-Weekly Beer Release Guide 1/26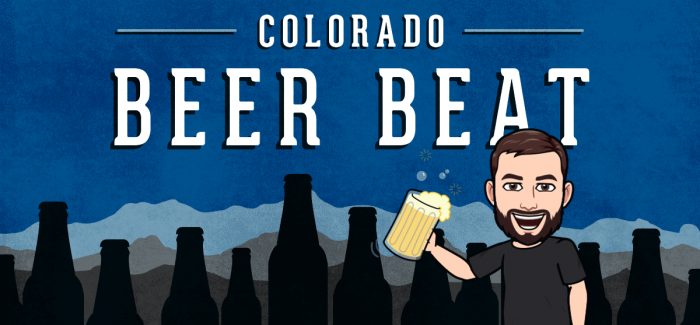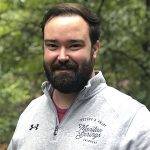 Welcome to the Colorado Beer Beat, a bi-weekly roundup of all of the new can releases around the state. From Denver to Grand Junction and everywhere in between, we have you covered. Be sure to check back on Thursdays (usually!) to find out what's new in the Colorado beer scene.
Just like that, January is almost over, and we're on our way to the month full of love, February. One of the things we love most (and probably you as well if you're reading this) is beer. There's nothing better on a cold day than a great dark beer! If you're looking to taste some amazing dark beers next weekend, be sure to grab a ticket to Wynkoop Brewing's Day of Darks beer festival on the 4th.
Day of Darks is sure to leave to feeling all warm and fuzzy, as you sample winter seasonals, Brown Ales, Stouts, Sours and Barleywines from a number of your favorite local breweries. Tickets can be found here!

4 Noses Brewing Co. –

8855 W 116th Circle, Broomfield, CO
Double Hammer — West Coast DIPA — 8.8%
Available NOW: 4-pack — 16oz cans
---

Cerebral Brewing – 1477 Monroe Street, Denver, CO
DDH Hollow Fang — IPA — 7.0%
Available NOW: 4-pack — 16oz cans – Pre-Order for Pickup at the Brewery
Forever Awake: NOLA Style — Imperial Coffee Stout — 8.0%
Available NOW: 4-pack — 16oz cans – Pre-Order for Pickup at the Brewery
Available NOW: 4-pack — 16oz cans – Pre-Order for Pickup at the Brewery
---

City Star Brewing –

321 Mountain Avenue, Berthoud, CO
Available NOW: 4-pack — 16oz cans – Pre-Order for Pickup at the Brewery
Red Ryeder — Irish Red Ale
Available NOW: 4-pack — 16oz cans – Pre-Order for Pickup at the Brewery
---

Great Divide Brewing Co. –

2201 Arapahoe Street, Denver, CO
Orabelle — Belgian-style Ale — 8.3%
Available NOW: 6-pack — 12oz cans
---

Joyride Brewing Co. –

2501 Sheridan Boulevard, Edgewater, CO
Loxodonta — BA Imperial Stout — 14.1%
Available NOW: Single — 375ml bottle
Loxodonta: Tahitian Vanilla — BA Imperial Stout — 13.9%
Available NOW: Single — 375ml bottle
Ace of Grace — Mango Golden Ale
Available NOW: 4-pack — 16oz cans
---

Knotted Root Brewing Co. –

250 N Caribou Street, Nederland, CO
Hello! Hello! — German-style Kolsch — 5.2%
Available NOW: $16 / 4-pack — 16oz can
Can You Still Have Fun? — Unfiltered Raspberry Coffee Stout — 8.3%
Available NOW: $23 / 4-pack — 16oz can
---

New Image Brewing Co. –

5622 Yukon Street, Arvada, CO
Dagon — English Barleywine — 6.4%
Available 1/27: Single — 16oz can
Cozy Vibes — Smoked Porter — 6.4%
Available 1/27: 4-pack — 16oz can
---
Our Mutual Friend Brewing Co. –

2810 Larimer Street, Denver, CO
Wave Motion: Terre Verte — Hazy IPA
Available 2/4: 4-pack — 16oz cans
Slow Tale (Collab w/ Trophy Brewing) — Barrel-Fermented Saison
Available 1/28: Single — 500ml bottle
---
Ratio Beerworks –

2810 Larimer Street, Denver, CO
Genius Wizard — Imperial Stout
Available 1/28: 4-pack — 16oz cans
Genius Wizard: Coconut Vanilla — Imperial Stout
Available 1/28: 4-pack — 16oz cans
Chai Spice — Imperial Stout
Available 1/28: 4-pack — 16oz cans
---

Vail Brewing Co. –

41290 US Highway 6, Unit B2/B3, Eagle-Vail, CO
Limited Visibility — Hazy IPA
Available NOW: 4-pack — 16oz cans
---

WeldWerks Brewing Co. –

508 8th Avenue, Greeley, CO
PB&J Fluff — Sour Ale — 5.0%
Available 1/27: 4-pack — 16oz cans — Pre-Order for Pickup at the Brewery
Colorado Ale — Easy-Drinkin' Ale— 4.3%
Available NOW: 4-pack — 16oz cans — Pre-Order for Pickup at the Brewery
Available NOW: 4-pack — 16oz cans — Pre-Order for Pickup at the Brewery
Limoncello Sour — Sour Ale — 4.7%
Available NOW: 4-pack — 16oz cans — Pre-Order for Pickup at the Brewery
---

Westbound & Down Brewing Co. – 1617 Miner Street, Idaho Springs

, CO
School Night — BA Blend of Imperial Stout & Barleywine — 14.5%
Available NOW: $32 / 4-pack — 8oz cans
---
WestFax Brewing Co. – 6733 W. Colfax

Avenue, Lakewood, CO
Westy Light — Lager — 4.2%
Available NOW: 4-pack — 16oz cans — Pre-Order for Pickup at the Brewery
Concussion Protocol — Belgian Quad — 10.9%
Available NOW: 4-pack — 16oz cans — Pre-Order for Pickup at the Brewery
Available NOW: 4-pack — 16oz cans — Pre-Order for Pickup at the Brewery
---