No Comments
Urban South & Verdant Brewing (UK) | Hop The Pond IPA
In just five years, New Orleans' Urban South Brewing has made a huge impact in the beer world and is currently one of the fastest-growing breweries in the U.S. With more than 200 beers released to date, multiple awards under their belt and newly expanded distribution across Alabama, Tennessee and Mississippi, Urban South are riding high and celebrating their fifth anniversary in style with a 15-beer collaboration project that includes some of the biggest names in U.S. craft beer. Drekker, American Solera, Aslin and Pontoon are all involved in this highly ambitious project that includes beer styles ranging from mixed-fermentation Table Beer to Fruited Pastry Sour to TIPA.
Nestled in amongst the list of dynamic and highly respected U.S. breweries is a name that may not ring too many bells on this side of the Atlantic but has huge, and much deserved, kudos over in the U.K. Based in the heart of the Cornish countryside, Verdant Brewing has spent the last seven years building a stellar reputation that's synonymous with high-quality, ultra-hoppy IPAs that burst with awesome juicy-tropical flavor. Annual releases of their much-loved big-hitting hazy DIPAs such as Pulp and Putty guarantee bottle-shop queues around the country and a visit to their taproom–complete with seafood bar–is a must for any beer lover's Cornish vacation.
While Verdant may not be familiar to Urban South's regular clientele at present, that's all about to change with the release of this new collaboration. Suitably titled Hop The Pond, this West Coast IPA was conceived via Zoom and features a mix of Simcoe, Mosaic Incognito and Mosaic dry-hopping to achieve a light yet satisfying resiny-pine tang with a gentle sweetness. The complex malt profile that combines Golden Promise and Caramalt offers a hint of toffee sweetness and a smooth, rounded finish. Alex Flores, Urban South's Head Brewer, is proud of the outcome.
"I think the modern take on the bitterness levels for a West Coast IPA makes this beer approachable, yet nostalgic in a way," Flores said. "I am a big fan of our Mosaic hops and think they play really well with the classic west coast Simcoe hops to create a particularly amazing hop profile."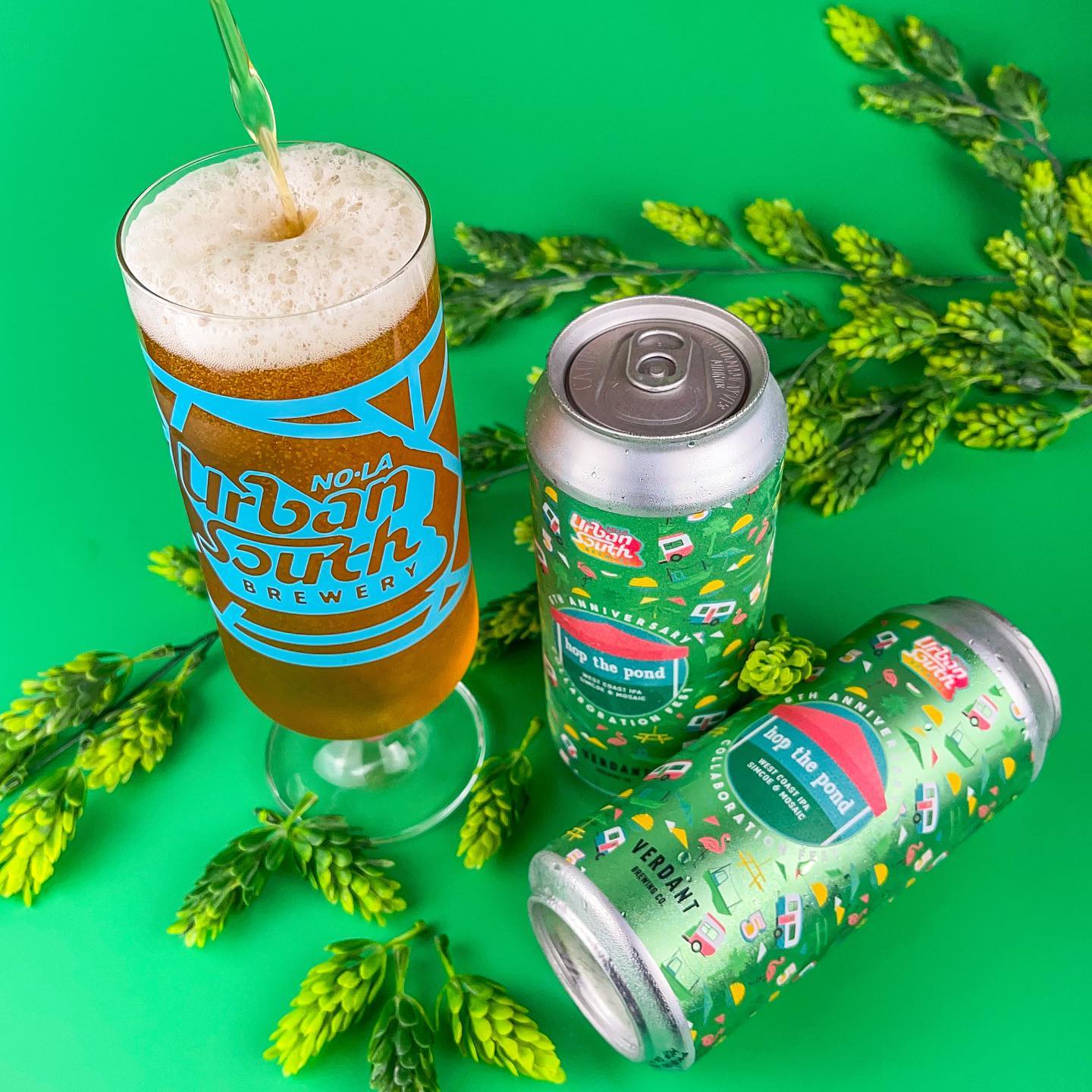 The connection between Urban South and Verdant is a personal one. Verdant's Head of Sales, James Goulding, first met Urban South's Sales Manager Don No when Goulding was working at U.K. mixed-culture doyens Wild Beer Co. and No was at Texas beer distributor Favourite Brands. No drove 12 hours from Aberdeen to Cornwall (an immense distance even by U.S. standards) to establish a strong business relationship; though both Goulding and No have moved on, Wild Beer can still be found in Texas.
"The beer came about from the long-standing friendship between Don and me," Goulding said, "and we know Alex makes some great beer."
The respect is mutual: "James is known for bringing outstanding beers to the public and his stellar reputation in the industry brought our attention to Verdant," No said.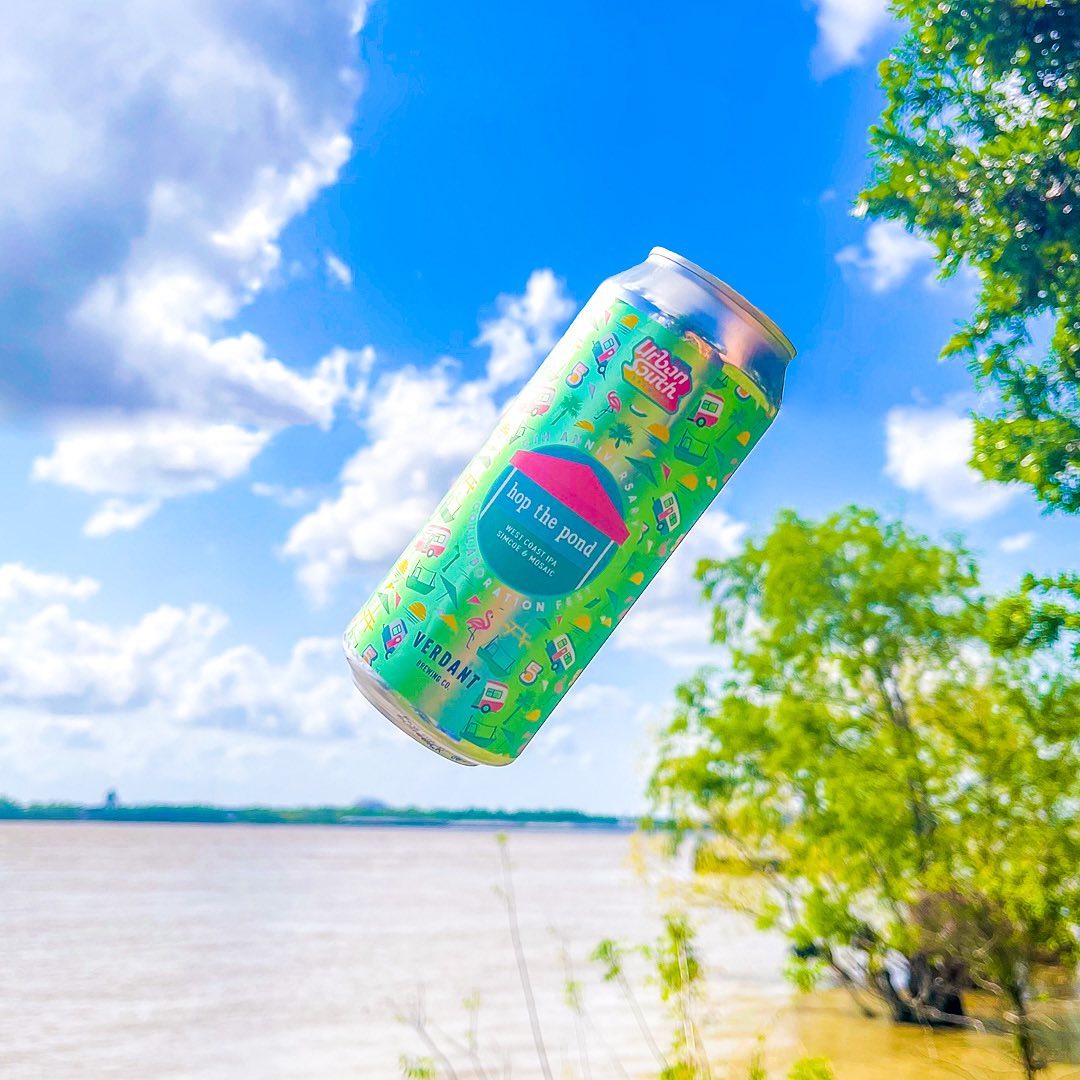 The Verdant team deliberately eschewed their usual hazy niche to take on the West Coast IPA in this series.
"We've been toying around with more West Coast style beers recently," Goulding said. "So a return to IBUs was nice to showcase, especially in NOLA where we've not (to our knowledge) sold anything!"
Flores agreed adding, "We like to consider what other breweries are interested in creating when working on these collaborative projects. We live in a hazy, fruited world right now and it was exciting to hear the Verdant team wanted to go in a bit of a different direction."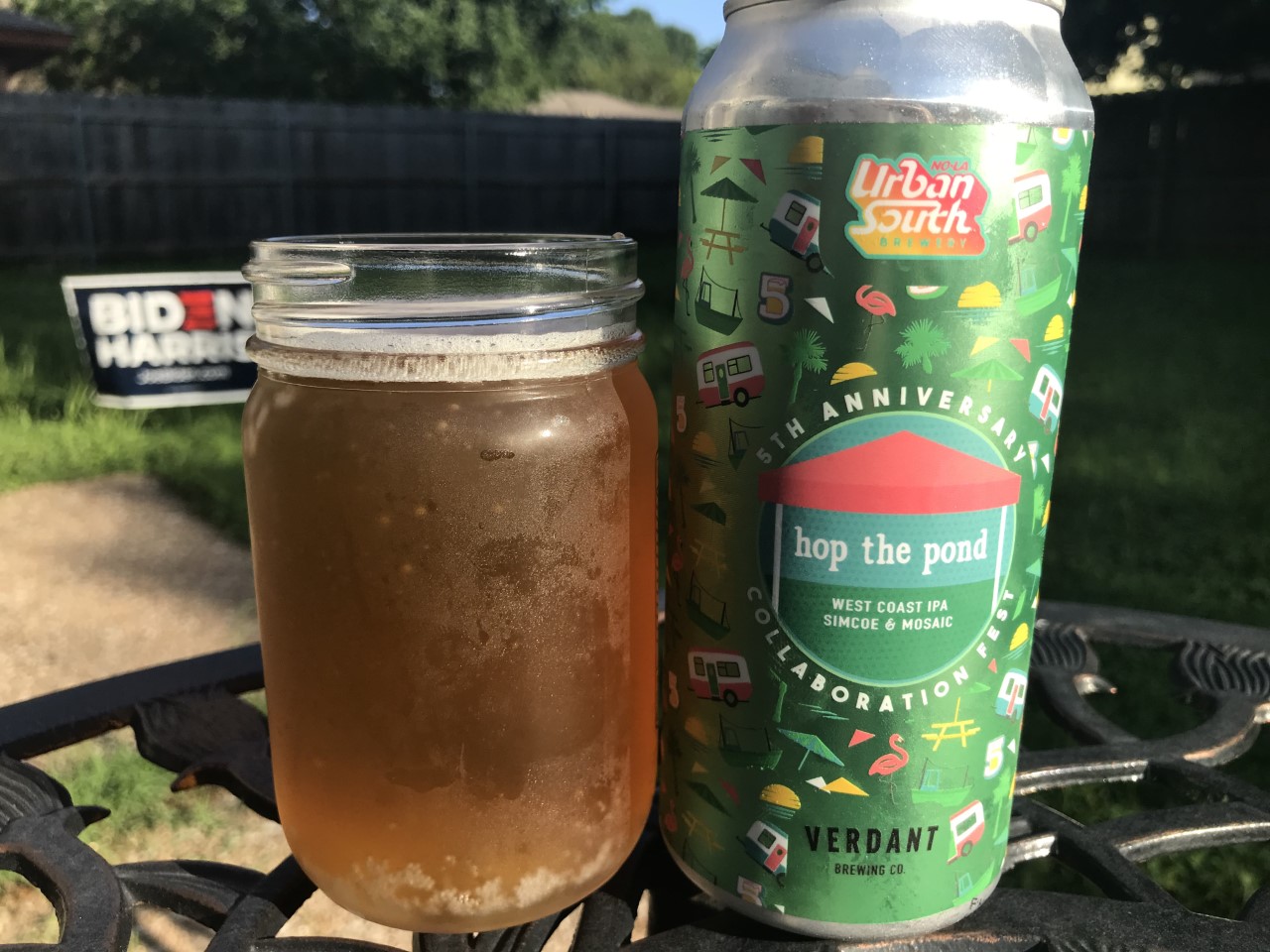 This rare and exciting collaboration is only available from Urban South's NOLA taproom, so U.K. fans will need to wait 'til the Verdant team decides to cook up their own batch.
---