No Comments
Batch Craft Beer & Kolaches | Jasmine Brett Pale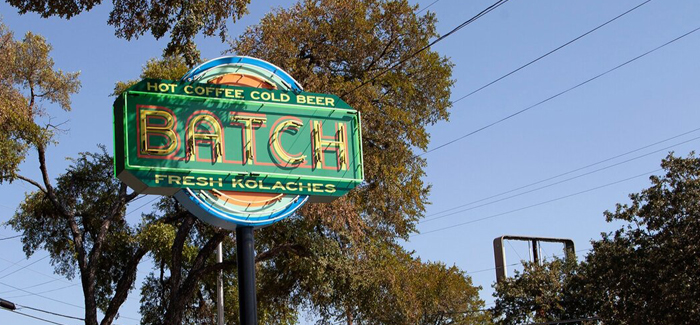 Batch Craft Beer & Kolaches has been an Austin staple for craft beer fans and kolache lovers for years, and in 2019, they opened a brewery adjacent to their beer garden. Since then, Head Brewer John Snyder has been brewing delicious and creative beers.
The Jasmine Brett Pale set to release this upcoming weekend was aged in stainless grundies for 12 months, then refermented with Texas wildflower honey and dry hopped. The resulting brew has a wonderful aroma coupled with the perfect light and drinkable balance designed for springtime. This level of thought and creativity goes into each beer brewed, and it's a calling card for Batch. That, and Snyder's dedication to always trying something new.
"We try not to repeat any beers," says Snyder. Even if the beer is similar to one previously released, the recipe is always a little different, which allows for a unique experience each time.
In the last year, Batch brewed 104 different recipes. Additionally, each one contains something special that makes it stand out. Whether it's their WAP (Wet Ass Pale) with macaroni, their Alishan with Sunrise Oolong Tea or their Abuelita XX with Xxtra Hot Cheetos, Batch has fun with their beers and keeps trying something new.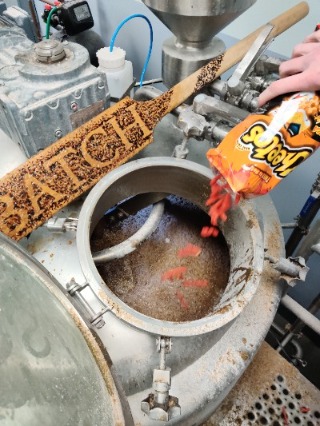 "Why bother do the same thing over?" posits Snyder.
This question is foundational to Batch's brewing process, and it's a reason they continue to try new things while creating fantastic beer.
Feature image: Batch Craft Beer & Kolaches
---