2 Comments
Getting a Woody | Odell's Fernet Aged Porter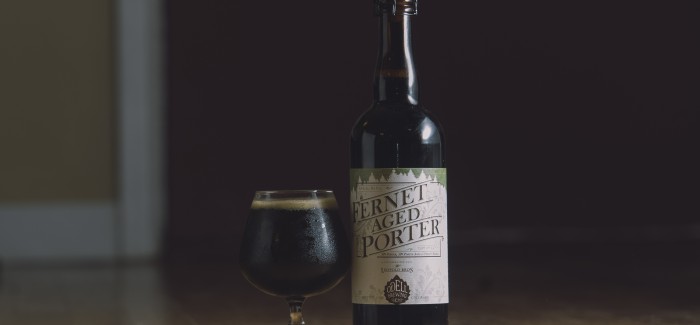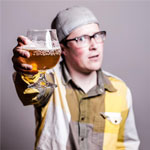 Background
Odell's Fernet Aged Porter
Style: Barrel Aged Porter
ABV: 9.8%
Great American Beer Fest just went down a few weeks ago and in the Denver area the amount of new beer reaching stores is insane; especially barrel aged beer. That made choosing a beer to showcase for this Getting a Woody extremely hard. (pun intended) In the past week, we have seen new beers from Crooked Stave ,River North, Boulevard, Prairie Artisanal Ales, Jester King and Oakshire just to name a few. I decided to take a look at a beer that may have flown a little bit under the radar, Odell's Fernet Aged Porter. Odell's collaborated with local distiller Leopold Brothers to procure freshly emptied Fernet Barrels. Fernet is an aromatic spirit that is made with a number of herbs and spices varying from brand to brand. Leopold's Fernet is made with lavender, honeysuckle, ginger root, bitter aloe, dandelion root, rose petals, chamomile, and peppermint and then aged in oak barrels for several months. Odell's created a robust porter to be aged in the freshly emptied barrels. Follow along as I taste this great creation.
Tasting
Odell's Fernet Aged Porter pours a deep black with a good amount of tan head; the darkness looks very inviting. . The smell bursts out of the glass unveiling oak, peppermint, and vanilla.  The smell lingers with a bit of sweet and roasty malt character that rounds out the whole experience. The first sip reveals memories of Andes Mints. Peppermint is largely present being balanced with chocolate, caramel, and roasty oak. The beer slowly finishes with a nice vanilla sweetness that coats the tongue. The beer has has a great feel upon the mouth almost approaching stout like characteristic but holding true the porter style. Overall, the beer is very unique and the fernet barrel provides addition to the porter base.
Aging
Fernet Aged Porter clocks in at 9.8% allowing this beer to be suitable for aging. They heavy aromatics and flavors from the barrel will fade over time letting the base porter shine through. Fell free to stash away a few of these goodies.
Recommendation
WillyD Approved. If you are in Odell's  10 state distribution area look out for this unique creation. Once again Odell's has made a fantastic beer that challenges the palate and provides a new experience.