No Comments
Ultimate 6er | More Netflix Original Programming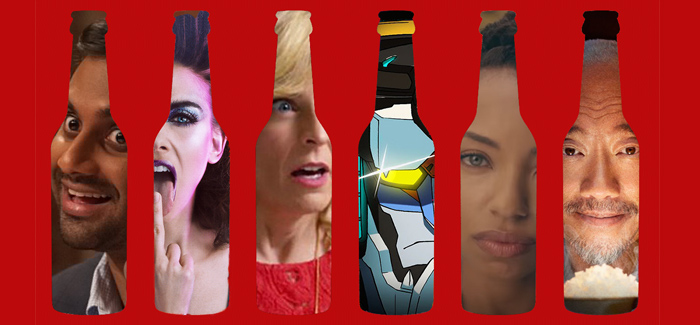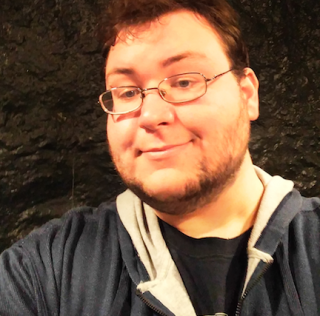 Netflix has become the new home for incredible original content spending six billion dollars for this year alone. As more people are ditching cable for the comfort of streaming, we expect to see shows that can do great things without corporate oversight. Last year, I talked about the best pairings with this company's more publicly renowned shows, but this time we'll point out the newer, more innovative series around!
There is no greater feeling than finding the new Netflix craze! So, if you are up for something new and exciting, check out this list of underrated joys!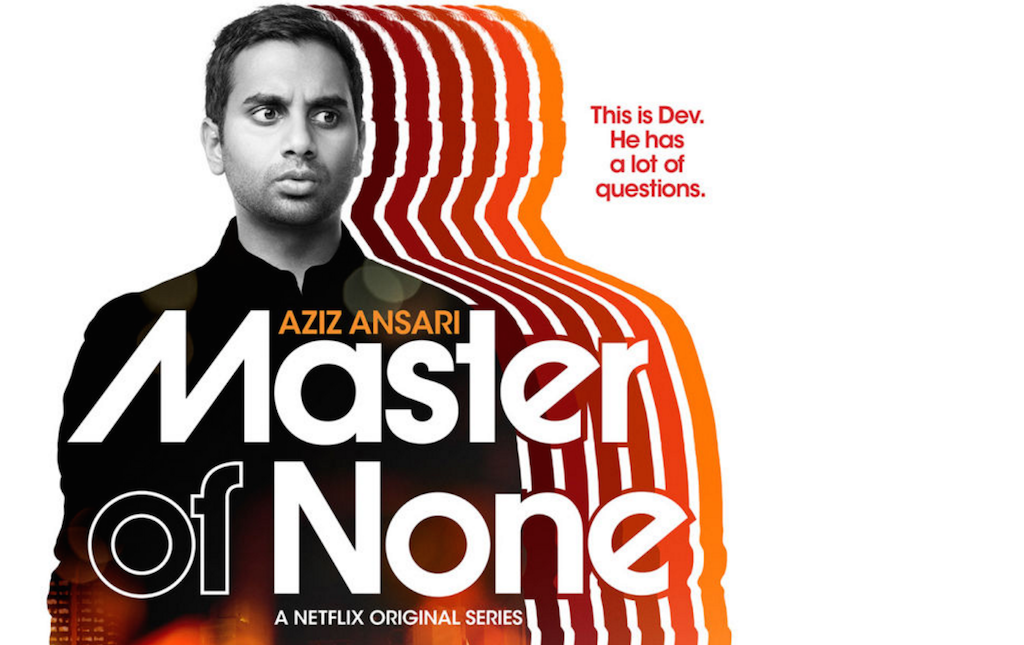 Master of None
The Bronx, NY | American IPA | ABV: 7.6%
Master of None is my absolute favorite show on Netflix. Aziz Ansari's semi-autobiographical dramedy as a rising Indian actor in NYC provides some of the best down-to-earth comedy you'll ever find. He combines a love for Woody Allen films and European rom-coms to bring insightful and downright hilarious statements on gender, religion, immigrants and long-term relationships. Master of None treats you well as episodes swing between funny, slice-of-life adventures to engaging, adventurous mini-movies including "First Date" and "Thanksgiving."
The Bronx Brewery sells No Resolutions as a "tremendously complex hopped-up IPA" and that matches perfectly with Ansari's lifestyle of non-committal worldliness. No Resolution's piney, musky profile fits in every whirlwind moment of Dev's life from club-going fun seeker to rubbing elbows with the biggest food personalities in the country. Any self-defined "master of none" would find solace in a beer that balances bready malts and lemony hops.
---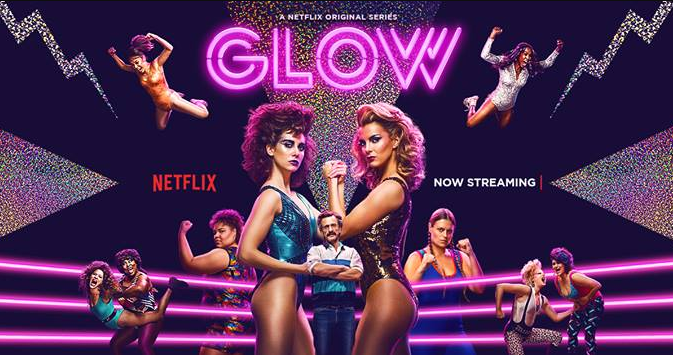 GLOW
Mountain View, CO | American Pale Ale | ABV: 5.5%
GLOW, a fictionalized re-telling of the 80s series' Gorgeous Ladies of Wrestling, is an incredibly fun romp of a TV series. Allison Brie, Betty Gilpin, and Marc Maron are part of one of the most entertaining ensembles for the year, which is really saying something on Netflix. The show doesn't just show you a glimpse into the development and growth of professional wrestling but also the demand for actresses to really take on physical roles.
Lady Justice Brewing has provided the ideal representation for this neon-soaked women's empowerment with Deconstruction SMaSH. This pale ale, like the origins of professional wrestling, focuses on the basics using just American 2-Row malt and Cascade hops. Deconstruction SMaSH brings the right level of punch to keep you refreshed during those balmy Nevada days.
---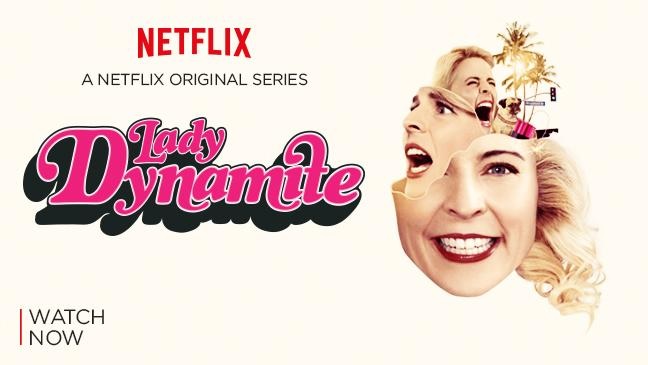 Lady Dynamite
Chicago, IL | Milk Stout | ABV: 5.6%
Lady Dynamite is perfect among Netflix's platform for thriving unorthodox comedy. Maria Bamford's surreal, meta-commentary gives the viewers a fascinating look at how humor can push one's ability to deal with anxiety and bipolar disorder. This show goes in directions beyond what you would expect from any sitcom by jumping between different points of time, talking dogs, and actors breaking the fourth wall.
Fat Pug is the ideal representation of Lady Dynamite in taste and tone. Maplewood Brewing Company have immortalized their pug Otto on the same level as Bamford's surprisingly insightful pug, Bert. It's a Milk Stout made for mellowing out after rough days featuring roasty malts and bittersweet chocolate. By giving this beer your undivided attention, you'll be rewarded with a full-bodied experience parallel to this one-of-a-kind program!
---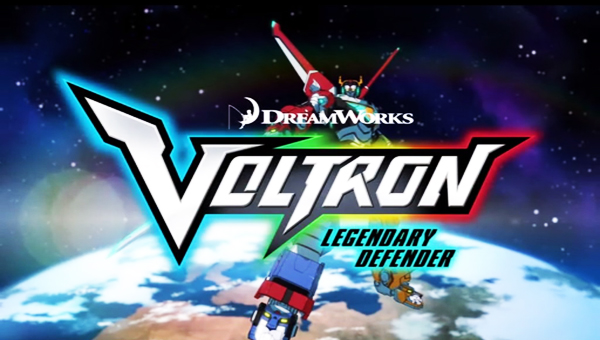 Voltron: Legendary Defender
Fort Collins, CO | English Pale Ale | ABV: 5.2%
Voltron is my favorite animated show on Netflix as it's one of the prime examples of resurrecting an old property through fresh new twists. Studio Mir, the same studio that animated The Legend of Korra, has created a really engaging space opera about the meaning of justice and responsibility for all ages. There are laughs, action and creative universal building that would bring a smile to anyone's face, especially as we watch Keith, Shiro, Lance, Pidge and Hunk come together as one.
I'm calling Odell the Voltron of Fort Collins because 5 Barrel Pale Ale is the pinnacle of stacking flavors. An addition of hops in a beer is good, but five of them combined create this magnificent pale ale for any drinker's quarry. 5 Barrel is even powered by Crystal hops for that classic floral, earthy-spice taste. The mild, quenchable body of this light pale ale is perfect for a binge-able show of Voltron's caliber. This is a beer that knows how to form a head!
---
Dear White People
Pawtucket, RI | German Pilsner | ABV: 5.2%
Dear White People is the unexpected 2017 hit of Netflix's explosion of content. Justin Simien brings new dimension to his already great movie writing the best, smartest dialogue you'll find today. You get an incredible ensemble of African-American actors and actresses unraveling the complexities of self-identification and public perception in this fictional Ivy league school. It's a sprawling nuanced discussion of race that is incredibly witty and funny when you'd least expect it.
A Bohemian Pilsner is the ideal beer when you want to rage at the party, but still flex that pedantic intellect. Narragansett's version provides that easy-drinking alternative produced right in the middle of Ivy League country against the standard kegged macrobeers. Like many scenes in Dear White People, this pairing will bring forth great conversation reminiscing about its message and clever wit over easygoing nights in the dorms. There's no better combo for imbibing and philosophizing!
---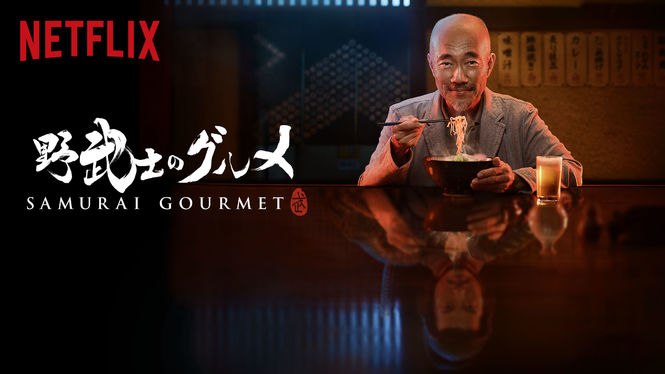 Samurai Gourmet
Brooklyn, NY | Farmhouse Ale | ABV: 7.2%
I imagine many of you looking through this list are going: "What the heck is Samurai Gourmet?" The answer is a hidden gem found in Netflix's treasure trove about a Japanese retiree Takeshi (Naoto Takenaka) who rediscovers his passion for food and life through his newfound freedoms. Whenever he doubts himself, he'll fantasize the alter ego of a risk-taking samurai who enjoys what he wants without worrying about the expectations of others. This mellow show beautifully encapsulates the craft beer fan's spirit, as the first episode is about him discovering the joy of beer with an afternoon meal.
Brooklyn Brewery's Sorachi Ace has an incredible reputation as one of the most versatile food pairing beers on the market thanks to it's splendid depth of flavor. Episodes centered on Japanese staples of yakitori and Oden would be complimented wonderfully by the saison's lemony/herbal notes. This show encapsulates so much of the craft beer lover's spirit whether you're enjoying mid-meal drink or going back to your first hoppy love. The spirit of Netflix and Chill comes alive here!
Netflix's stream of original content won't be ending soon as we get more television shows, stand-up specials, and movies in the coming years. So I implore all the readers as you scroll through the Netflix catalog, find the ideal beer pairing for your next big binge watch! Netflix and Cheers!
---