No Comments
Loveland Aleworks | Blackberry Lemon Bar Sour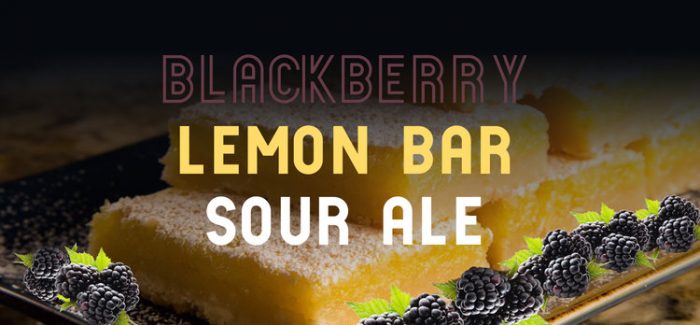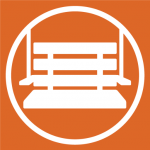 Summer is in full swing. That means weekends and evenings go from on the couch with Netflix to the porch or patio, trading in the chocolate for the more fruit-inspired desserts, and throwing back a few brews as the days get longer.
Sours tend to see an upswing in production and popularity in the warmer months, as they supply a balance of refreshing zest and irresistible pucker. Sours have become the antithesis of IPAs, and it seems that drinkers from either of these two camps stand their ground when it comes to their beverage of choice for the summer.
Loveland Aleworks caters to both IPAs and sours drinkers, having solid offerings on both sides of the aisle. Not in an IPA mood during my last visit, I had the latest in their Lemon Bar Sour series, this one with blackberry.
The Look
The first thing you'll notice is the dark, purple hue to this beer. It's reminiscent of the midnight sky you see while camping in the mountains or just after a summer rainstorm.  It's a lovely color, looking like a syrup you'd find on the inside of a blackberry peach cobbler in the best way. Certainly not transparent, it's a sour's response to the hazy IPA.
https://www.instagram.com/p/Bt1mfofg7wl/
The Aromatics
Lemon is an easily recognized smell; potent, tangy, and apparent. However, Loveland Aleworks figured out how to make the scent of lemon and citrus obvious without being overpowering. The blackberry smell is subtle, much like that of an actual blackberry, but it is there, and the sight of the beer itself helps bring out the smell. There's also a hint of cooked sugar, similar to the brûléed top you'll often find on a well-baked lemon bar fresh out of the oven.
The Taste
Pucker. Up. Traditionally, you want to give yourself two sips of a sour before you make any judgement: one to overcome the sour shock, and the second to get a real taste of the flavor. This bad boy is extra special, and took a third sip to really overcome that initial pucker. Once you jump that hurdle, though, boy is this a good beer.
There's a traditional kettle sour taste at the front, with the juiciness of a ripe blackberry prominent from the get-go. You get the pop you'd associate with biting into a blackberry, which is the ideal sip for a hot Colorado day. The lemon zest breaks through at the end of the swig, as you get the same refreshing taste that you'd get as if you squeezed lemon juice onto a plate of food.
All-in-all, Loveland Aleworks brings another great entry in its Lemon Bar Sour series to the table. As summer continues on, stop by Aleworks' taproom on Loveland's Fourth Street and lookout for any other similar offerings in a taproom near you.
Feature image courtesy of Loveland Aleworks.
---