No Comments
Colorado Beer Beat | Bi-Weekly Beer Release Guide 1/28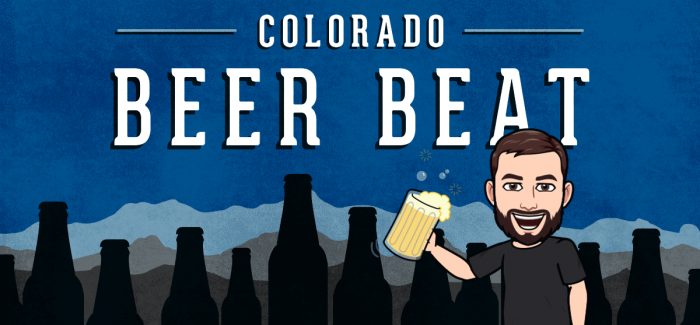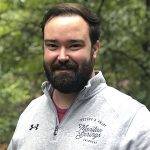 Welcome to the Colorado Beer Beat, a bi-weekly roundup of all of the new can releases around the state. From Denver to Grand Junction, and everywhere in between, we have you covered. Be sure to check back on Thursdays to find out what's new in the Colorado beer scene.
With stout month quickly approaching, you're going to need to pick up some new beers ASAP. Now if only there was a place you could go to find out what new options you'll have to start off February… might as well just keep reading.
If you're looking for a way to finally get out of the house, why not head over to Briar Common? They've got a 3-course Valentine's day dinner that includes a beer pairing. Sounds like the perfect way to spend Valentine's day with the beer lover in your life!

Baere Brewing –

320 Broadway, Denver, CO
Less Talk, More Hops — DIPA — 8.5%
Available NOW: $18 / 4-pack – 16oz cans – Pre-Order for Pickup at the Brewery
Blueberry Moonlight Magic — Stout with Blueberry — 5%
Available NOW: $16 / 4-pack – 16oz cans – Pre-Order for Pickup at the Brewery
Raspberry No Line — Imperial Stout — 9.8%
Available NOW: $20 / 4-pack – 16oz cans – Pre-Order for Pickup at the Brewery
Blackberry Table Sour — Sour Ale — 4.3%
Available NOW: $20 / 4-pack – 16oz cans – Pre-Order for Pickup at the Brewery
---

Cerberus Brewing Co. –

702 W Colorado Avenue, Colorado Springs, CO
Tiny Umbrella Party — IPA — 7%
Available NOW: 4-pack – 16oz cans
---
Cerebral Brewing – 1477 Monroe Street, Denver, CO
Deferred Stimulus — DIPA — 8.4%
Available NOW: $18 / 4-pack – 16oz cans – Pre-Order for Pickup at the Brewery
Account Suspended — DIPA — 7.8%
Available NOW: $18 / 4-pack – 16oz cans – Pre-Order for Pickup at the Brewery
Available NOW: $18 / 4-pack – 16oz cans – Pre-Order for Pickup at the Brewery
Entropy Inversion — DIPA — 8%
Available NOW: $18 / 4-pack – 16oz cans – Pre-Order for Pickup at the Brewery
---

City Star Brewing –

321 Mountain Avenue, Berthoud, CO
Pineapple IPA — West Coast IPA
Available NOW: $16 / 4-pack — 16oz cans – Pre-Order for Pickup at Brewery
---
Joyride Brewing Co. –

2501 Sheridan Boulevard, Edgewater, CO
Czech the Rhime – Czech Pilsner
Available NOW: 4-pack — 16oz cans — Pre-Order for Pickup at Brewery
---

Knotted Root Brewing Co. –

250 North Caribou Street, Nederland, CO
I'm A Fancy Boy! — Unfiltered DIPA — 8%
Available NOW: $20 / 4-pack – 16oz cans – Pre-Order for Pickup at the Brewery
Thick Blueberry Crisp Goo — Unfiltered Smoothie-style Berliner — 7.2%
Available NOW: $22 / 4-pack – 16oz cans – Pre-Order for Pickup at the Brewery
Concepts — Unfiltered DDH IPA — 7.2%
Available NOW: $18 / 4-pack – 16oz cans – Pre-Order for Pickup at the Brewery
---

New Image Brewing Co. –

5622

Yukon Street, Arvada, CO
Big NELSON Energy — DIPA — 9.5%
Available 1/30: $20 / 4-pack – 16oz cans – Pre-Order for Pickup at the Brewery
Green & Orange — Gummi IPA — 7.8%
Available 1/30: $16 / 4-pack – 16oz cans – Pre-Order for Pickup at the Brewery
Straight Tripplin — Triple West Coast IPA — 10.5%
Available 1/30: $16 / 4-pack – 16oz cans – Pre-Order for Pickup at the Brewery
---

Odd13 Brewing –

301 E Simpson Street, Lafayette, CO
Real Heroes — DDH IPA — 7%
Available 1/29: 4-pack – 16oz cans
---
Outer Range Brewing Co. –

182 Lusher Court, Unit #2, Frisco, CO
Supergalactic — Belgian-Style Wit — 4.9%
Available NOW: $12 / 4-pack – 16oz cans – Pre-Order for Pickup at the Brewery
Fresh Pallete — IPA — 7.2%
Available NOW: $16 / 4-pack – 16oz cans – Pre-Order for Pickup at the Brewery
---

River North Brewery –

6021 Washington Street Unit A, Denver, CO
Project: First Ascent — DIPA — 11.1%
Available NOW: $12 / 4-pack – 12oz cans – Pre-Order for Pickup at the Brewery
DOUBLE CASK J. Marie — Twice Barrel Aged Saison — 10.5%
Available 1/30: 375ml bottle – Pre-Order for Pickup at the Brewery
---
Something Brewery –

117 N Main Street, Unit A, Brighton, CO
Cats with Jet Packs — Cotton Candy Kettle Sour — 5.5%
Available NOW: $18 / 4-pack — 16oz cans
---

Station 26 Brewing Co. –

7045 E 38th Avenue, Denver, CO
Pineapple Coconut Sherbert — Pastry Sour — 6.3%
Available NOW: $14 / 4-pack – 16oz cans – Pre-Order for Pickup at the Brewery
---
Ursula Brewing Co. –

2101 N Ursula Street, Unit 10, Aurora, CO
Hankering — Gose Style Ale
Available NOW: 4-pack – 16oz cans
---

WeldWerks Brewing Co. –

508 8th Avenue, Greeley, CO
Banana Split — Wheat Ale — 7%
Available NOW: $16 / 4-pack — 16oz cans — Pre-Order for Pickup at the Brewery
It's a Unicorn Thing — DIPA — 8.6%
Available NOW: $18 / 4-pack — 16oz cans — Pre-Order for Pickup at the Brewery
Blueberry Crunchee — Imperial Blueberry Granola Berliner Weisse — 7.4%
Available 1/29: $20 / 4-pack — 16oz cans — Pre-Order for Pickup at the Brewery
PB&J Fluff — Sour Wheat Ale — 4.6%
Available 1/29: $16 / 4-pack — 16oz cans — Pre-Order for Pickup at the Brewery
---
WestFax Brewing Co. – 6733 W. Colfax Avenue, Lakewood, CO
Assorted Variety — Peanut Butter Stout — 8.3%
Available NOW: $20 / 4-pack — 16oz cans – Pre-Order for Pickup at the Brewery
Spirit Guide No. 7 — Hazy IPA — 7%
Available NOW: $18 / 4-pack — 16oz cans – Pre-Order for Pickup at the Brewery
Salted Caramel Tears of our Enemies — Scottish Ale — 7.1%
Available NOW: Single — 16oz can – Pre-Order for Pickup at the Brewery
---

Wiley Roots Brewing Co. –

625 3rd

Street, Greeley, CO
Ice Cream Truckz: Australian for Ice Cream Truck — Pastry Sour Ale
Available 2/4: $26 / 4-pack —16oz cans — Pre-Order for Pickup at the Brewery
Ice Cream Truckz: Strawberry Coconut Snowmobile — Pastry Sour Ale
Available 2/4: $26 / 4-pack —16oz cans — Pre-Order for Pickup at the Brewery
Ice Cream Truckz: Turtle Powered Van — Pastry Sour Ale
Available 2/4: $26 / 4-pack —16oz cans — Pre-Order for Pickup at the Brewery
Neon Mixtape — Sour IPA — 6.5%
Available NOW: $16 / 4-pack —16oz cans — Pre-Order for Pickup at the Brewery
---
Woods Boss Brewing –

2210 California Street, Denver, CO
What the Truck!?! — DIPA — 9.8%
Available 1/29: $18 / 4-pack —16oz cans — Pre-Order for Pickup at the Brewery
Czech Dam — Pilsner — 5.5%
Available NOW: $14 / 4-pack —16oz cans — Pre-Order for Pickup at the Brewery
---