No Comments
Ultimate 6er | Summer Adventures in Michigan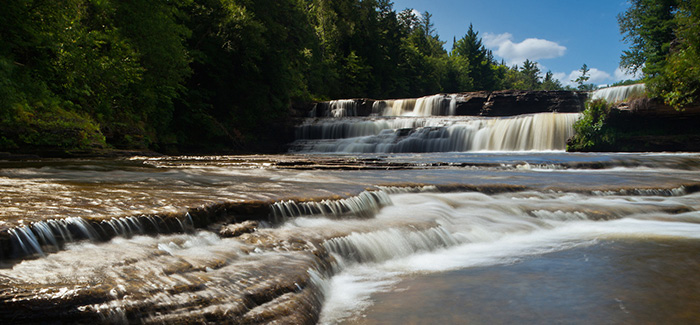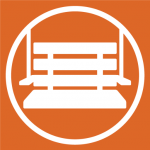 Michigan is one of those places that never stops. Despite jokes about two seasons (winter and road construction) the truth is, every season begins and ends and brings with it the sort of activities that seem as if they only happen in movies. There is skiing and snowmobiling in the winter, gardens of wildflowers and baby animals in spring, and hills and landscapes full of red, yellow and orange in the fall. It's summer, however, when Michigan truly comes alive, mostly because the state is littered with natural and human-made beauties that couldn't possibly be in one area of the world. It's with this in mind that for this week's Ultimate 6er, we have six Michigan summer adventures and the beers that will make them even better.
https://www.instagram.com/p/ByGD3PWgxDy/
Being surrounded by four of the Great Lakes, Michigan's vicinity to so much water means boats, boats, boats. That many water vessels require all the lighthouses. Michigan has over 129, some active, some inactive, some museums, and all of them unique.
It's not surprising, then, that for many a weekend getaway to see some of the most beautiful is common. So common, that tourist industries throughout Michigan are built around the lighthouse. Wineries, breweries, restaurants and events invite people to see these decades and centuries-old places. But that's not what pulls people in. The real draw is the lights at night, and being in a place designed for romance. This sort of thing requires something special, not quite a beer, not quite a wine — instead, a cider from Fennville, Michigan – Virtue Cider Rosé.
https://www.instagram.com/p/BydEZR5luj7/
From one end of the spectrum to the other–while lighthouses bring romance to mind, mining is risky and full of the unknown. Michigan has a rich history of mining, particularly in the Upper Peninsula, where the abundance of copper and other minerals once made Calumet a significant contender for Michigan's state capital.
Currently, there are over 146 active and inactive mines throughout the state, but the most impressive is the Calumet, Michigan Quincy Mine, with its 92 level, 9,200 foot deep Shaft House No. 2. Until the last two decades, this was the deepest mine in the world. For those adventurers looking to search under the earth, in the summer Quincy offers guided tours seven days a week from 9:30 am to 5:00 pm. After going deep into the ground in Calumet, it's only natural to have a beer, so why not make it Keweenaw Brewing Company's Level 92, a black IPA named for Quincy's historically deep shaft house?
https://www.instagram.com/p/Bmg6noBnhzO/
Voted the most beautiful place in America by ABC's Good Morning America, Sleeping Bear Dunes has a glorious lakeshore surrounded by greenery, forests, and sky-high dunes to explore and relax near. Michigan summer visitors who partake in the "Dune Climb" are rewarded with a stunning view of Glen Lake and the chance to run (or roll) back down to the picnic area from the top. (You probably shouldn't roll) Some don't stop at the top of the climb, and move on to find a private place among the miles of dunes, and try not to get lost, although it's not hard to do, and I'm sure it's not particularly fun. What is fun, though, is getting back to that picnic area and finding yourself drinking Lost Dune Blueberry Ale by New Holland Brewing. It will refresh after that long climb and giggly run back down.
https://www.instagram.com/p/ByTXlNyBqEp/
The natural beauty of Michigan is not limited to the dunes, trees and lakes. Rock formations of extraordinary size, shape and color litter the landscapes of the states, making them hotspots for Instagrammers and tourists alike. Few spots bring the Michigan summer crowds like the Upper Peninsula's Pictured Rocks. The name tells you all you need to know – Pictured Rocks is a cliff face decorated with strips of natural colors. Located on the shores of Lake Superior, years of water erosion has formed tunnels, unique sculpted landscapes, and waterfalls, making it ideal for kayaking and sightseeing. It's a place for rest, relaxation and forgetting all the problems in the world. This is why we've paired it with Perrin Brewing Company's No Problems session IPA. What a great way to spend a long weekend.
https://www.instagram.com/p/Bx0uFpfnuMg/
In Michigan, summer is the city of Grand Haven, with its beaches, parties, summery vibe, and fun for the whole family. But it's also Oberon. The two fit together like peaches and cream, hamburgers and hotdogs, baseball and crackerjacks, and red, white and blue.
https://www.instagram.com/p/Bx5fphRlcb2/
Stretching over 13 miles and 50,000 acres, Tahquamenon Falls State Park is a gem tucked way up north in the U.P. on the Tahquamenon River, surrounded by undeveloped woodland. The crowning jewel of a park filled with waterfalls is its Upper Falls, 200 feet across with a 50-foot drop. Four miles down the river is a series of five falls cascading around an island called the Lower Falls.
The park has more to offer than waterfalls, however. The river is a great place for fishing and canoeing, and the forest and river landscape make nature study, photography, hiking and camping a real adventure. We might even call it a "radventure," which just so happens to be the name of the beer we've paired it with, Saugatuck Brewing's Radventure IPA. With this beer, Saugatuck encourages drinkers to "go off the beaten path." We couldn't think of a better place to do so than Tahquamenon Falls.
Feature image courtesy of Michigan Department of Natural Resources.
---