No Comments
Perrin Brewing Co. | Malted Milk Ball Imperial Porter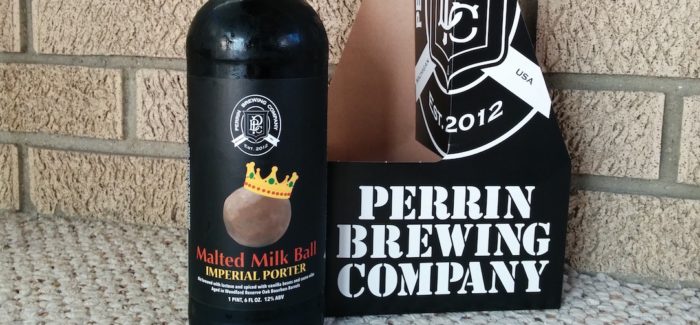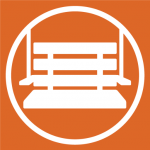 As a kid, I absolutely loved Whoppers. I'd beg my parents to let me get them every chance I could, and if they gave in, I'd have a small box gone in about 10 minutes. I can still remember the way they melt in your mouth, and am now pretty sure I'm going to the store to get a box. Wait. It turns out, there's something even better.
It seems that someone over at Perrin Brewing Company in Comstock Park, Michigan felt the same way as I did, and devised a beer that not only mimics the flavors of Whoppers candy but also stands pretty hardily on its own as a top notch porter. Perrin's Malted Milk Ball Imperial Porter is a deconstruction of the flavors in my childhood favorite, carefully crafted and released in 2012 as part of the brewery's Specialty Barrel-aged Series. It was a smash hit, rating nearly perfect on sites such as RateBeer with a 98 overall, and averaging around four stars on both Untappd and Beer Advocate. Five years later, the popular porter is back, and still as beautifully crafted as "Thee Original."
Malted Milk Ball Imperial Porter
Malted Milk Ball is brewed with lactose and spiced with vanilla beans and cacao nibs and then aged in Woodford Research Oak Bourbon Barrels for nine months. It is available at Perrin's taproom and in for purchase in 22 oz bottles.
Strikingly dark in color, Malted Milk Ball Imperial Porter pops out aromas of vanilla and cacao in a subtle and welcoming way. Immediately when it hits the tongue, the bourbon breaks though, soon giving way to vanilla notes, a creamy mouthfeel, and a chocolatey aftertaste. At 12 percent abv, sometimes it reminds me of the liqueur creme de cacao, but that comes and goes very quickly. The porter ends with a sweet, lingering flavor.
This beer could benefit from cellaring, particular to calm down the powerful bourbon flavors that dominate the tongue.
Once again, Perrin Brewing Company proves their ability to craft a complex, beautiful, and tasty beer. They have quickly and quietly become one of the top breweries in West Michigan. I can't wait to see what they do next.
---