No Comments
Whiskey & Gingerbread Porter Sour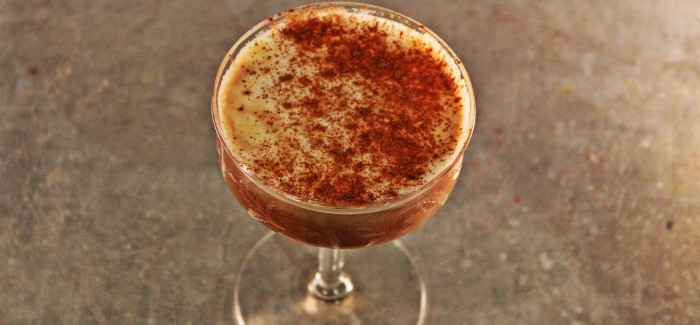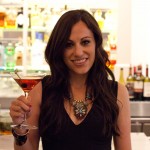 The holiday season is upon us and I am ready to drink some whiskey. What better way to celebrate then a whiskey beer cocktail? The porter used in this cocktail is from Russell Brewing Company out of Strawberry Hill, Surrey, British Columbia.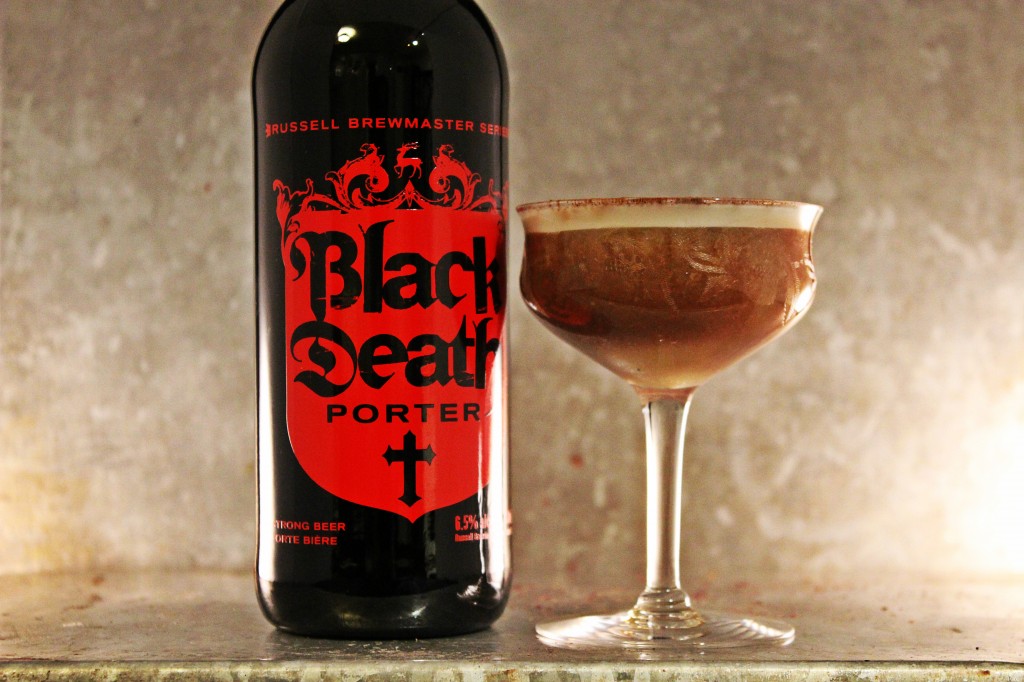 The Black Death Porter is an English Porter with a 6.5% ABV and 53 IBU. This particular beer was created as part of Russell's brew master series, which explores new styles of beers. Not only does it pack a punch with rich and roasted malty flavors, the aroma of the hops really draws in the drinker.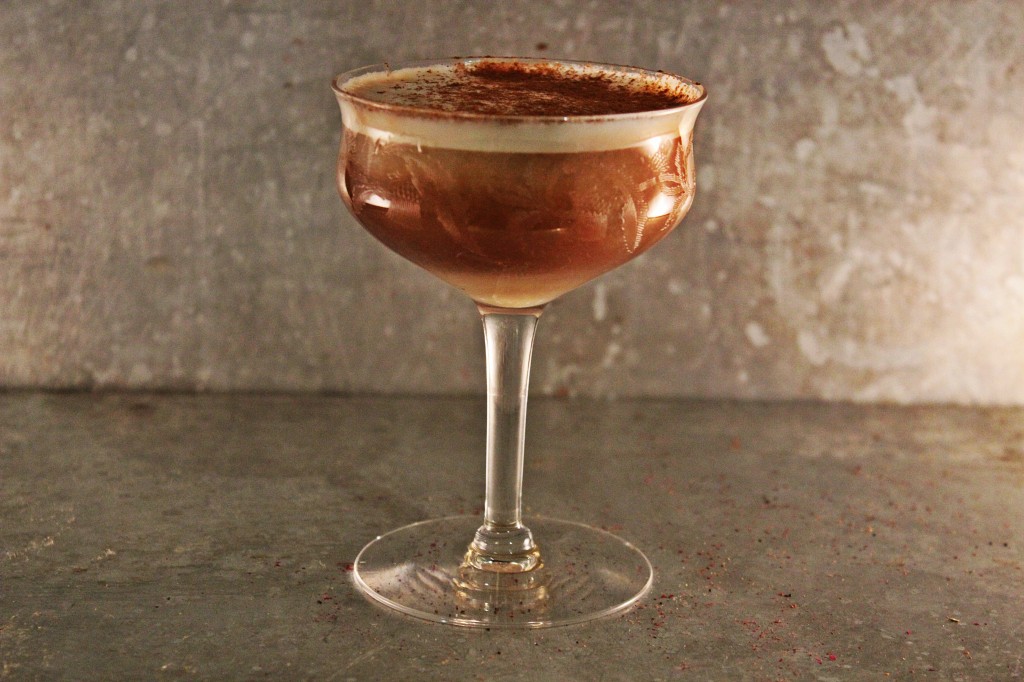 Russell's says "High in alcohol and may result in excessive laughter or brutal honesty-be warned." This beer combined with bourbon will make your holiday bright especially if it brings excessive fun and laughter. Let's enjoy the holidays together by mixing up this Whiskey and Gingerbread Porter Sour. This is your holiday in a glass! Cheers!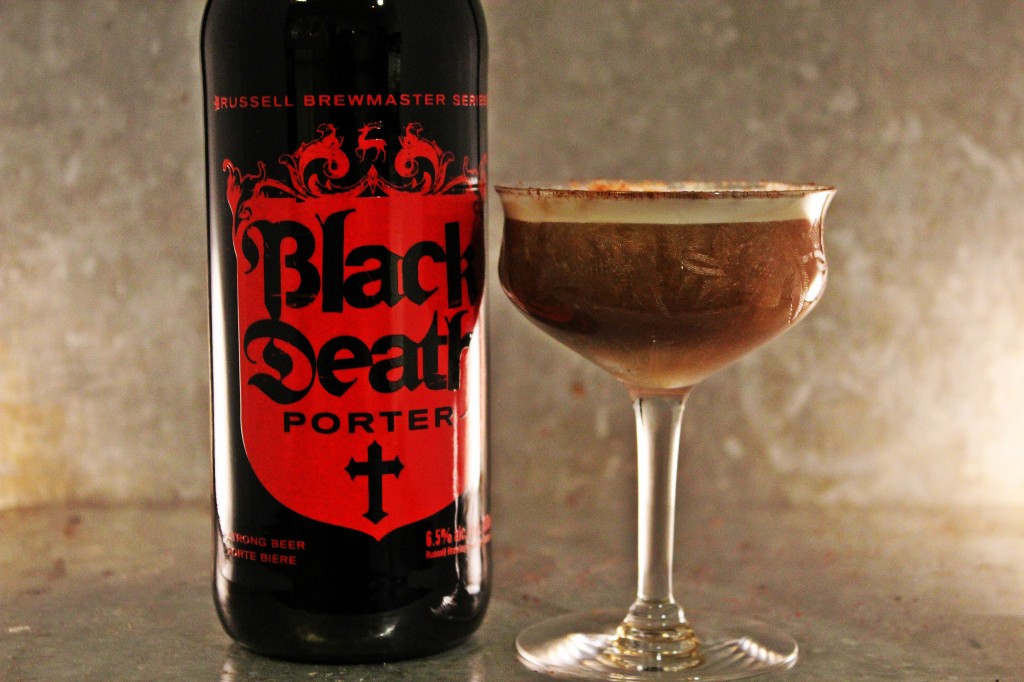 Recipe: Whiskey and Gingerbread Porter Sour
Ingredients:
1.5 ounces of whiskey
1 tablespoon of Monin gingerbread syrup
½ lemon juiced
1 egg white
½ cup of ice
1 ½ ounces of Russell's Black Death Porter
Garnish: Dash of cinnamon powder
Instructions:
In a metal shaker add whiskey, syrup, lemon juice, and egg white.
Shake mixture for 20 seconds.
Add ice and shake for an additional 20 seconds.
Strain mixture into serving glass.
Using the back of a spoon, pour Russell's Black Death Porter slowly over the spoon near the side of the serving glass.
Garnish with cinnamon powder.
Yields: 1 serving
Cheers!
Natalie Migliarini is the author of Beautiful Booze. Read more about tasty and delicious beverages here, or follow her on Facebook, Twitter & Instagram.
---