No Comments
Event Recap | Glenfiddich Experimental Series India Pale Ale Cask Finish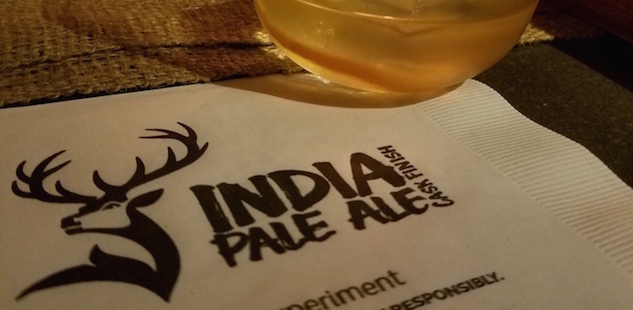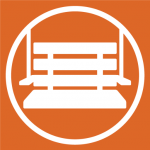 ABV: 43%
A few weeks ago, Glenfiddich came to New York to debut their Experimental Series with The Glenfiddich India Pale Ale Cask Finish, the world's very first single malt scotch whisky, finished in IPA craft beer casks. This experimentation was cultivated by a native collaboration within the borders of Scotland: A distillery and a brewery, using the land's pure water and clean air to craft the creation that is uniquely stimulating our senses here in the U.S.
The event kicked off with an intimate and insightful whisky tasting to familiarize all attendees with the Glenfiddich brand and the art of producing the perfect single malt scotch whisky. To begin the evening, our palates were prepped by mapping and nosing against Glenfiddich's Malt Master, Brian Kinsman (truly an honor!). Among the samples provided for us to try were Glenfiddich's 12 year old, 14 year old and 15 year old scotch whisky. All slightly different of course, but similar in their consistency and craftsmanship.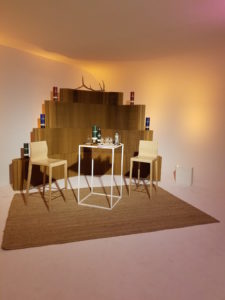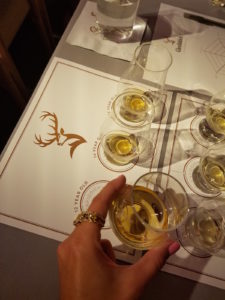 All guests then moved to a second area of the venue that focused on alternate perspectives of taste. London-based agency The Robin Collective led the group by introducing hearing, sight and molecular sensory experiments to teach us how our external environment influences our palates. This was a truly unique approach to understanding how even the smallest factor of judgement, like color, changes our ability to organically taste the elements within a food or beverage product.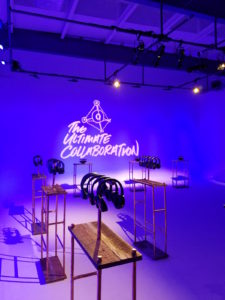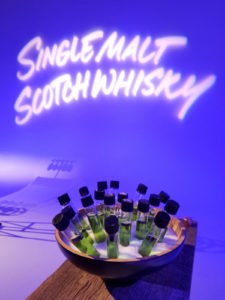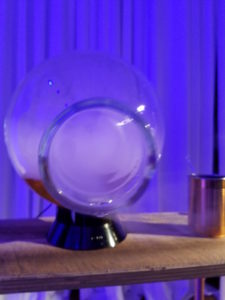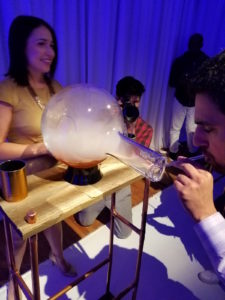 During the third phase of the event, I was lucky enough to also meet Seb Jones, head brewer of Speyside Craft Brewery in Scotland. He and Brian gave a full presentation on the new release with two tasting variations (straight, and with a twist).
Malt Master Brian Kinsman's tasting insight:

India Pale Ale Cask Finish

Nose: A beautifully delicate balance of ripe green apple, William's pear and spring blossom. Aromatic hops and fresh herbs complement the characteristic Glenfiddich fruitiness and sweet, vanilla oakiness.

Taste: Vibrant with a zesty citrus note followed by soft, sweet vanilla and a hint of fresh hops.

Finish: Long lasting sweetness with subtle green hops.

Serve Recommendation: Pour over a ball of ice, rim the glass with a small wedge of blood orange, then squeeze into the whisky for an unexpected twist.
---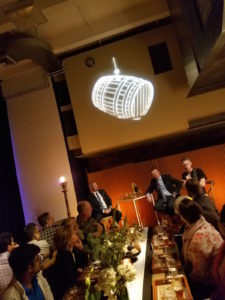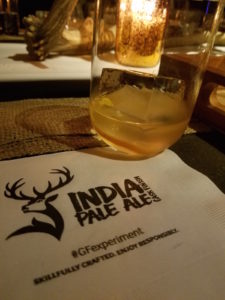 Because Seb absolutely radiates passion and excitement for his craft, and this collaboration, I asked him to participate in an interview for our readers, to which he kindly accepted. Check it out for a more-in-depth explanation on how an idea became a wonderful reality.
PD: What kind of Hops are used in the beer making process for the IPA, and how are they important to the flavor within the India Pale Ale Cask?
SJ: We use Challenger hops, a classic UK variety that would have been used in the original India pale ales of yesteryear. We had to use a specific group of hops for the trials, ones that contained compounds such as Myrecene and Humulene – these are the compounds that interact well with cellulose (wood). For us as brewers, we had to take the process of cask aging beer and turn it on its head; as we were trying to impart as much flavour back into the cask as possible rather than taking flavour into the beer.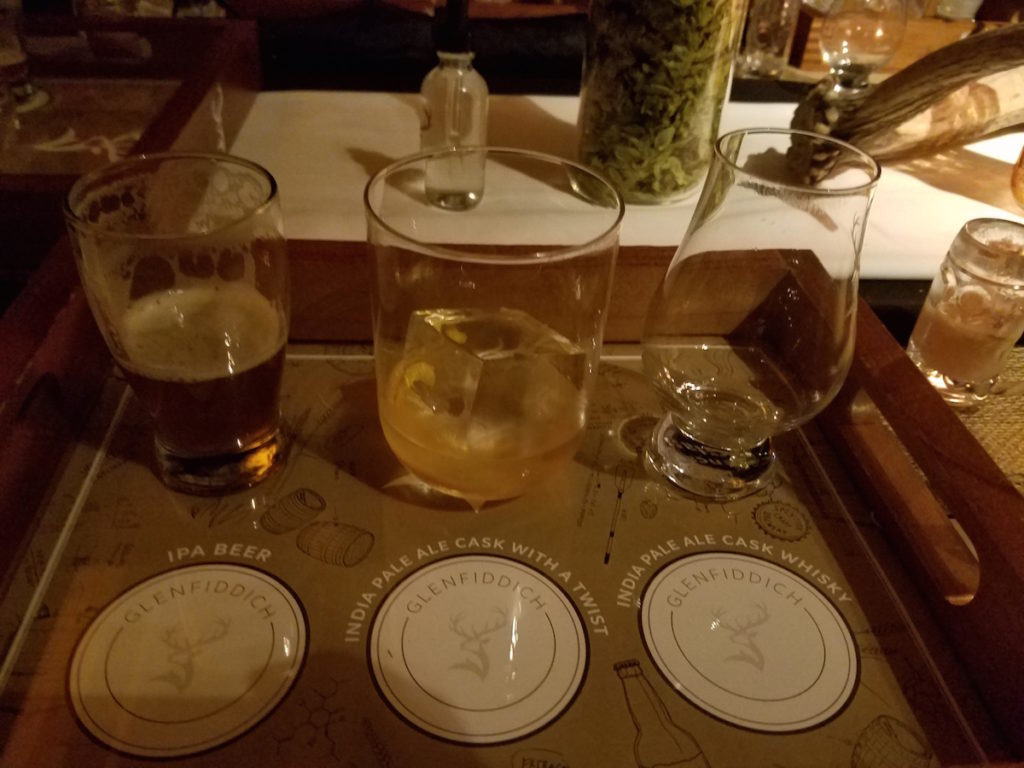 What led you to your decision to reach out to Glenfiddich and to together try something new and experimental?
I was looking for an independently owned distillery to work with on a separate idea that I had a couple of years ago. I tried a few smaller distilleries, but they did not seem to share my excitement! I was informed by my father that Glenfiddich were still family owned and possibly more approachable, so I called their head office and asked to speak to Brian. I left an answer phone message and thought nothing more of it. About a week later, I get a call from a private number with the greeting 'that's Mr. Kinsman to you..'. We decided to meet, and it was clear that Brian and I shared the same priorities for the products – It has to taste good! Soon after, the idea to collaborate on an ale-finished single malt was born!
How did you get into brewing and opening Speyside Brewery?
I studied chemistry at university and started to work in a laboratory once I'd finished there. Although I love the science, the work didn't fire my imagination, so I looked for a more creative avenue. My dad and I had always made beer together at home, and with my chemistry knowledge, I had improved the beer greatly from our early efforts. I made a beer for my mum's birthday party, and when guests tried it they suggested I open a brewery.  A light went on in my head and from that point on all my energy and time went to opening a brewery. It took 18 months of fund-raising, recipe formulation and planning, but the day I opened for business was one of the proudest days of my life.
What is the craft beer scene like in Scotland? In Speyside?
Scotland, and Speyside in particular, has a great reputation for high quality food and drink. The water in this part of the world is so pure it's almost sweet to taste, so no wonder nearly 50 distilleries are located here in Speyside. The craft beer scene is fast catching up, and Scottish breweries enjoy that same reputation for quality that whisky has. Since we opened in 2012, three more breweries have opened in the area, and more than 100 craft breweries have opened in Scotland over the last eight years. Wherever you travel in Scotland today you can be sure there's a locally-brewed beer to be had, a far cry from as recently as 20 years ago when it was a mass-produced beer or nothing.
---
The Glenfiddich India Pale Ale Cask Finish will be available nationally beginning October 2016 at luxury whisky retail stores and premium bars & hotels. Grab your bottle now!

---