No Comments
Roundtable Discussion | Dark Beers to Drink All Year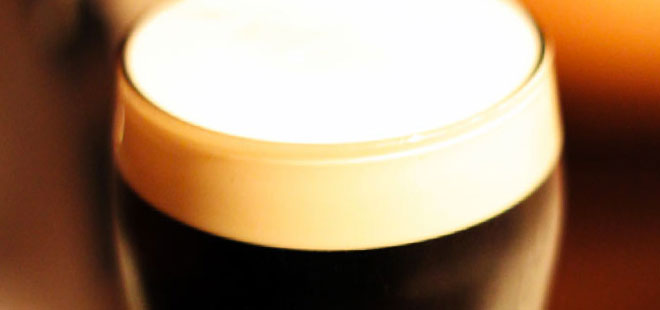 As spring seems to have finally begun to sprung, many much-loved dark beers are becoming harder to come by in favor of the more seasonal ales. But sometimes, one may be fortunate enough to stumble across a holdover from winter. In this week's Roundtable Discussion, we asked our PorchDrinking staff about some of their favorite dark beers to drink all year round.
---
Keweenaw Brewing Company, Widow Maker Black Ale and Blackrocks Brewery, Coconut Brown
---
Great Lakes Brewing Company's Barrel-Aged Blackout Stout!
---
Thinking about my darker side, I would have to say Negra Modelo, 3 Beans by Sixpoints (please come back again), Great Lakes Nosferatu, and Cane & Ebel by Two Brothers are some of my favorites. They are good regardless of the time, place, or season.
---
Duck Rabbit Milk Stout
---
Left Hand Milk Stout Nitro, Humboldt Brewing Hemp Ale, Surly Coffee Bender, North Coast Old Rasputin, Evil Twin Imperial Biscotti Break, Maui Coconut Porter, & Great Divide Yeti (any version)
---
Cadillac Mountain Stout!
---
I have to go with Left Hand Nitro Milk Stout. That stuff is amazing. Now if they would only bottle it, I would go with the Hogshead Barge's Mild. Extremely drinkable and huge flavor.
---
Left Hand Nitro Milk Stout and The Samuel Smiths Organic Chocolate Stout. Lugene Milk Stout by Odell
---
Shotgun Wedding from Country Boy Brewing in Lexington, KY, it's technically a bigger maltier brown ale but it's perfect for drinking year round.

Also Perennial's Abraxas and Southern Tier's Creme Brulee are both that I can drink throughout the year.
---
Lugene Chocolate Milk Stout from Odell is an incredible stout that tastes pretty much exactly like a milk shake. Freshcraft has an option to make any beer an ice cream float and I think Lugene would be amazing a la mode.
---
North Coast Old Rasputin and Flying Dog Gonzo Imperial Porter rock my world year round.
---
Founders Breakfast Stout any day, any time.
---
Great Lakes Christmas Ale – with adequate hoarding, Christmas in July is one of the greatest days of the year!
---
I'm with Justin when it comes to Great Divide Yeti, any variation is great year round. However, I really enjoy Avery's 'The Reverend' Quadruple when I am grilling during the summer months. It's sweet malt backbone and full body pairs really well with the searing of meat. Something about the maillard reaction just gets me every time!
---
North Coast Old Rasputin and Left Hand Milk Stout Nitro for sure! I love Black IPAs year-round as well but do not have one to name.
---
Oh man, I completely forgot about Black IPAs as it would TOTALLY pertain to this! Thanks, Lillian!!! Odell Mountain Standard (If I hoarded enough), Green Flash Hopworks Black IPA, Santa Fe Black IPA, & Firestone Walker Wookey Jack!!!!