No Comments
Ultimate 6er | Welcome to Chicago!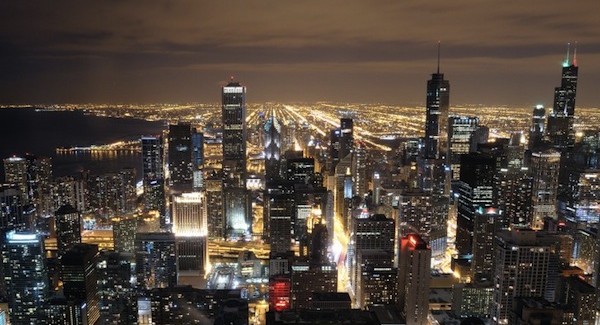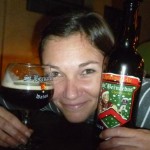 I finally did it! After about six years of daydreaming and talking my friends' ears off about it, I finally packed up my entire life (which is basically just my records, my cats and my beer collection) and hauled off to Chicago. Being a lifelong Florida resident, I feel as though I now live on an entirely different planet. I am using public transportation for the first time ever, attempting to navigate a completely new music scene and trying all kinds of beers I've never even heard of. It's pretty awesome! Here are six of the amazing brews I've come across so far.
5.2% ABV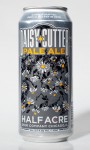 This delicious west coast style pale ale is pretty common throughout the city, and has become my go-to in this vast land of unfamiliar tap handles. It has a nice balance of floral and citrusy hops, with a malt backbone that is present, but not overpowering. The lower ABV makes it sessionable, and lately, I have been session-ing this one a lot.
---
6.5% ABV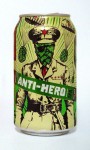 This IPA is a bruiser! Loaded with big hop flavor from beginning to end, this one clocks in at 70 IBUs and contains four different varieties of hops to achieve that "punch you in the palate" flavor.
---
5.8% ABV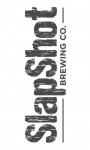 SlapShot is relatively new to the Chicago beer scene, and this is the first beer I've tried from them. I have to say, I'm impressed! Mr. Falcon is a rye robust porter that carries a peaty, smoky flavor, balancing out the bitter hops nicely. I'm a big fan of the use of rye in beer, and this is a great example.
---
5.5% ABV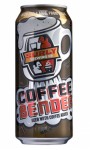 Yes, Surly is based in Minneapolis, but their beers are found everywhere in Chicago. I think I can safely say that this is one of the coffee-est of all coffee beers I have tried. The secret to this bold presence is the cold-extract process used to make the coffee. It makes a great brunch or end-of-the-night beer.
---
5% ABV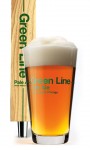 Green Line has Goose Island's signature floral nose, a citrusy flavor, and finishes with lightly toasted malt. This beer is available on draft only, and is the embodiment of Goose Island's Green Line Project. Started in 2009, this initiative focuses on reducing the carbon footprint created by the manufacture of beer. The brewery also donates money to the Nature Conservancy based on pint sales.
---
35% ABV (70 Proof)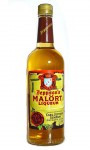 Okay, so this one isn't a beer. It is, however, very much a part of the Chicago drinking scene. Based on a Swedish wormwood-infused liquor, some people love it, some people hate it, and the rest hate it but drink it regularly anyway. It is a good shot to prank your friends with. It does have a strangely warming character, and you generally feel that right before you fall over. This is a liquor that everyone should experience once, even if only once.
---