No Comments
Event Preview | Craft and Cuisine at The Park at Wrigley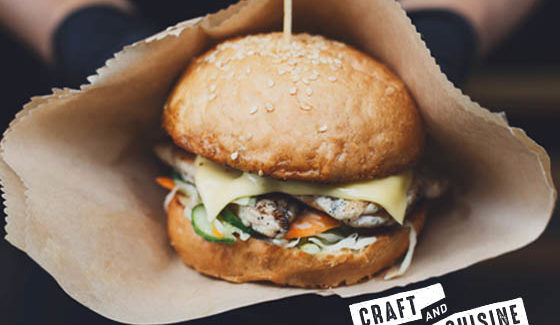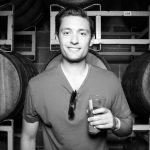 Feature image courtesy of The Park at Wrigley
Over 40 craft beers, 60° temps (fingers-crossed) and a one-of-a-kind setting is what you can expect at the first-ever Craft and Cuisine event this Saturday. Hosted at The Park at Wrigley, the Craft and Cuisine event will offer over 40 local pours along with delicious food from renowned local eateries like the Girl and the Goat – all under the gorgeous backdrop of Wrigley Field.
As both a Cubs fan and a craft beer lover, this event is a homerun for me. Along with craft beers from local breweries like Begyle, DryHop, Greenstar, Off Color and Goose Island, patrons can also take in live chef demonstrations (food sold separately) and wine tastings at one of the two sessions happening on Saturday, May 13.
Tickets will run $49 for general admission per session, which will give you access to all of the above, along with a commemorative glass and live music throughout the day. The VIP package will cost $79, but does include early access to the event, along with a premium bar, hors d'oeuvres and access to the VIP terrace. And did I mention this takes place at Wrigley Field?
When: Saturday, May 13
Session 1: 1-4 p.m. CT
Session 2: 6-9 p.m. CT
Where: Park at Wrigley, 3637 N Clark St, Chicago, IL
https://www.instagram.com/p/BTxHd6DjeQ3/
Chef Demonstrations
Session 1:

Stephanie Izard from Girl & the Goat
Tony Mantuano and Joe Flamm from Spiaggia
Derek Rettell and Josh Rutherford from Smoke Daddy

Session 2:

Paul Kahan and Julie Warpinski from Big Star
Chris Teixeira and Samantha Turner from West Town Bakery
Matthias Merges from Yusho
The Beer (available at both sessions)
Begyle:

Blond
Freebird
Imperial Flannel Pajamas

Corridor:
DryHop:
Goose Island:

312
Four Star Pils
1060 Wit
Grand Prestige
Halia
Hombre Secreto
IPA
Lill Moxie
Lolita
OMG
Sofie

Greenstar:
Moody Tongue:

Applewood Gold
Caramelized Chocolate Churro
Sliced Nectarine
Steeped Emperor's Lemon Saison

Off Color:

Apex Predator
Fierce Berliner
Troublesome
Tooth and Claw

Whiner:

Fur Coat
Miaou
Pretty Bird
Rubrique a Brac
*There will also be wines from wineries like Candid Wines, The Federalist, Lagniappe Beverage, and more.
Food (for purchase)
Smoke Daddy
Crosby's Kitchen
Yusho
Girl & the Goat
West Town Bakery
Honey Butter Fried Chicken
Café Tola
---