No Comments
Michigan's Jolly Pumpkin Creates Neighborhood Feel in Chicago's Hyde Park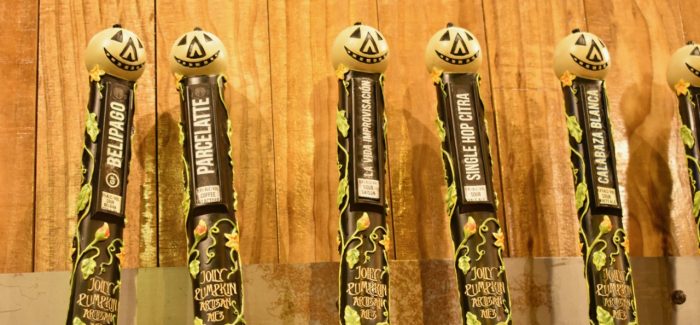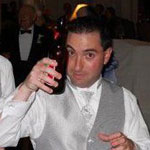 As more and more breweries pop up, the idea of the neighborhood brewery is becoming increasingly popular. To wit: Jolly Pumpkin Artisan Ales' only location outside of Michigan, their Hyde Park location which opened in 2017, is quickly become a gathering space for the community.
Known for their line of oak-aged sour beers, Ron Jeffries opened the first Jolly Pumpkin location in Dexter, MI; there are now locations all over Michigan and the only out-of-state location in Hyde Park. In 2009, Jeffries and the owners of North Peak Brewing Company came together and formed the Northern United Brewing Company.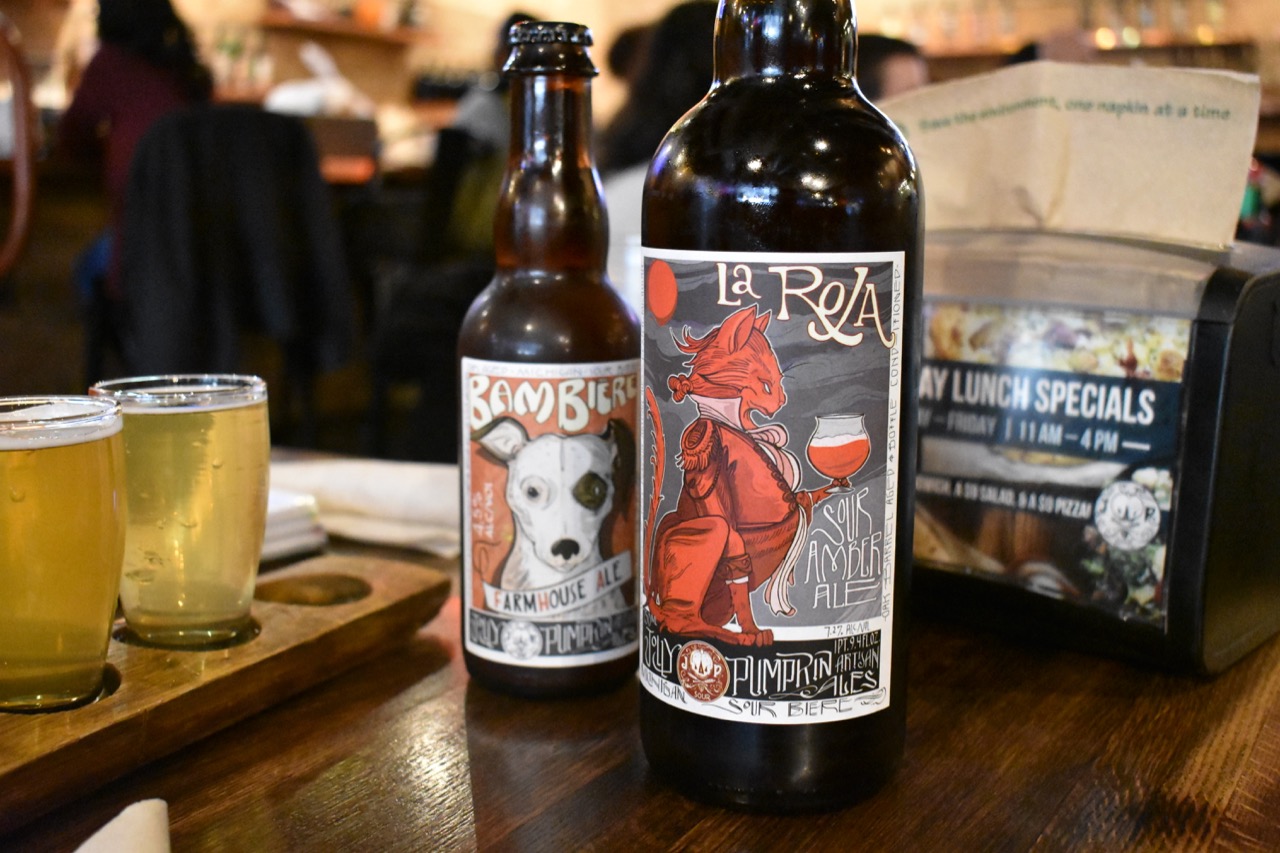 It's because of this that you see North Peak's beer on the tap list at Jolly Pumpkin locations. North Peak's beer is geared towards more classic and mainstream styles like lagers, stouts, IPAs and more, allowing someone who might not be a sour beer fan to enjoy their time at Jolly Pumpkin.
The Hyde Park location was busy on the Tuesday evening I stopped by. Just off the University of Chicago's campus, the brewery is a popular spot with students for a drink and dinner. Jolly Pumpkin has really embraced the neighborhood and hosts weeknight events including trivia nights and happy hours.
At just under 6,000 square feet, it's a big location that's bright and very inviting. The iconic tap handles featuring the Jolly Pumpkin head can be seen behind the bar and it's there that you realize just how many beers are available. There are nearly 30 tap handles with all different styles of beer.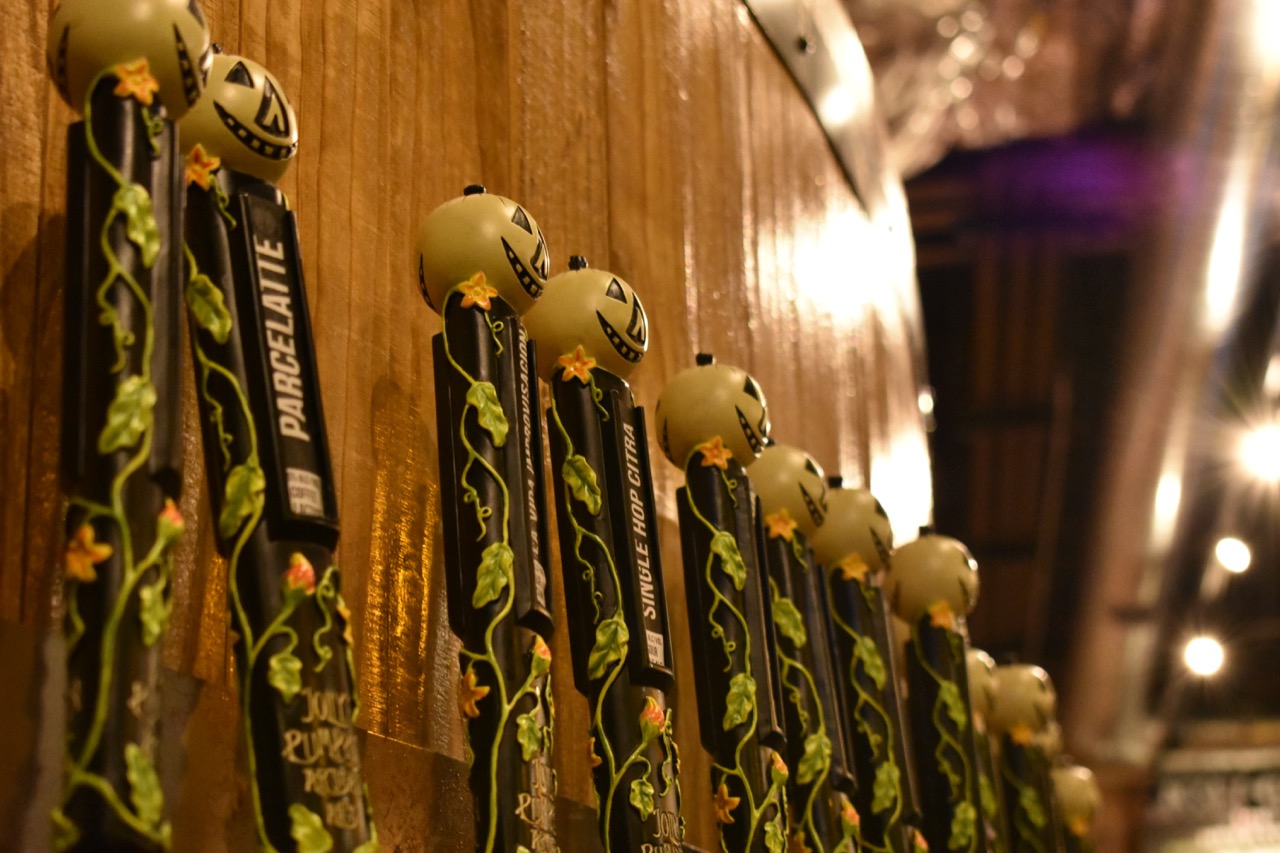 While there is a small pilot system for brewing on-site, the beer at the Hyde Park location comes from the production facility in Dexter. First opened with counter service for food, they recently switched over to a sit-down style to better serve the larger crowd that was coming through the door.
As for the beers, there are a lot. I didn't try any of the North Peak options when I was there, as I wanted to focus on Jolly Pumpkin's oak-aged sours. My favorite, and their most popular, was by far the Bam Biere. A mild-mannered sour, if you're looking to try the style for the first time, Bam Biere is a great option. Dry-hopped with Michigan cascade hops, you get notes citrus and pine and, of course, the tartness from the special yeast they use in production.
I had several other beers during my trip and while I wouldn't order all of them again, I appreciated having a wide variety to try. If you're into craft beer and want to explore the style of sour beers and have a lot of different options, Jolly Pumpkin should be on your list.
If you're going to take the trip to Hyde Park, make sure you get dinner or lunch while you're at Jolly Pumpkin. Known for their burgers and pizza, the brewery features a full menu with plenty of options.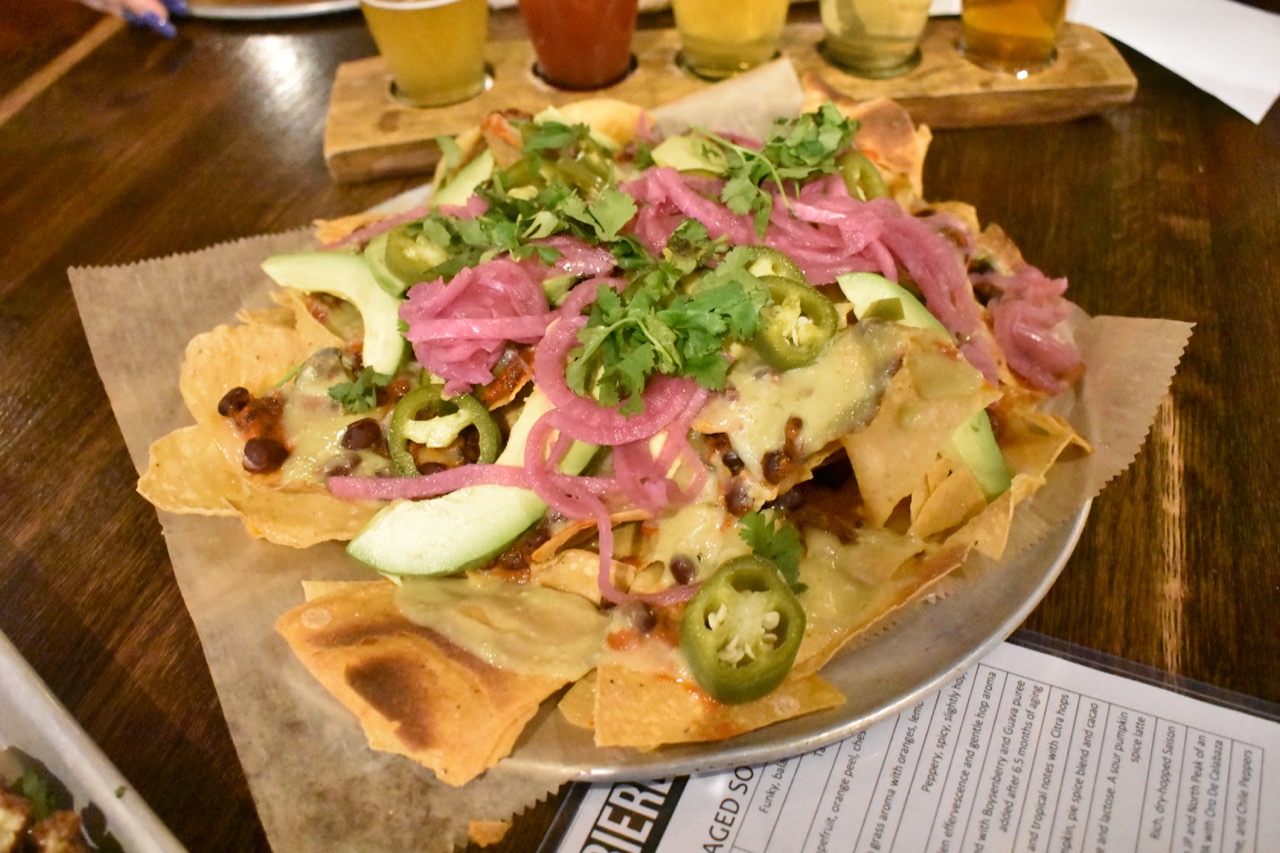 While I was there we tried their nachos, crispy cauliflower, truffle mushroom pizza and churros. It was all delicious, but the Jolly Pumpkin pizzas are what people go crazy for.
From the sour beers to the classic beer styles to the food, there's something for everyone at Jolly Pumpkin. Many living in the city hear "Hyde Park" and are concerned with how far from downtown Chicago and the surrounding neighborhoods it is, but the ride down really wasn't that bad. An Uber from Jolly Pumpkin back to the loop was only $12. Of course, that can always fluctuate, but I know I've spent more time and money to get to other breweries.
In the end, heading out to Jolly Pumpkin to try a style of beer that isn't done too often, let alone exclusively, is worth the time.
---