No Comments
Crow Hop's New Tap Room is a Big Leap Forward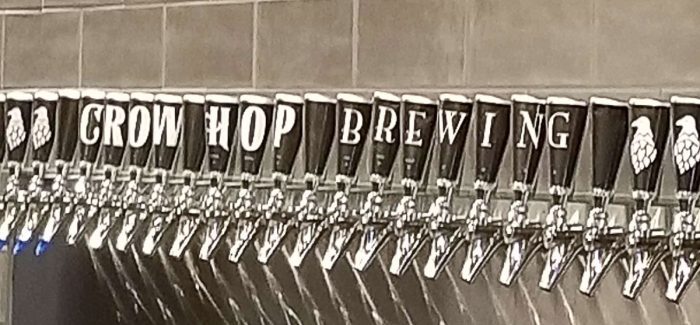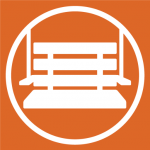 Downtown Loveland is currently home to three breweries (soon to be four) which are well-established in the community and gaining notoriety among the always crowded Colorado craft scene. Loveland Aleworks has been in their current residence, for a long while, and Verboten had a recent change when they moved to their current location on 5th Street. Crow Hop Brewing, the third of the trifecta, called 3rd Street their home since their opening in 2015. That all changed last week, when the team closed shop on 3rd and moved one block north to the east side of 4th Street in Downtown Loveland. Prior to their grand reopening in early June, Crow Hop has put on a few soft open events for their loyal patrons, and Thursday was the first soft open for folks outside of Crow Hops staff and immediate family, and the event did not disappoint.
Walking into the new taproom, you'll immediately be greeted to a space that feels four times the size of Crow Hop's previous space. The spot on 3rd was lovely and boasted a great atmosphere, but was certainly difficult to navigate on Saturday afternoons. The new space hosts loads of tables and chairs, a large L-shaped bar, and two different patios to accommodate the outdoorsy drinkers. The former taproom opened up to a large parking lot that was often the spot for Crow Hop's parties and festivals, but due to Loveland's new construction and city projects, the outdoor space was severely limited at the old locale. The double patio take certainly avoids that trouble.
Unlike the previous space, walking up to Crow Hop's bar no longer requires forming a single line. With 15 or so chairs surrounding the bar and roughly 25 taps on the wall, getting your drink is a much more public affair. You'll also notice three small tanks/kettles behind the bar, which Crow Hop says is for their future experimentals and small batch drink offerings. Speaking of drinks, Crow Hop's already expansive menu was on display, with their eight flagship beers and roughly 10 rotating taps up for consumption. However, the fun didn't stop there, as Crow Hop has now expanded their menu to include beer blends, including favorites like a Black and Tan, as well as beer cocktails like beeritas and a michelada made with the Norteño Mexican Lager. While it may be a shock to see so many choices that are not strictly coming from a tap, the expanded menu is well worth your time.
While it's often difficult to decide on just one local haunt to frequent, Crow Hop is certainly making its case for why Loveland's craft beer connoisseurs should chose the revamped space as their go-to watering hole. With their shiny new space and an expanded drink list that makes choosing just one more difficult than normal, it's easy to see why Crow Hop made such a drastic change to their taproom. With a motto of "It's About the Beer!" it's easy to see why Crow Hop made the decision to expand now. Given their large menu and prime spot in the downtown area between Door 222, one of Loveland's best restaurants, and The Coffee Tree, a staple for java drinkers, Crow Hop has truly made the experience about the beer.
Crow Hop will be celebrating their new brewery storefront with a grand opening party on June 2nd, but the taproom is up and running for anyone in need of a cold beer and a comfortable place to hang their hat for a while. Find Crow Hop on Facebook, Instagram to keep up with their updates and new happenings at the revamped taproom.
---